Enhancing Expo Hall Experiences with Silent Sessions & Show Floor Theaters
Convention exhibit halls are often buzzing with activities, booth demonstrations, presentations and a thousand conversations taking place all at once. The atmosphere can be electric.
Separating attendees into individual rooms for breakout sessions, however, can dampen that vibe. Silent sessions — an innovative approach to offering presentations — allow everyone to remain in the same arena or expo hall while taking in the presenter of their choice, creating a lively festival atmosphere.
Read on to learn how silent sessions work, and how this concept can be incorporated into your next event.
RELATED RESOURCE: The Ultimate Event Planning Guide
What Are Silent Sessions?
Silent sessions, sometimes called silent theaters or silent conferences, offer a fresh and interactive way to deliver content. If you're familiar with silent discos, this is the presentation version of that popular event experience. They typically take place in a large meeting space capable of hosting multiple presenters at one time without sound bleed-over and distractions.
Stages or "theaters" are set up around the expo hall, and attendees who want to listen to a speaker wear headphones to take in the message of their choice. Audience members can easily switch between sessions by utilizing multiple channels on the headset, allowing them to tailor their experience based on their interests.
Benefits of Silent Sessions
Enhanced Attendee Experiences
Expo halls are filled with a lot of ambient noises, making it difficult to hear conversations or booth demonstrations. Add in a booming sound system from presentations and the challenge widens. Silent sessions help minimize excess noise from presentation stages and make for a more enjoyable experience for all attendees, not just those listening to a speaker. Plus, they allow everyone to stay together, building the energy in the room.
Higher Engagement
Speakers sometimes struggle to capture the attention of their audiences over the hustle and bustle of a convention. Because attendees wear headsets, they're able to cut out distracting background noises and focus on the message. They're provided with a more immersive and focused experience with optimal sound quality and comfort.
Better Space Utilization
The number of available breakout rooms is limited in convention venues, making it difficult to offer a range of educational sessions that engage and inspire attendees. Silent sessions offer flexibility and expand options. Multiple stages can be strategically configured into a showroom floor plan to optimize available event space, and presentations can take place concurrently without the need for walls or soundproofing.
Networking
Connecting with peers in your industry is at the heart of any convention. Because silent sessions don't require attendees to disperse into separate rooms, networking and social connections become an extension of the presentation rather than a stopping point. Silent sessions often take place adjacent to relevant exhibitor booths which allow attendees to take actionable steps immediately afterward rather than having to hunt down a featured product or service later.
Q&A Capabilities
We've all been at events where an attendee shouts out a question that neither the presenter nor the audience can hear. It's frustrating for all involved. With a two-way headset, attendees can ask a question with the push of a button on their lanyard, and everyone can hear it loud and clear.
Silent Session Example & Use Case
Event: Experiential Marketing Summit (EMS)
Location: Caesars Palace — Las Vegas, Nevada
Featured Headset System: ListenTALK from Listen Technologies
About the Event
The 2023 Experiential Marketing Summit (EMS) was held in May and hosted thousands of event marketers and professionals from around the world. It's dubbed as a "mega-show for B2B and B2C brand-side marketers, executives from leading event agencies, meeting planners, trade show organizers, event strategists, experience designers, event technology gurus and more."
The event is held in a different venue each year, making capacity planning and floor plan layout a perennial challenge. To maximize space and increase engagement, the event planners worked with Implecho to coordinate several silent session theater experiences in their exhibition "Hall of Ideas" featuring back-to-back speakers. Dozens of presenters from top brands were featured.
Silent Session Headsets
EMS worked with Implecho to determine the optimal headset configurations for their event. Based on Impecho's recommendations, EMS chose the ListenTALK portable headset system featuring crystal-clear audio quality and two-way capabilities.
Silent Session Setup
Implecho provided on-site service representatives to ensure everything went smoothly and to assist with various event needs, including:
Unpacking and programming headsets
Assisting speakers with microphones
Assisting attendees as needed
Ensuring batteries were charged
Working with the A/V provider
Sanitizing units in between sessions
Packing up equipment when the event was done
Distributing additional headsets for standing-room-only attendees as needed
Silent Session Theater Layout
The theaters featured a small stage with seating for 125 people, a projection screen and an A/V board with a technician. Implecho had an onsite team that worked with the A/V provider to seamlessly integrate the silent session audio into the sound system within minutes.
Headset Distribution
A headset was placed on the back of each chair. Attendees could participate in the session of their choice. The ListenTALK headsets were plug-and-play and turned on automatically, and each participant could adjust volume settings to their preference.
Q&A Session Coordination
At the conclusion of a presentation, speakers had the option to engage in Q&A sessions. The A/V technician easily switched all listening devices on the channel from one-way to two-way mode remotely, allowing attendees to push a button on their headset lanyard and speak into the built-in microphone so everyone could hear.
Results
"We wanted to create a vibrant, engaging, in-person experience and have everyone in one room…to create a connecting point between education, tools and technology. Silent session headsets solved a creative challenge in a big open space that couldn't be achieved otherwise." — Jessica Heasley, Group Publisher of Event Marketer and EMS
Plan Your Next Silent Session Event
If you're an event planner who wants to take your convention or other event experience to the next level, we'll help you explore how silent sessions can help you reach your goals. Contact us today to talk through your event, and download our helpful event planning guide with additional tips.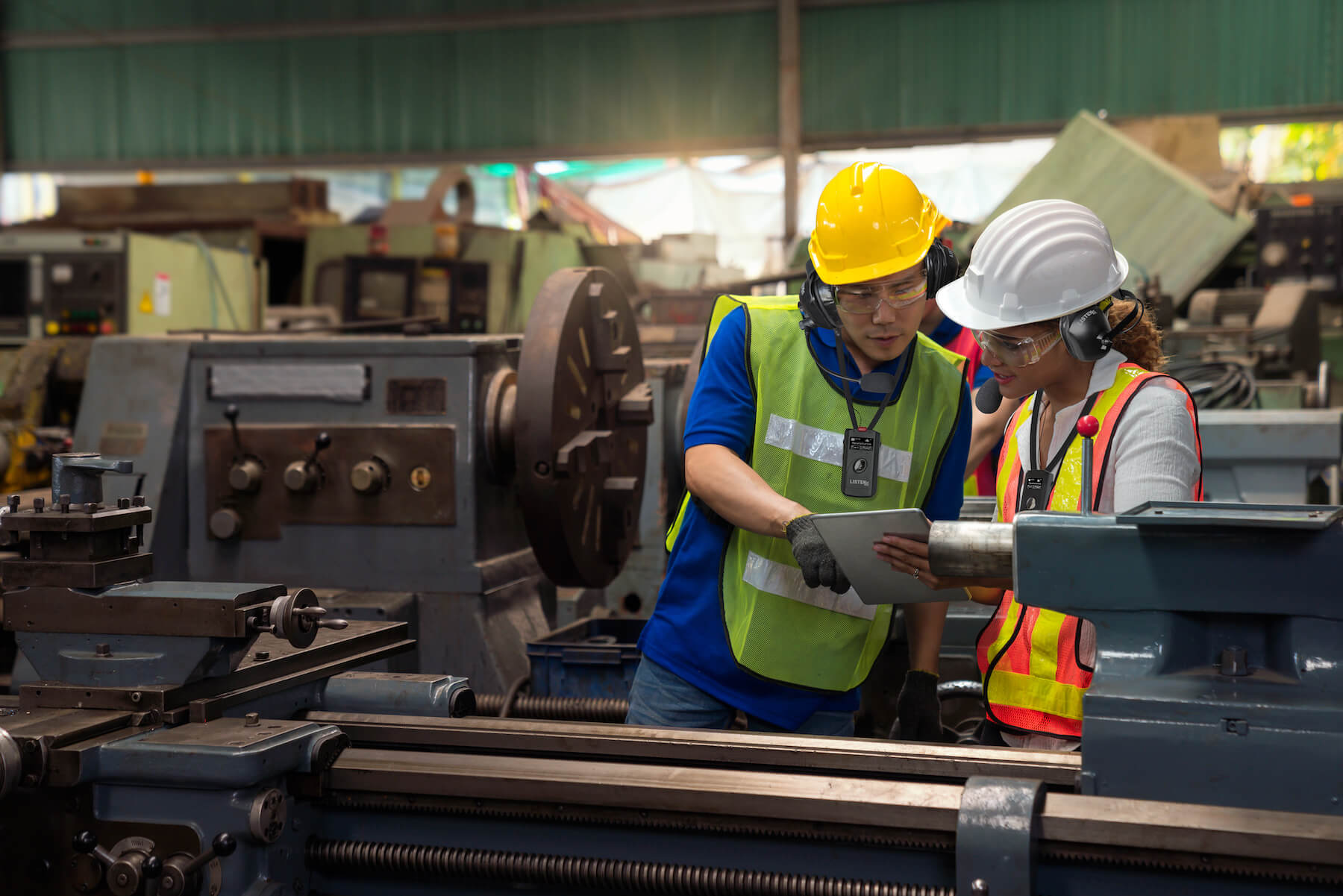 Guided factory tours or training, whether in showrooms or on the production ......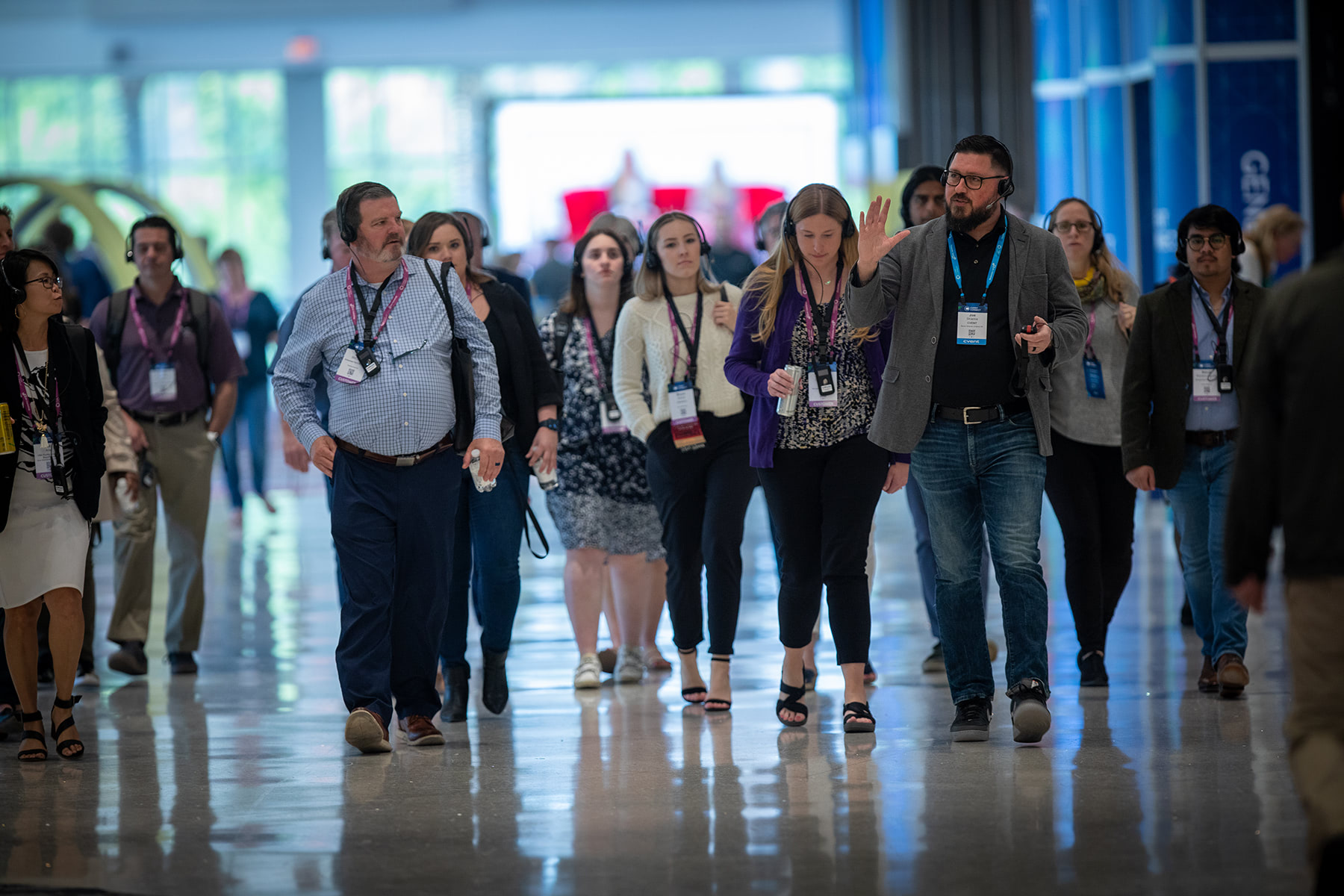 Thriving organizations often point to effective communication as a key to their ......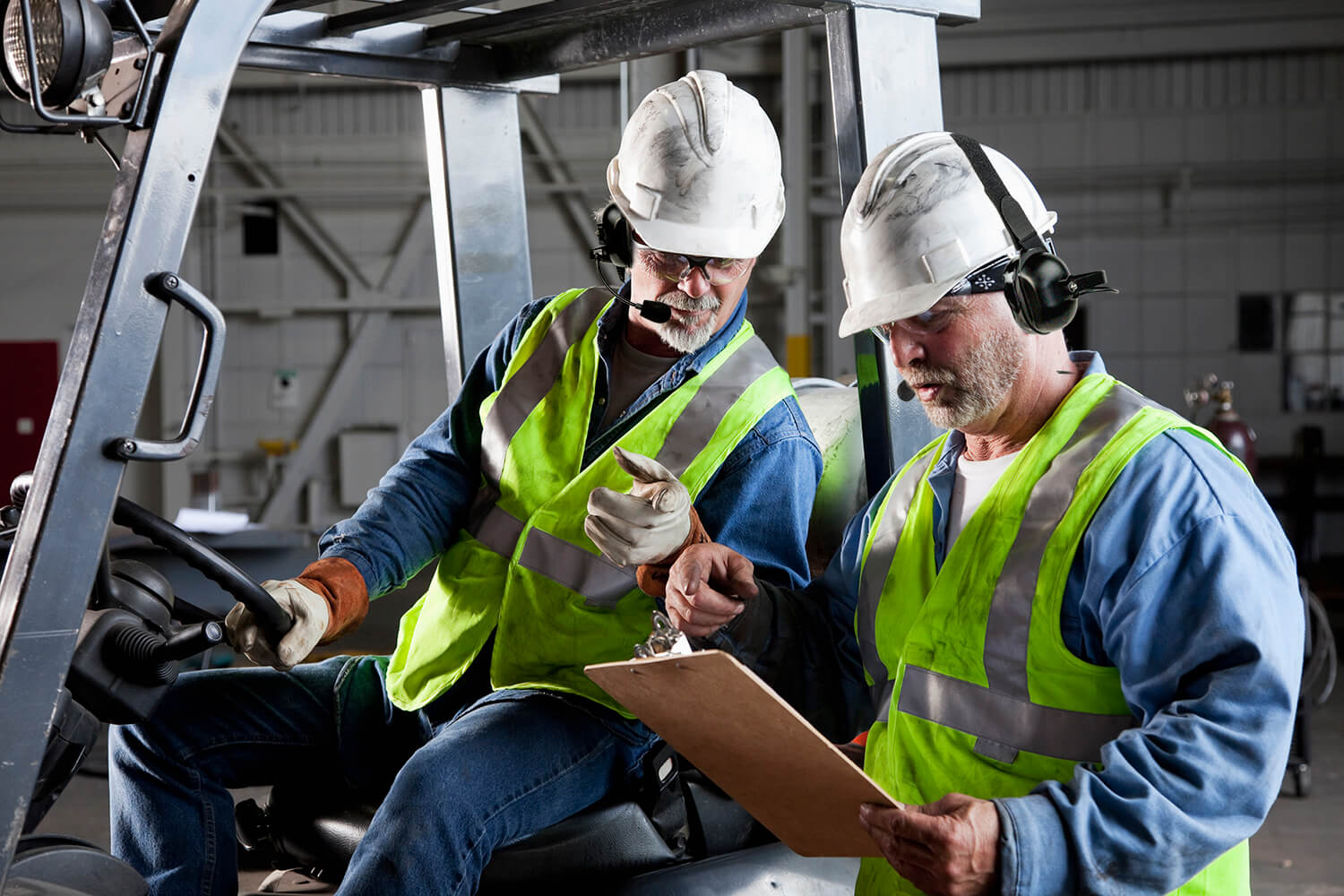 Leaders in manufacturing, warehouse and distribution have major concerns about ......