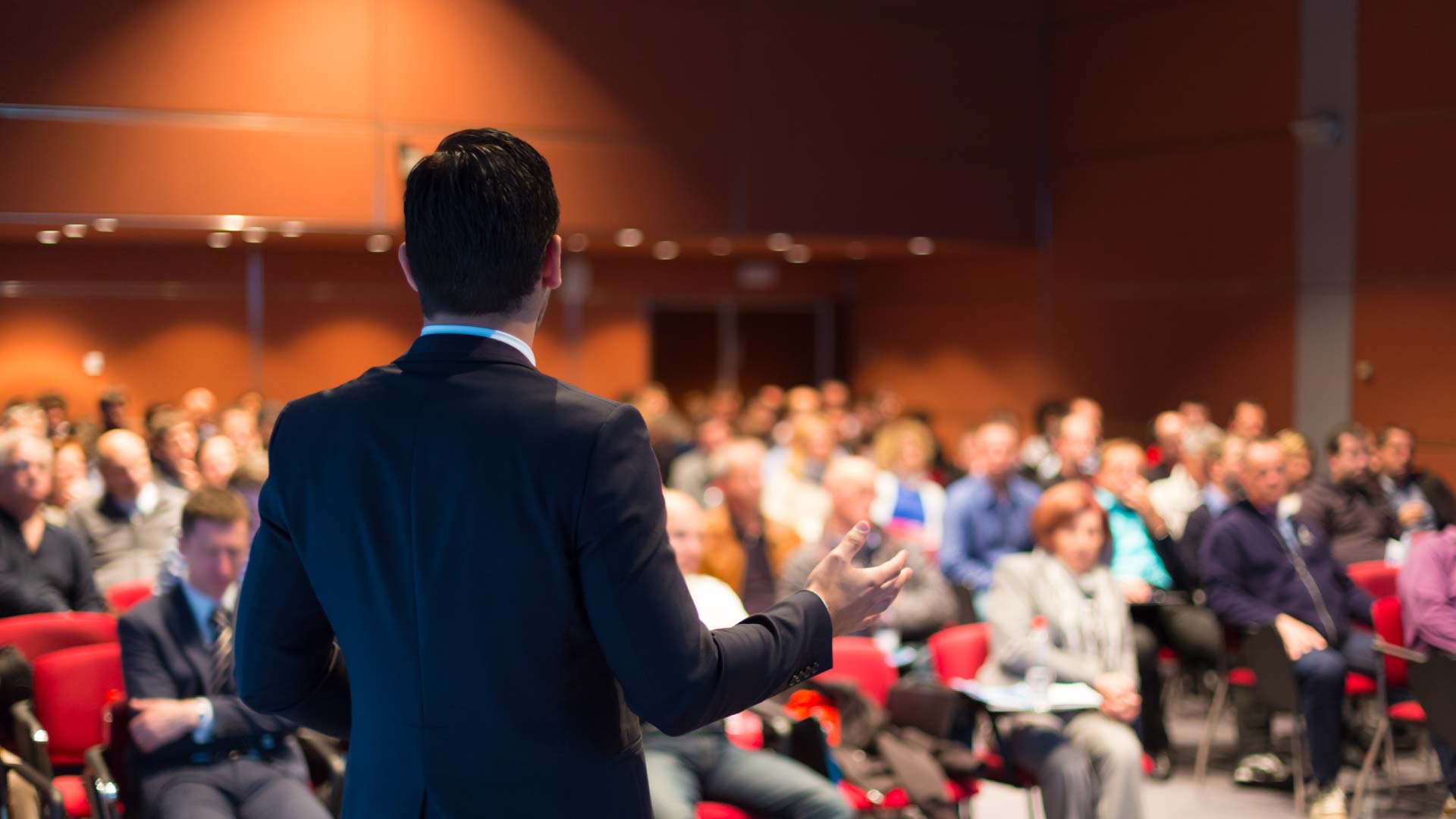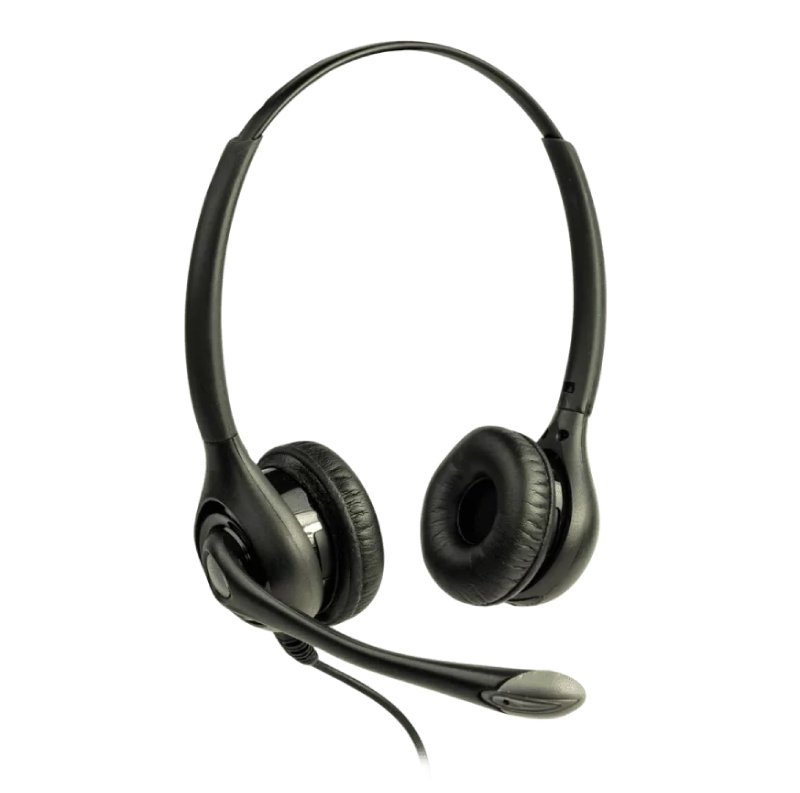 More Than Communications
We Deliver Confidence
There's no substitute for peace of mind. Whether you need to leverage our unique rental service, want to purchase equipment or simply want a demo, our experts listen and learn, then guide you to the right audio communication solutions. Our in-depth remote and onsite consultative services ensure success. Every time.
A Trusted Communication Partner
These are just some of the nationwide partners that trust Implecho with their audio communication needs. So can you.
500+
5-Star
50+
10,000+
Pieces of Audio Equipment Provided
10,000+
We Hear You Loud and Clear
"Extraordinary customer service time and again"
"Amazingly easy to work with"
DAVID SNEATH, ACS SOUND AND LIGHTING
BILL ALLEN, FIRESTONE INDUSTRIAL PRODUCTS
Ask any Implecho partner and they'll tell you again and again…
Our experts know audio communication technology inside-out and know how to solve problems, giving you the utmost confidence that everything will work the way it's supposed to in any environment.
We've guided thousands of clients through the process of choosing and using just-right audio solutions with our:
Helpful, consultative approach to ensure the right solution
Full-service rental, purchase and demo options
Onsite, all-in-one service options including setup, troubleshooting, and tear-down
Comprehensive training on setup, use, product maintenance and more
Virtual access to technicians and training
Easy-to-use, industry-leading equipment in stock and ready to ship
Next-day delivery available
Free demo kits to test prior to purchase or rental
Communications for Every Industry
Improve communication, be easily heard and enhance safety — no matter the environment.
One-way and two-way wireless headsets support attendee engagement, VIP events, booth demos, silent sessions and event operations, with on-site support options
Live Events & Tradeshows
Innovative communication technologies ensure that meeting, training and continuous improvement objectives are achieved with clarity
Meetings & Training
Communicate safely and effectively with appropriate headsets, wearables, and hearing protection for training, tours and remote mentoring
Manufacturing
Intrinsically safe, industrial-quality, noise-cancelling two-way radios and assisted reality wearables keep your on-site team safe and connected in harsh and noisy environments
Construction & Utilities
Keep the supply chain moving with custom communication systems that enhance team mobility and efficiency
Retail, Warehouse & Fulfillment
Hands-free audio systems and headsets for sporting and special events, course instruction and university tours (ADA-compliant assistive listening available)
Education & Sporting Events
Untether communication on set and behind-the-scenes with hands-free headsets, production intercom systems and audio solutions
Film & Event Production
Communicate on-the-move with digital, wide-range wireless two-way radio systems, repeaters and WiFi hotspots
Fairs & Festivals
Deliver engaging tours with systems specifically designed for mobility and consistent reuse, whether outdoors or indoors, noisy or quiet
Tourism
How to Choose the Best Event Communication Headsets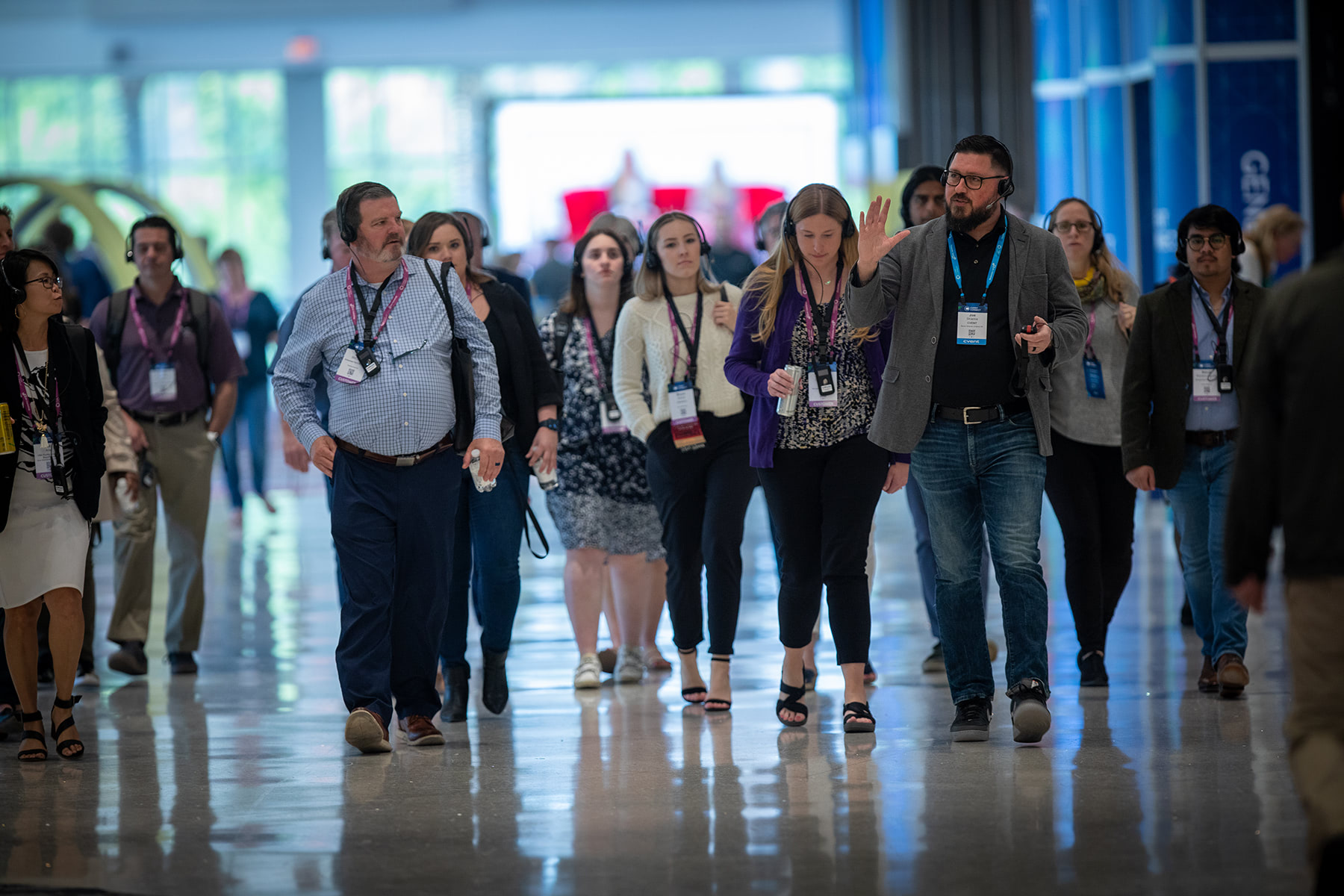 How to Choose the Best Event Communication Headsets
Comparing the 4 Best Wireless Tour Guide Systems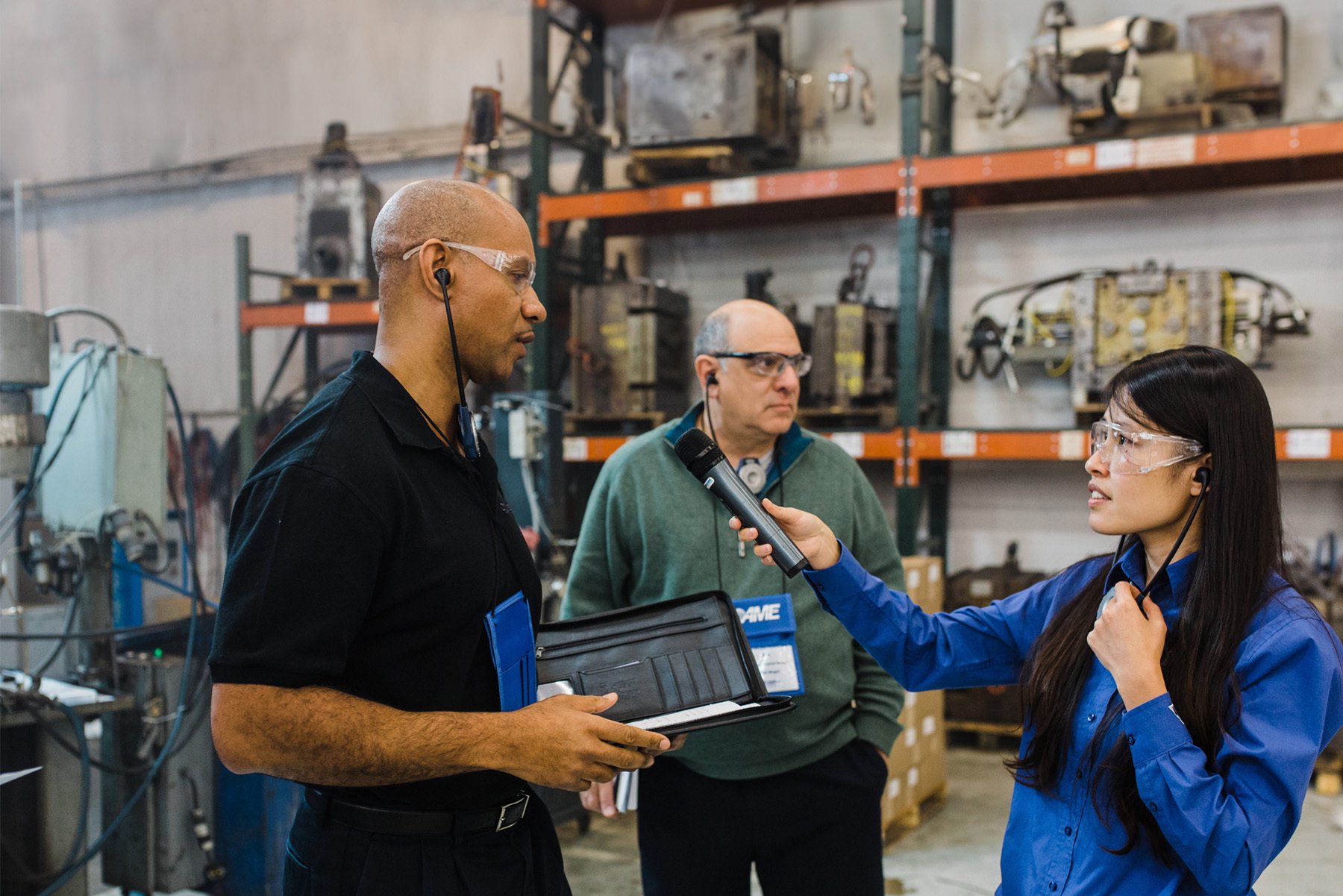 Comparing the 4 Best Wireless Tour Guide Systems
The Top 5 Uses for a Tour Guide Communication System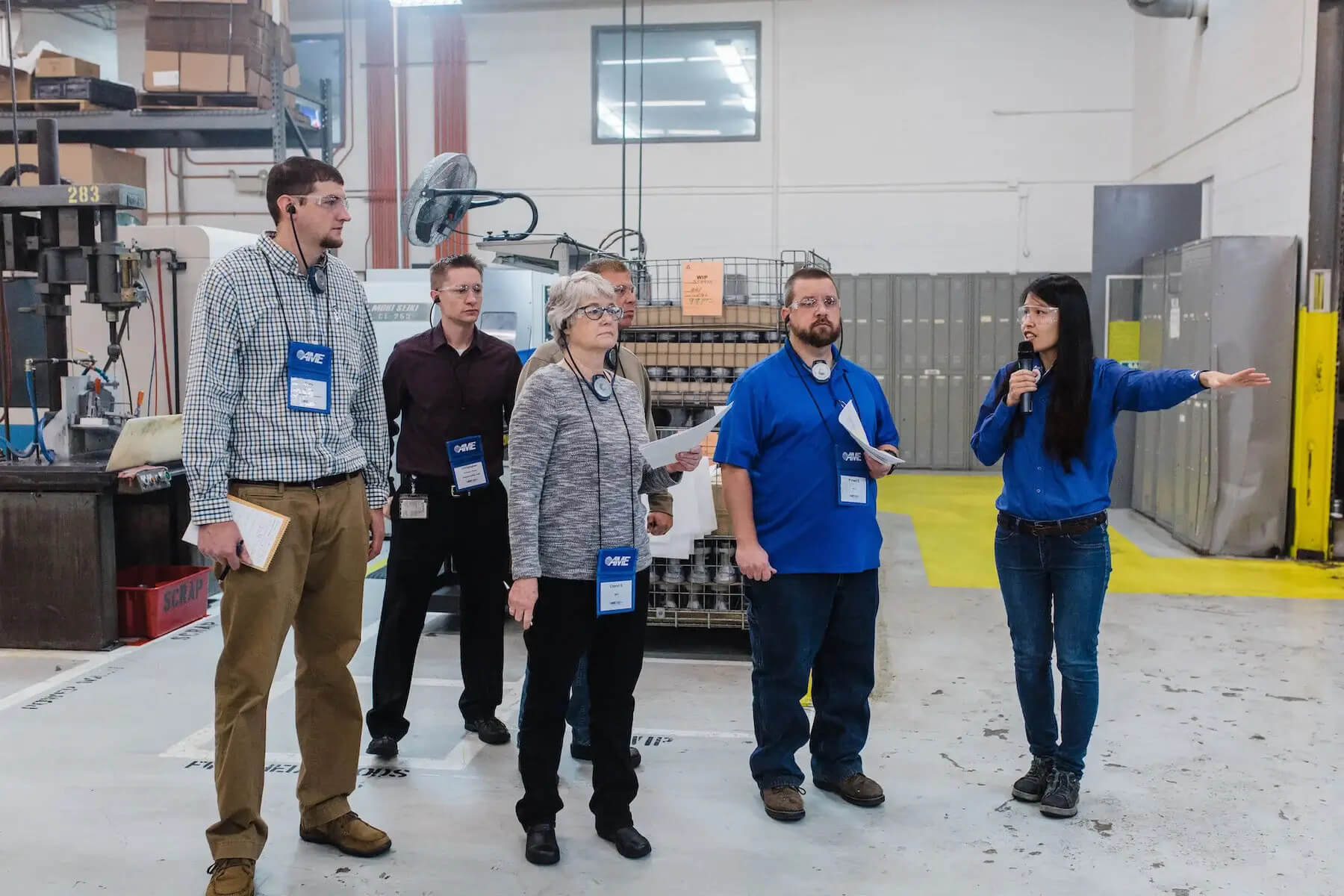 The Top 5 Uses for a Tour Guide Communication System