Onsite Service & Event Consultation
When you only have one chance to get it right
You Make it Great. We Make it Easy.
Event organizers need to keep a hundred plates spinning at once. The last thing you want to worry about is whether your rental audio equipment is set up properly and ready to go.
We'll do the heavy lifting while you focus on your guests. Deploy our all-inclusive onsite technicians who will:
Unpack and set up the equipment
Work with your A/V partner
Distribute to guests and assist as needed
Handle any questions and troubleshoot
Sanitize equipment in between uses
Pack it all up
Ship it all back
"Our onsite representative was super helpful, knowledgeable and easy to work with…we would have been in real trouble if we hadn't had [Implecho] for our event."
STEPHANIE BYRD, CAESARS ENTERTAINMENT
A Personalized Touch
From the very moment you connect with us, you can expect personalized attention and service. We'll guide you through the process to select the right equipment and help you plan every detail using industry and application knowledge from our years of experience.
We'll make sure your rental equipment is shipped on time with:
Every package labeled clearly with instructions
Equipment organized in groups according to your needs
Appropriate frequencies and channels already set up
It's easy right out of the box. Plus, our tech tutorials and attentive customer service ensure that someone is available in case you need a helping hand.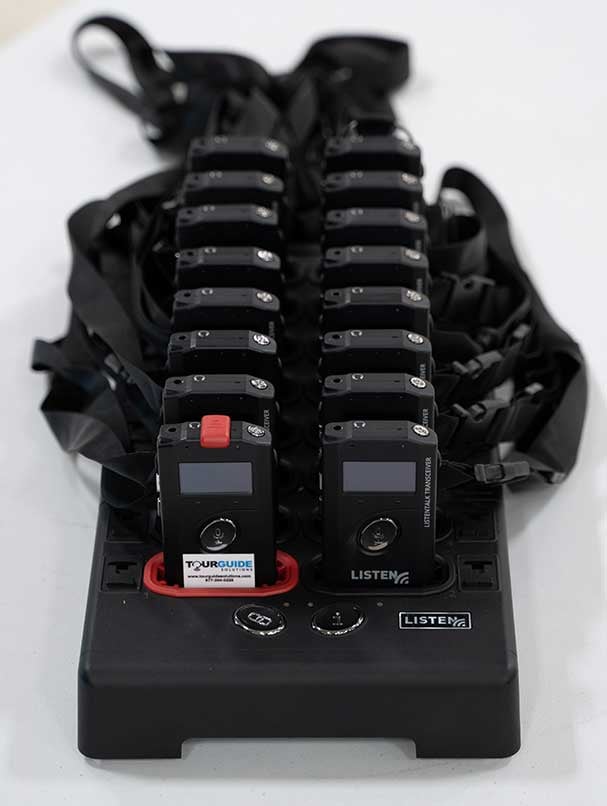 In-Depth User Training
Accelerate your deployment!
Our remote or onsite trainers give you the tools, resources and experience you need to master your equipment and train others how to use it. This training program is proven to be a powerful and effective way for your team to learn about your system and its intricacies.