IMPLECHO EVENTS
Event Applications & Industries
Investing in your success because it's a reflection of ours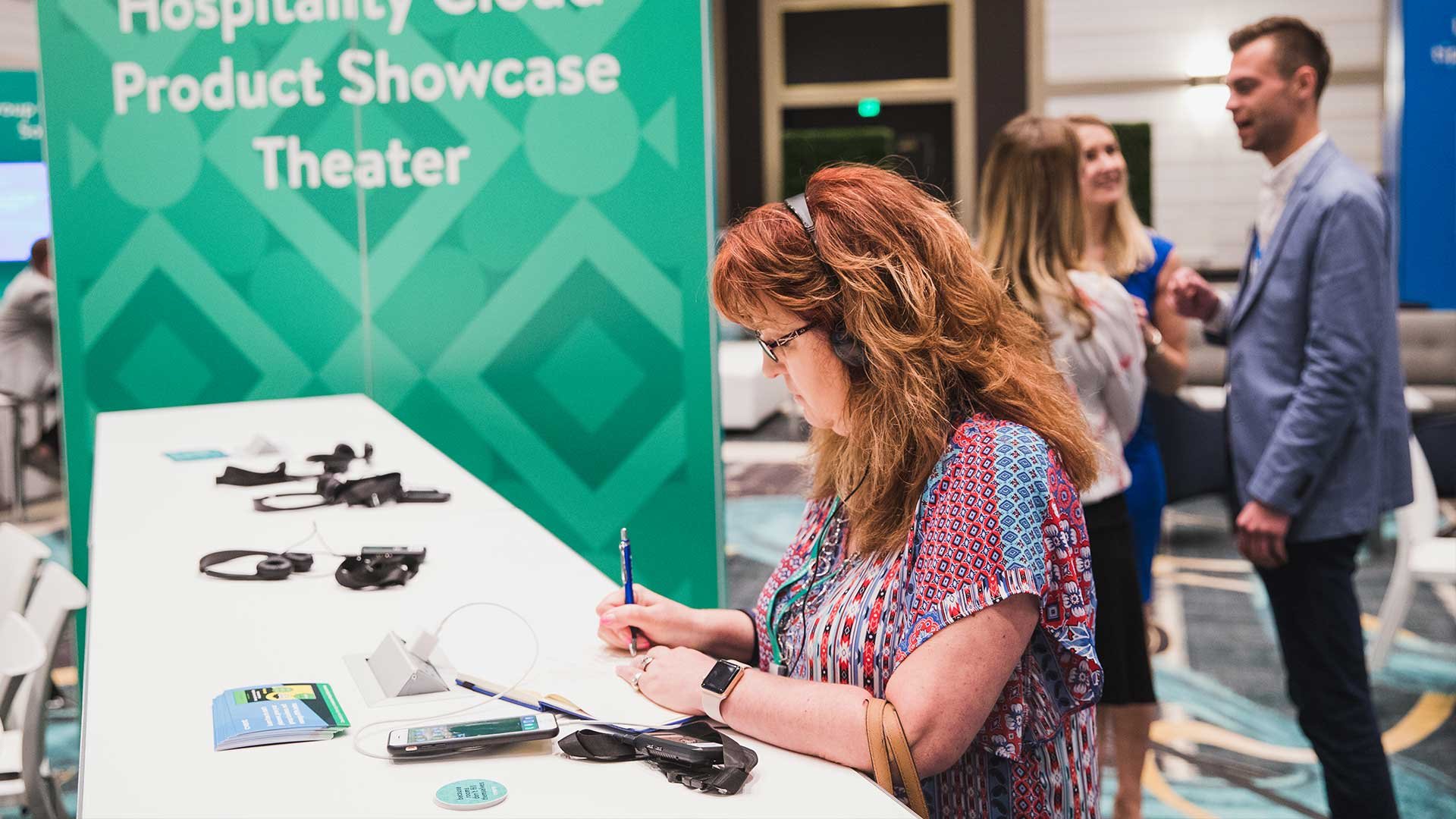 Engage Your Audience. Equip Your Team.
Rely on Implecho's team of experts to recommend the right audio equipment for a single event, weeklong conference, special tour, festival or something entirely unique. We'll develop a custom package, including various equipment combinations to meet your needs. We'll tackle just about anything you can throw at us, including but not limited to those events and industries listed below.
Live Events & Tradeshows
PRESENTATIONS / SILENT SESSIONS / VIP EVENTS / EXHIBITIONS / MEDIA TOURS
Our quality audio equipment and services ensure a clear and easy way to communicate and be heard at events and tradeshows. Our team becomes an extension of yours, and we work closely with your AV partners for a seamless experience.
Our live event and tradeshow applications help take communication challenges off your plate and include:
Professional audio headsets for mobile presentations, breakout sessions, VIP events, silent sessions, booth demonstrations and media tours
A variety of systems to meet each event's unique needs with the latest in technology
An all-inclusive rental service, and you can even book our experts to provide onsite service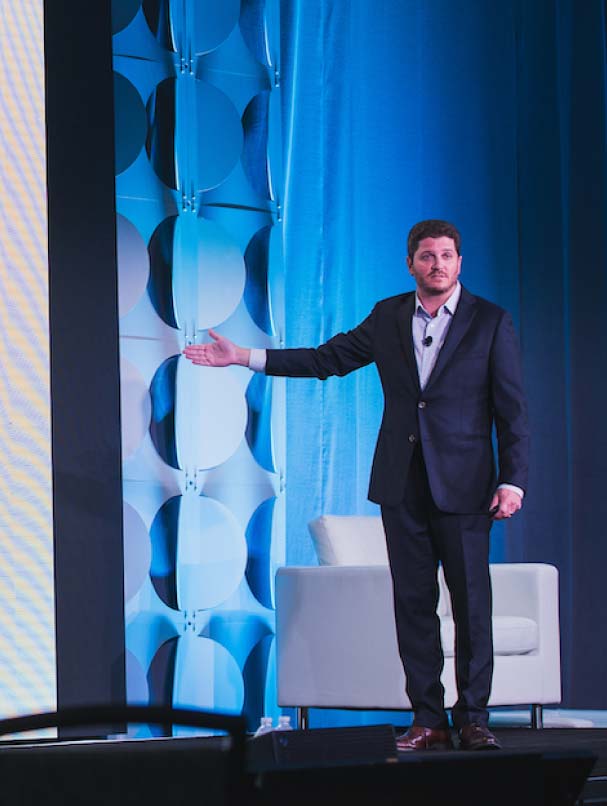 The Magic Behind the Curtain: Two-Way Radio Rental
OPERATIONS & LOGISTICS COMMUNICATION SOLUTIONS
The unsung heroes of any event are the behind-the-scenes crews, volunteers, security and production staff who discretely keep the show running without a hitch. That can only happen when they stay connected and communicate easily.

Quality push-to-talk two-way digital radios with optional repeaters, headsets or earbuds help you provide scalable, reliable communication for your event operations and logistics, delivered in as little as 24 hours.
Large rental inventory

Event radio options

Clean and tested for excellence

Technical support for custom programming

Pre-programmed channels

FCC-licensed frequencies

Specialty accessories

Extra batteries

Meetings & Training
CORPORATE MEETINGS / TRAINING / ASSISTIVE LISTENING / INTERPRETATION
Bringing your corporate leaders together for an important meeting or plant tour? Training a team in a noisy environment? Whether in-person, virtual or somewhere in between, we'll help you select the right tech so all your participants can fully engage.

One-way and two-way headsets allow your participants to communicate clearly, and are perfect for corporate meetings, on-the-job training, language interpretation and those with assistive listening needs. The use of Implecho technology has helped many of the world's most successful organizations and their teams retain information and maintain the highest standards of safety.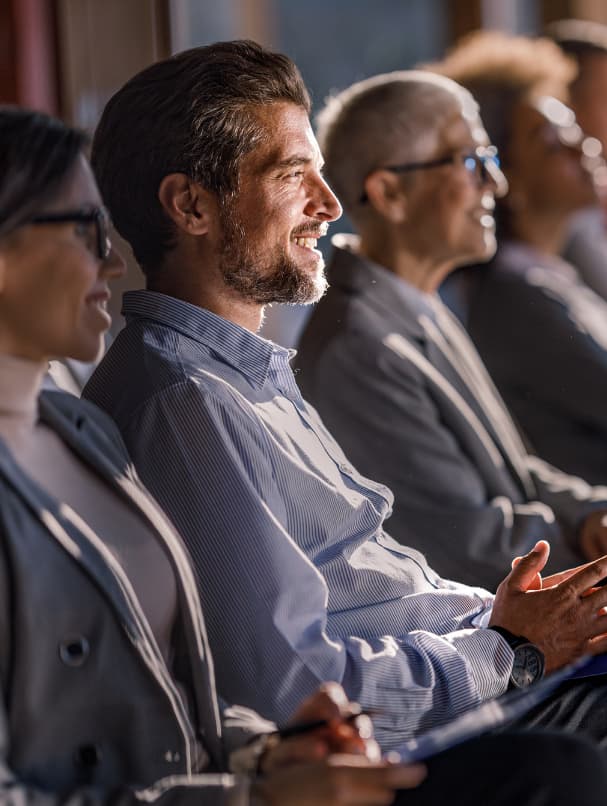 Film & Event Production
FILM SETS / CONFERENCES / TOURS / PRODUCT RELEASES / REMOTE LOCATIONS
Whether you're shooting a film in a remote location or producing an annual show for your company's 10,000 employees, you need to be able to communicate clearly and reliably with your crew without causing distractions or interfering with production.
Untether communication on-set and behind-the-scenes for everyone on the team with hands-free headsets, intercom systems and hotspots that deliver internet service anywhere there's a cell signal. Our two-way radio solutions help ensure that everyone who needs to be connected, is.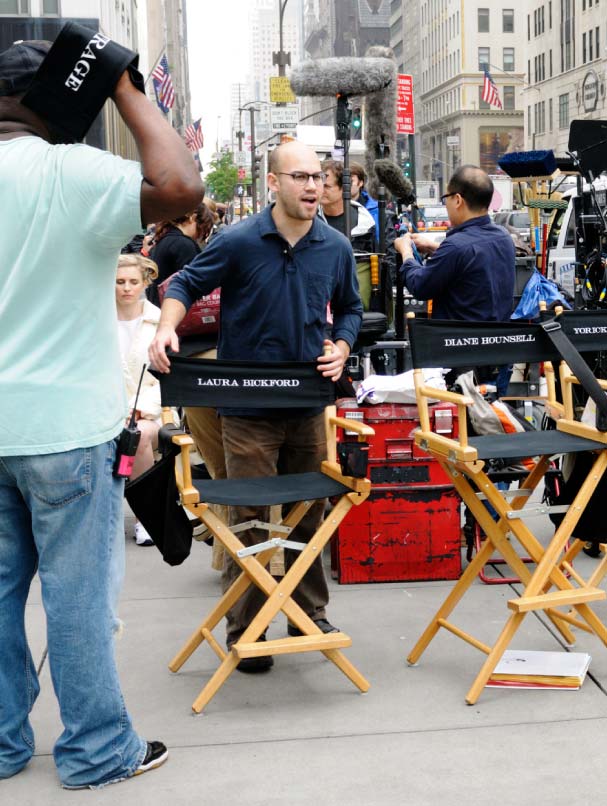 Fairs & Festivals
MUSIC FESTIVALS / FAIRS / COMMUNITY EVENTS / AMUSEMENT PARKS / PARADES
Large-scale outdoor events require rugged, long-range communication systems that work when you need them to. Whether you need to be heard above the cheering crowd of a rock concert or screams from a carnival ride, clear, crisp and reliable reception is imperative.
Communicate on-the-move across multiple teams with our digital, long-range wireless two-way radio rental systems, repeaters and Wi-Fi mesh systems.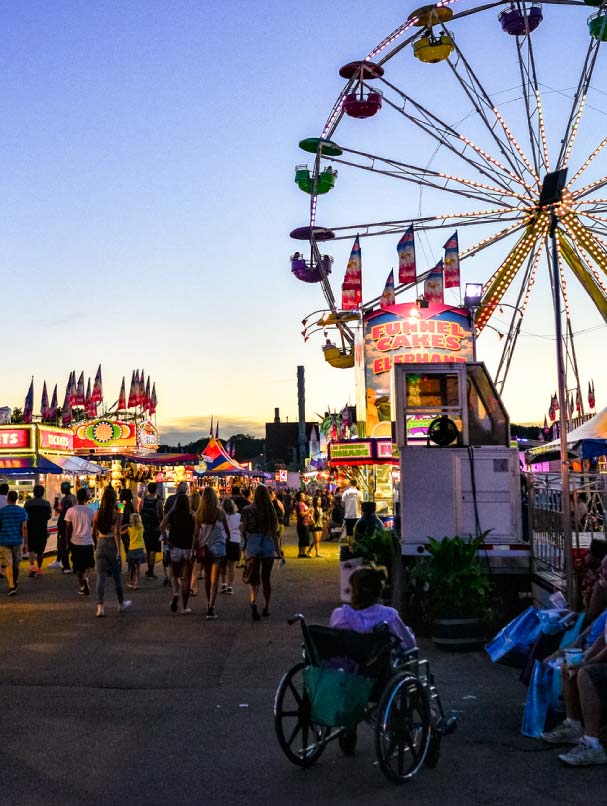 Did you know?
Casual conversations occur at 50 to 60 decibels. The audio decibel level on a convention show floor, festival or manufacturing facility consistently exceeds 90 decibels — the equivalent of standing next to a running lawn mower!
Stop shouting!
Rely on Implecho's professional audio solution instead.
Manufacturing
WALKTHROUGHS / SITE ASSESSMENTS / INVESTOR TOURS / TRAINING
Showcase your innovation in its best light by featuring world-class operations. Whether you're hosting a channel partner event, providing on-the-job training or showing stakeholders around your state-of-the-art facility, Implecho can provide you with industry-specific, noise reduction rated (NRR) technology and consultative services to meet the challenge.
NRR-compliant headsets maintain the high standards of safety and OSHA requirements for hearing protection, safety guidelines and hard hat integration.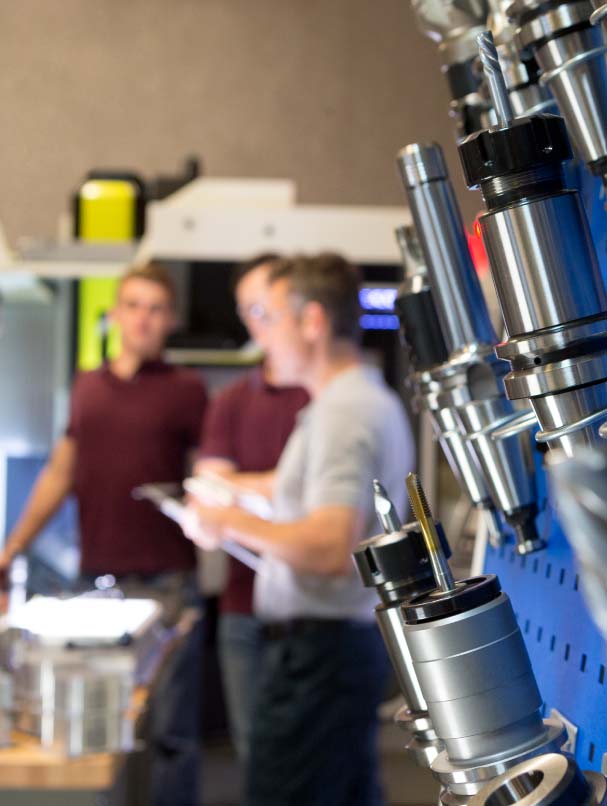 Education & Sporting Events
CAMPUS TOURS / ASSISTIVE LISTENING / LOGISTICS / GROUP COMMUNICATIONS
Help students listen and learn by stepping outside the classroom, and get creative in how educational messages are delivered. Many universities, technical colleges and K-12 educators use rugged, lightweight audio headsets to teach outdoor labs or present environment-specific instruction in locations where audio is a challenge.
Campus tours are an excellent way to attract new students or host stakeholder events. One-way and two-way headsets allow the guide to communicate in a conversational tone while prospective enrollees listen without distraction and discreetly ask questions, increasing engagement. Headsets are also ideal for international participants who require simultaneous language interpretation.
Don't forget those Friday night lights! Implecho provides audio solutions for school sporting event logistics, stage productions and events. Your medical staff, production, security, concessions, coaches and department staff can rely on ADA-compliant audio solutions to stay in the know.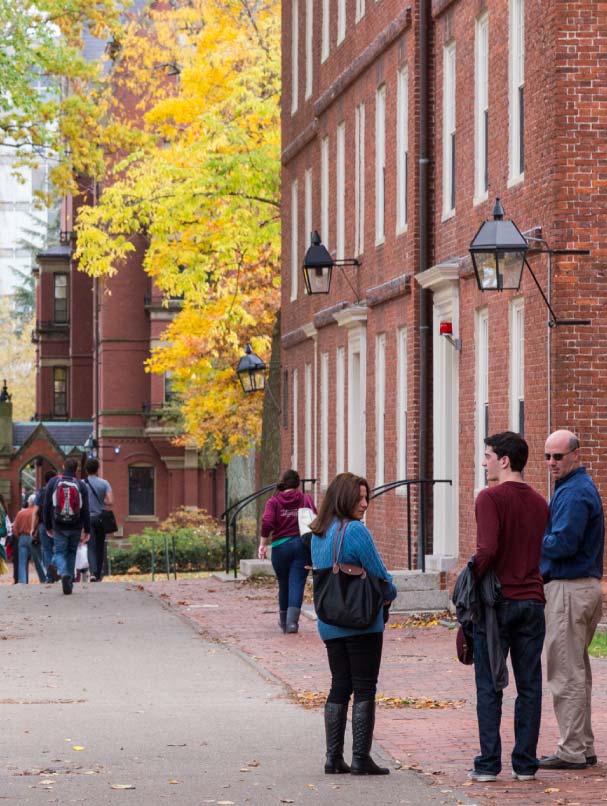 We'll guide you through the process and help you
Choose the Right Audio Solution to Meet Your Unique Needs