IMPLECHO TOURS
Tour Applications & Industries
Delivering memorable tours through crystal-clear audio experiences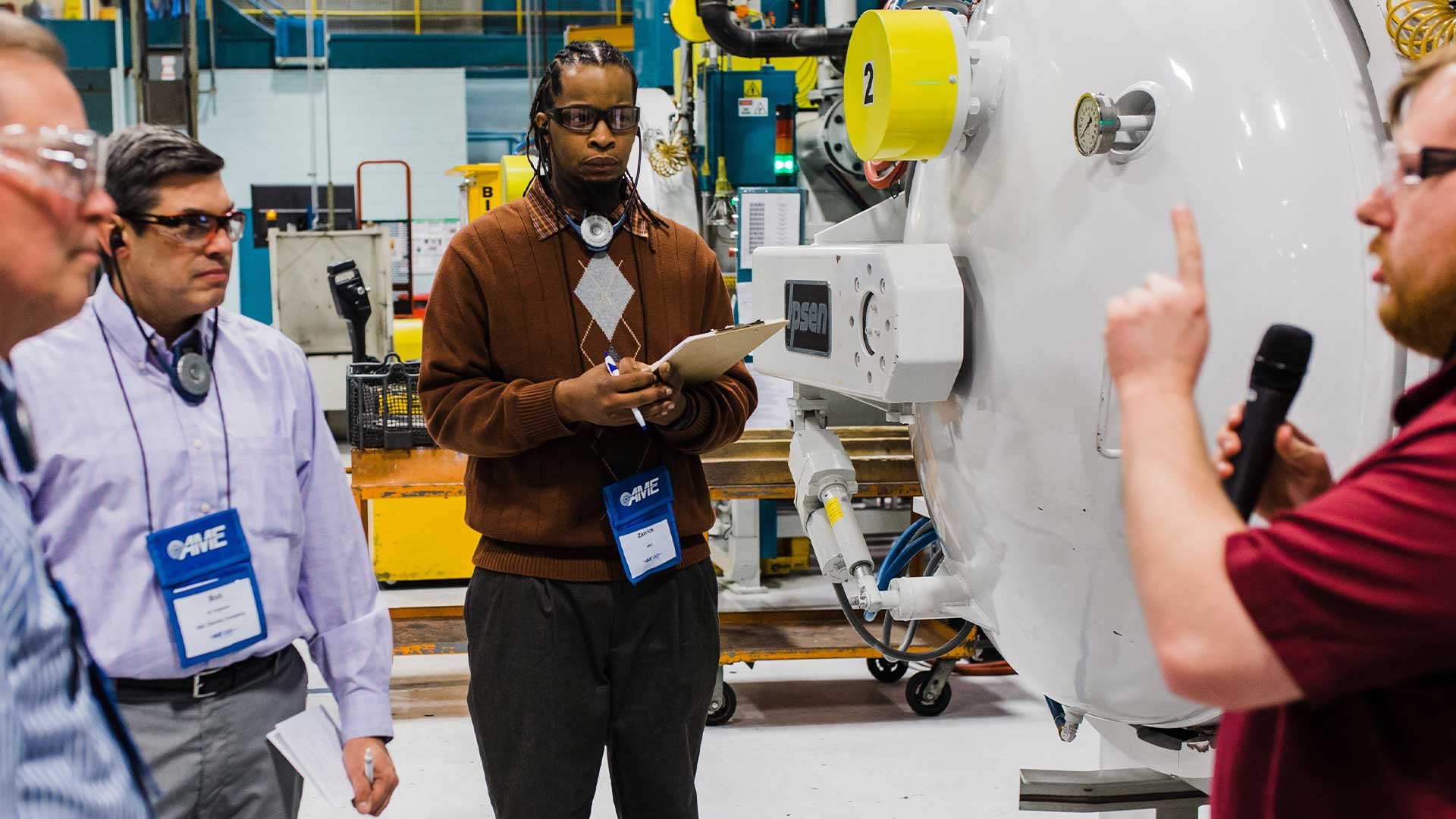 Take Back Your Tour!
Tours can be conducted in numerous settings: indoors or outdoors, noisy factories or hushed galleries. Any such environment can present distractions. That's why it's important to leverage the help of Implecho's experts to determine exactly which type of tour guide system is right for you, whether a purchase or rental.

Explore our tour applications and industries below to catch a glimpse of how our audio guide systems and personalized service can deliver memorable experiences for your guests.
Manufacturing
FACILITY TOURS / SHAREHOLDER MEETINGS / TRAINING / WALKTHROUGHS
Manufacturers are rethinking how they scale growth and adapt to workforce challenges. The use of tour headsets has proven to be effective with the world's most successful organizations to assist with information retention and maintain high standards, OSHA requirements for hearing protection and hard hat integration.

Rely on the experts at Implecho to help you configure tour guide audio systems that support:
Facility and guest services tours
Customer and prospect tours
Dealer events
Shareholder meetings
Training and certifications
Management walkthroughs
Language interpretation
In addition to tour guide solutions, manufacturers can leverage tools like two-way radios for on-site collaboration, or connect off-site teams and field technicians with RealWear assisted reality wearables. Our personalized assistance helps ensure the right solution.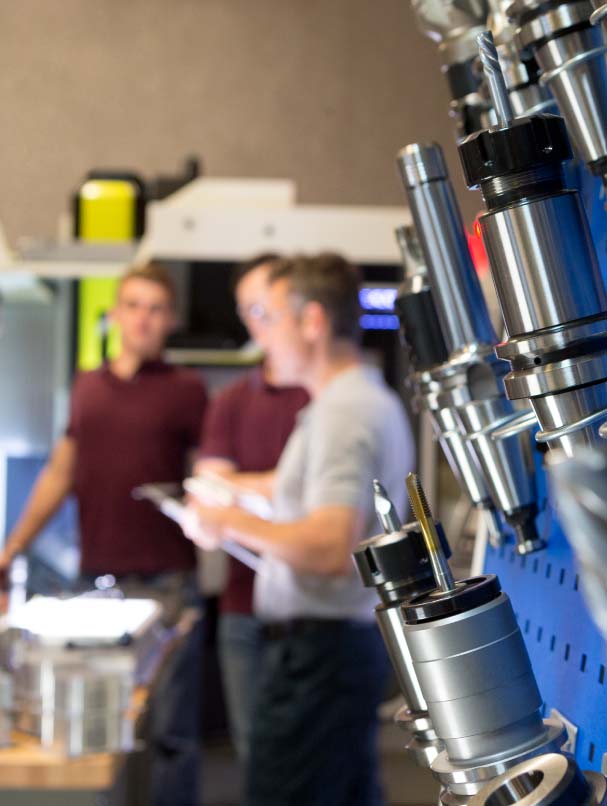 "We hosted our top executives for multiple plant tours that were greatly enhanced by the group's ability to communicate well in a loud environment. The system was easy to use and all of the tours went beautifully with this incredible system."
Warehouse & Fulfillment
WALKTHROUGHS / SITE VISITS / TEAM TRAINING / LANGUAGE INTERPRETATION
The bustling and loud environments of warehouses and e-commerce fulfillment centers can make communication difficult. Tour headsets allow everyone to hear clearly and retain information more easily, and are ideal for:
Daily management walkthroughs
Prospect tours
Training sessions
Team safety checks
Language interpretation
Assistive listening
And more
Tour guide systems help maintain high safety standards and OSHA requirements for hearing protection with simple hard hat integration. Organizations can also support off-site virtual training, remote mentor and digital workflow initiatives with our rugged RealWear assisted reality wearable.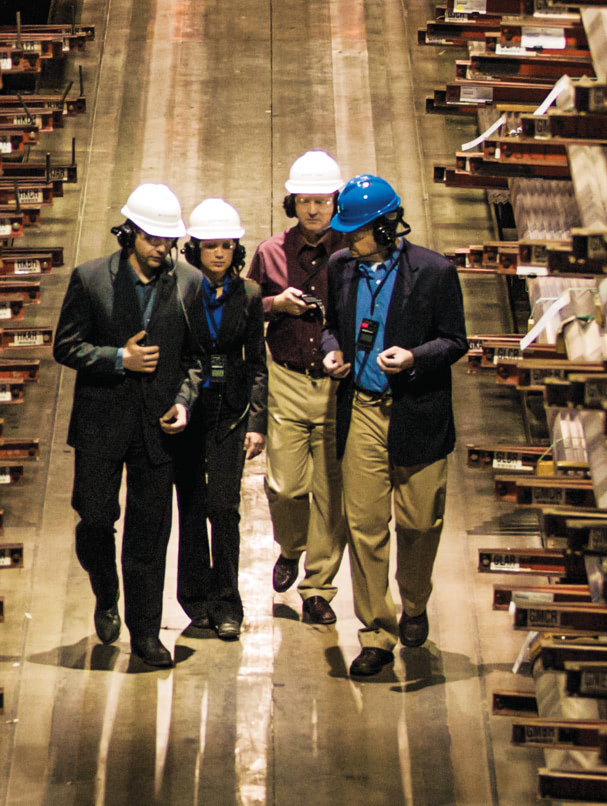 Education
CAMPUS TOURS / OUTDOOR LABS / LANGUAGE INTERPRETATION / OPEN HOUSES
Help your institution stand out from the competition by delivering crystal-clear audio during campus tours. Implecho's TourGuide Solutions™ allow tour guides to engage in two-way conversations without having to raise their voices, allowing participants to ask questions along the way. They also support language interpretation and assistive listening needs.

With a tour guide system, education is no longer limited to the classroom, allowing students to experience environment-specific instruction. Teachers and students can participate in outdoor educational sessions, hands-free demonstrations, industry tours and a host of other creative learning experiences.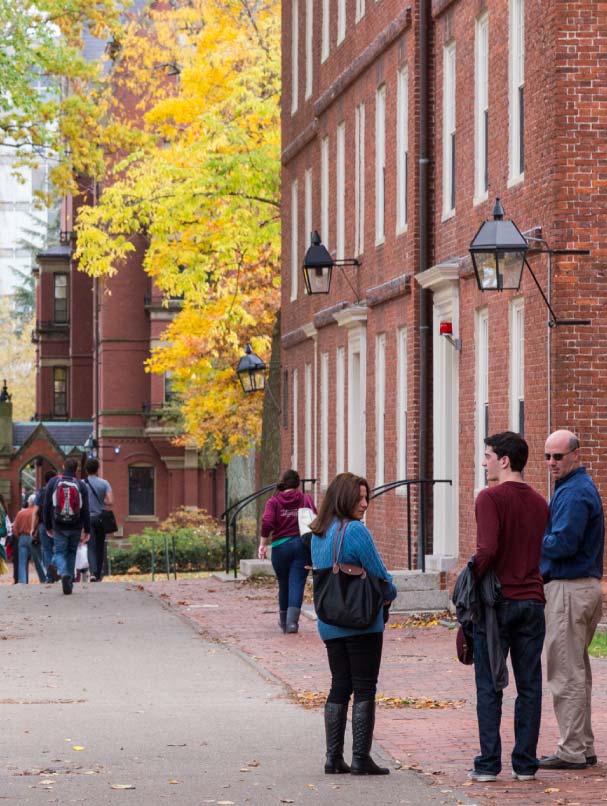 Create Inclusive Experiences
Everyone deserves an exceptional, inclusive listening experience. Implecho's experts can help you meet ADA requirements with solutions that are equipped with stereo headphones and/or neck-loop options.
Tourism
WALKING TOURS / MULTILINGUAL EXPERIENCES / SIGHTSEEING / EXCURSIONS
Nothing spoils an outing like not being able to hear the tour guide. With audio tour equipment, you won't have to yell and can provide the best possible experience for your guests. Tour guide systems are designed for mobility and consistent reuse, indoors and outdoors, and multiple tours to be conducted at once in the same area without crosstalk.

Applications for tourism include:
Museums galleries and cultural centers
Cathedrals, estate and city tours
Bus trips and shore excursions
Segway or walking tours
Multilingual sightseeing
And much more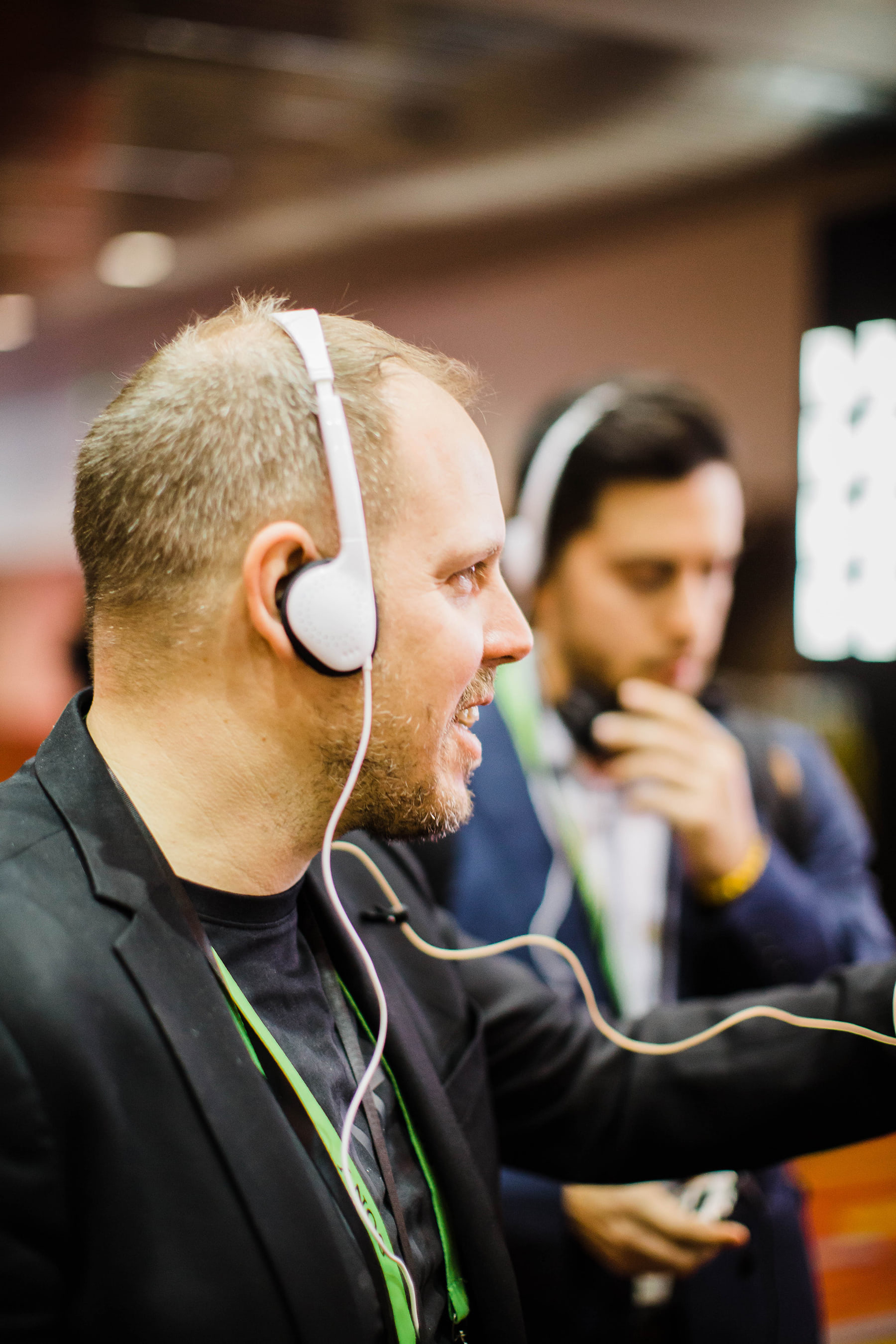 Live Events & Tradeshows
EXHIBIT HALLS / CONFERENCES / SILENT SESSIONS / PRODUCT DEMOS
Stand out from the crowd and remove the distractions of nearby noise at tradeshows and live events with a tour guide system from Implecho. With silent session headsets, event organizers can conduct two presentations in a single room, maximizing space and attendee experiences. Not only will our experienced staff guide you toward the ideal solution, you can even request our onsite technical experts who will set everything up and assist as needed.

Let our team recommend the right professional audio headsets for:
Presentations and breakouts
Silent sessions
VIP events
Media tours
Exhibitions and product demos
Language interpretation
Don't stop at tour guide systems; deliver reliable communication for behind-the-scenes operations and logistics teams with push-to-talk two-way radios.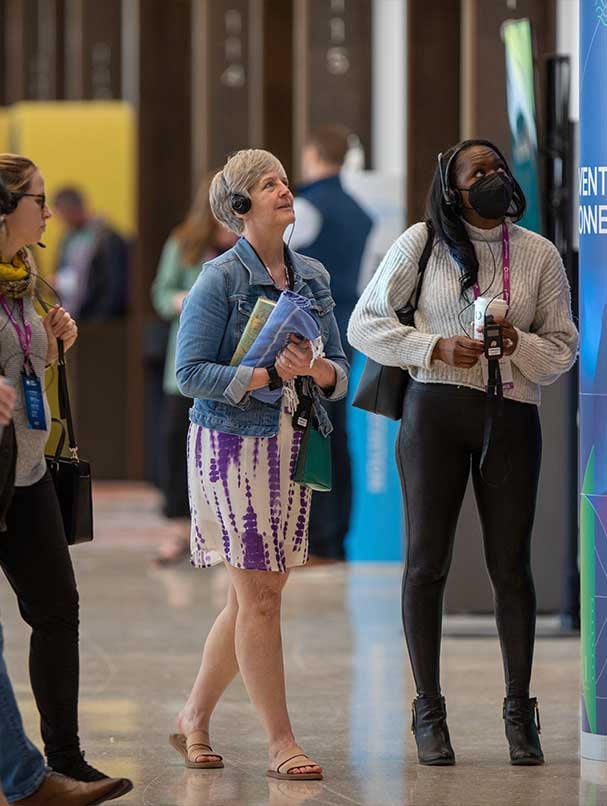 We'll guide you through the process and help you
Choose the Right Audio Solution to Meet Your Unique Needs