Top 10 Guided Tour Planning Tips
Creating an effective tour experience for your organization and guests requires a well-crafted plan that leverages available technology and other key elements of a guided tour.
While having a high-quality tour guide communication system is important, a tour will fall flat without proper planning and execution. Create an outstanding tour experience with the following guided tour planning tips.
RELATED: The Ultimate Event Tour Planning Guide
1. Assemble a Planning Group
Regardless of whether your tour is a one-time event or a regular part of your business (such as new hire orientation, training, regular plant tours or daily walk-throughs), you'll benefit from the expanded input of a planning group. Brainstorm important points, minimize logistical challenges and discuss promotional ideas that can maximize your investment in time and resources.
2. Select Your Tour Guides
The most knowledgeable members of your organization might not necessarily be the best tour guides. Look for a combination of good communication skills and overall expertise, plus a willingness to work on their delivery skills. Your guides should be comfortable speaking in front of tour groups and fielding tough questions. If you want to include your experts, consider having your guide facilitate stops at different stations to interview subject matter experts about technical details.
3. Work on Your Script
A consistent message is one of the most important elements of tour guiding. Make sure your tour guides are clear on talking points, avoid jargon, and don't feel as though they need to show or talk about everything.
4. Promote Your Event
When appropriate, promote your event with invitations and other methods to get your tour on guest calendars. Request RSVPs so you can determine group sizes, and ensure you have enough tour headsets and other audio equipment on hand. If you don't have enough tour headsets, you may be able to rent more, assuming they're compatible with your current system. It might be best, however, to rent an entire wireless communication system for one-time use so that everyone has the same tour experience.
5. Prepare a Map
This often-overlooked detail will help your tour operator stay on schedule and on message. You also might consider distributing it to your guests so they know what to expect and can envision where they are in the grand scheme of things.
6. Determine What You Want to Show
You probably won't have the opportunity or time to show every feature, point of interest or piece of equipment. Be prepared to talk about it anyway. Also, decide whether there are any areas or points in your process that should remain confidential. If you're giving a factory tour, there are additional considerations, so check out our related article.
RELATED: How to Host a Successful Factory Plant Tour
7. Conduct a Test Run
Running through the tour or training prior to the main event can smooth out any final details before your audience arrives. Consider a free demo to test a small set of audio equipment in your environment. That way you can make sure you have the right headsets and accessories (earbuds, extra batteries, transmitters, receivers, etc.) to deliver your message. Our consultants can help you identify your needs and configure a custom demo to try ahead of time to ensure the system works the way you intended.
8. Encourage Active Participation
Specify when you'll take questions on the tour. A handheld microphone with a one-way tour guide system like the TGS-900 or Sennheiser 2020 may work for small groups where only one question is asked at a time. For those who prefer more interactive two-way communication or need to provide assistive listening, we most often recommend the ListenTALK wireless tour guide system. It allows the tour guide to remain hands-free, and participants can ask questions with the touch of a button. Plus, guests can easily hear the guide and the person asking the question.
9. Follow Up After the Event
Send thank you notes to your guests, and provide handouts, pictures or videos to recap the training or tour. Collect contact information from your guests if you don't already have it so you can communicate after the event. Consider sending a brief survey to gather feedback and improve for next time. Don't forget to thank the staff for their time and expertise.
10. Select a Tour Guide System Partner
Implecho can help you determine the best audio headsets and tour guide system accessories for your particular tour format and environment. Make sure all of your hard work and great information isn't lost to loud noise levels or ambient noise, and add an element of safety for guests or new employees who aren't familiar with your facility.
We've included many more tips on how to help your next plant tour run smoothly in our helpful Manufacturing Tour Planning Guide & Checklist below. You'll discover its value as you evaluate different product choices and make arrangements for your guests.
Implecho has options to purchase or rent tour guide systems for numerous types of tours. Contact our team of audio communication experts to explore which tour guide system is best for your situation, along with economical solutions. We're here to help.
Two-way tour guide systems serve two functions: They allow a presenter to ......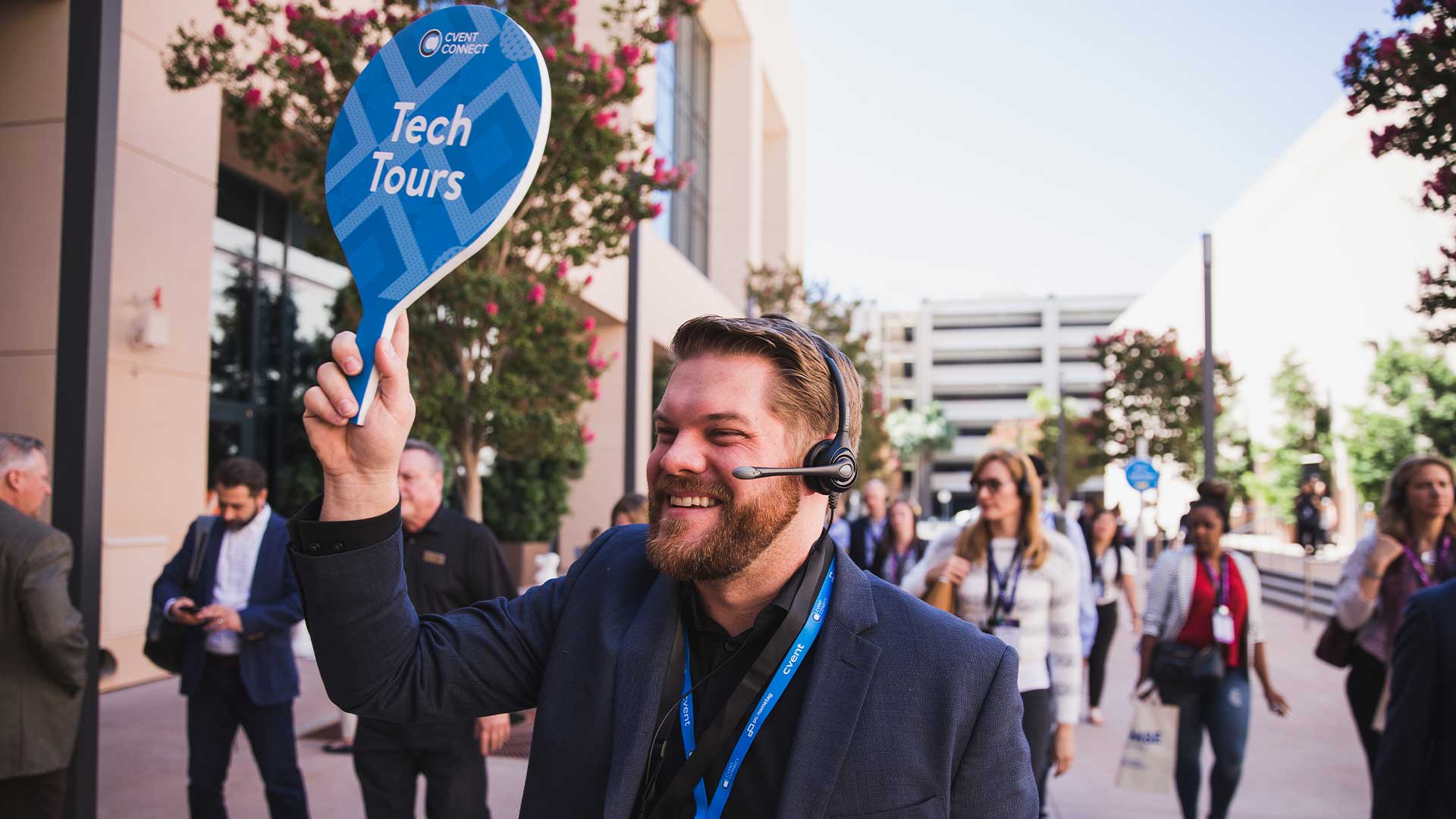 Should you rent or buy a tour guide headset system for your event or facility ......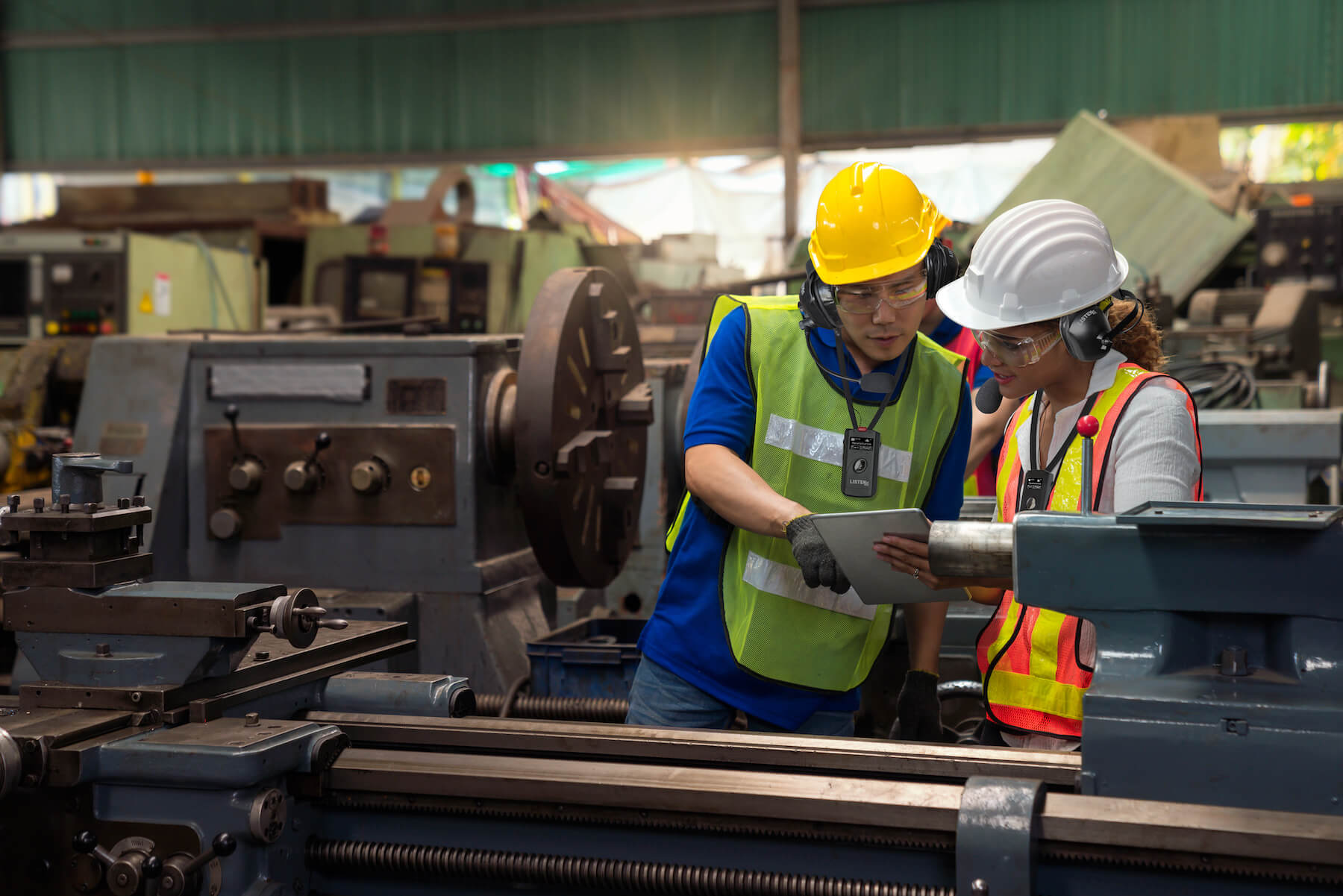 Guided factory tours or training, whether in showrooms or on the production ......