Successful Plant Tour Communication & Planning Tips
The main goal of any manufacturing plant tour is to clearly communicate a message. Sometimes, that's easier said than done. Loud environments, group sizes, language barriers and a host of other issues can make plant tour communications a challenge.
Planning a successful tour goes beyond simply making sure that guests can hear your message. Use these factory tour planning tips to help your guests get the most out of your tour and put your brand in its best light.
Map Out Logistics
Manufacturing facilities are designed to maximize floor space and create Lean environments; they're typically not configured to accommodate large groups of people trying to maneuver through aisles and around equipment.
Mapping out your tour route is the first step in avoiding bottlenecks. Also, consider how and when you'll tackle the following logistics:
Informing staff and supervisors about the tour — consider having them wear company-branded clothing where appropriate
Cleaning workstations and other areas from top to bottom
Determining which areas will accommodate questions and answers with shop floor employees — equip them with the necessary audio equipment and training
Identifying whether language interpretation services or assistive listening devices are needed for international or hearing-impaired guests
Performing a practice run-through at least a day in advance to confirm timing and routing
Rehearse, rehearse, rehearse
Promote Safety
Whether you have a group of 10 board members or an entire school classroom, guaranteeing a group's safety is the first priority. Plan for the following:
Informing guests ahead of time about recommended attire (no open-toed shoes, loose clothing, etc.)
Providing personal protective equipment (PPE) for each guest (steel-toe accessories, hard hats, safety glasses, etc.)
Providing noise reduction rating (NRR) headsets for loud environments
Communicating safety reminders before departing on the tour
Clearing all aisles
RELATED: Types of NRR-Compliant Headsets for Factory Tours
Create Memorable Guest Experiences
Consider how your guests can interact with the tour, your facility and your employees. Provide an engaging presentation that might include:
A welcome message from senior leadership
Hands-on activities or equipment demonstrations
Samples of your products
Question-and-answer sessions using

two-way communication headsets

Short employee interviews
Giveaways like company apparel, mugs, etc.
Exit surveys to help you improve future tours
RELATED: Facility Tour Grading Tool
Ensure Quality Audio
All the planning and preparation will be for naught if guests can't hear the tour guide or get answers to their questions. Determining the right audio communication headsets isn't always cut-and-dry, though.
When working with an audio communication expert, they'll ask some of the following questions to help determine which tour guide system will help you reach your goals.
How many guests do you expect?
How many groups will your guests be divided into?
Do you want guests to be able to ask questions? (Requiring a two-way system)
Do you need to create a premium experience? (For investors or board members vs. a school field trip)
How loud is the environment, and will NRR headsets be required?
Do you need assistive listening devices or have a language interpreter?
Will you conduct hands-free demonstrations?
Will you have multiple presenters at different stations? (Requires near-field communication [NFC] pairing technology)
Which accessories will you need? (Hard-hat-compatible headsets, extra batteries, ear muffs vs. earbuds, hand-held microphones vs. hands-free microphones, etc.)
We often recommend the ListenTalk tour guide system because it's easy to use, has NRR and assistive listening capabilities, allows multiple participation modes and delivers a premium audio experience. For school field trips, either the one-way Sennheiser 2020 or TGS-900 can be a good fit for their simplicity and quality audio.
There are a lot of considerations, so it's best to talk directly to one of our audio communication experts here at Impecho to ensure your system is configured exactly the way you need it.
Decide Whether to Rent or Buy a Tour Guide System
Guest relations managers and those who conduct plant tours have a decision to make: Should they rent or buy a tour guide system?
Organizations that conduct multiple tours throughout the year might benefit from purchasing a system. Larger corporations with multiple facilities often prefer to standardize their audio communications equipment across facilities so that investors and guests have the same experience at each plant. Even smaller companies may prefer always having audio equipment on hand in case special guests show up on short notice.
Companies that would like to try the equipment during an upcoming event or only hold a few tours annually might be better candidates for renting audio equipment.
Try an Audio Communication Headset Demo Kit
One of the easiest ways to know which tour guide system is right for your application is to simply try it out for yourself. Implecho's no-fuss demo program can deliver a demo kit to your facility that is customized to your needs. Our helpful experts will talk you through the various options and help you select the right system and accessories so you feel confident with your choice.
No matter how big or small your tour will be, we'll make sure everything is ready to go out of the box. Plus, our attentive team provides same-day service to make sure your tour goes off without a hitch.
Contact us today to talk through your plant tour communication needs, and help take the stress out of your next tour.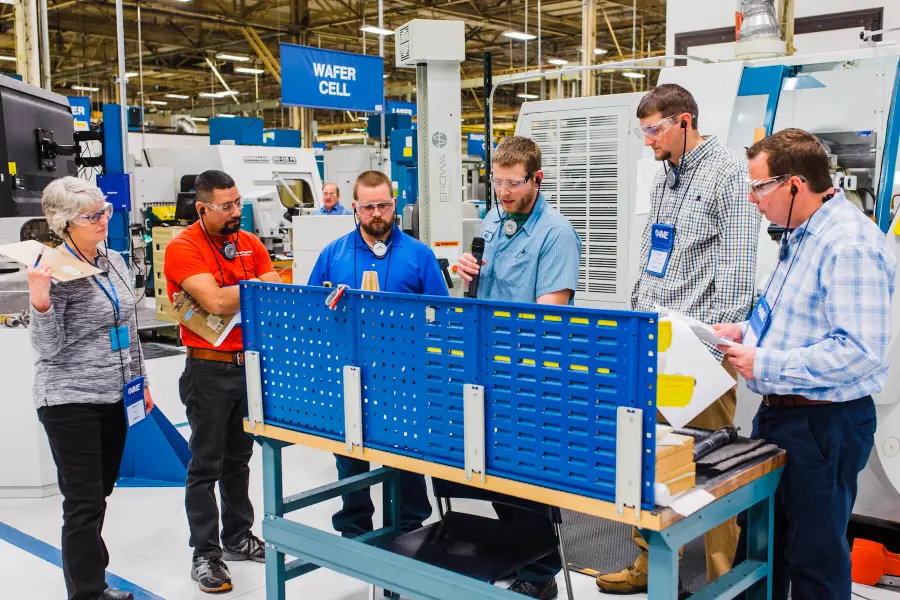 Creating an effective tour experience for your organization and guests requires ......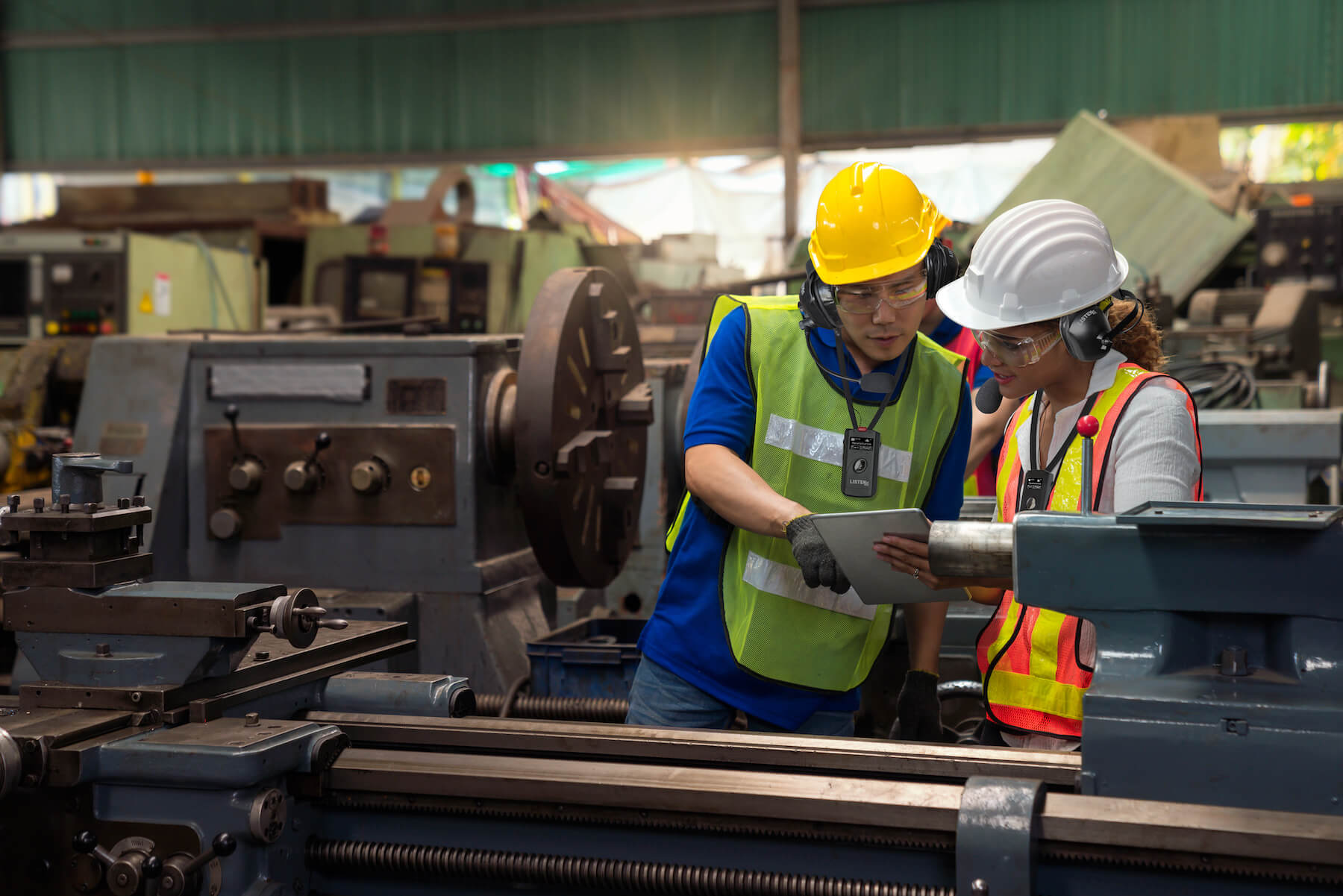 Guided factory tours or training, whether in showrooms or on the production ......
Two-way tour guide systems serve two functions: They allow a presenter to ......