Renting vs. Buying a Tour Guide System
We're sometimes asked whether it's best to rent or to buy a tour guide system. There's a time and place for each, and both have their pros and cons.
To help you understand which is best for your scenario, we've gathered some of the top questions our audio communication experts ask when working with someone to determine their needs. Answer them, and you'll be one step closer to your final decision.
What is your tour objective?
Host a special event – Whether you are using the tour guide system at your next tradeshow, hosting a large or specialty group at your facility, or running tours at your yearly conference, renting is usually a more practical choice. Renting is a good option if you need mobile audio in a short timeframe or you need last-minute flexibility to accommodate fluctuating needs.
Implement a facility tour and training program – If you're an organization that wants to implement a tour program at your facility and plan to use the equipment on a regular basis, we typically recommend purchasing a tour guide system. From a financial standpoint, you'll likely get a return on your investment after a couple years of use. That said, there are many organizations that consider facility tours part of their day-to-day operations, which usually warrants a purchase and delivers a much faster return on investment.
Do your tours or events vary from one to the next?
There is a caveat for those who hold multiple tours throughout the year. If many of those tour events are unique and vary in size or complexity, it may warrant the flexibility of renting.
Examples of unique events might include:
Conducting multiple tours at once in an area
Hosting an industry expo
Holding special events that require a lot of setup and intricate programming
Hosting an all-in week for employees and stakeholders at headquarters
In these instances, it's nearly impossible to identify a single system that will accomplish the goals and objectives for each. If a company already owns a system, they can request an "add-on" rental to supplement their needs, or rent an entirely different system that's customized. In general, larger, more complex events typically call for rentals.
Are tours conducted at a moment's notice?
Renting audio communication equipment requires planning. So, if you routinely have tour guests who show up on short notice, it's best to own a tour guide system that's always on hand.
For example, manufacturers that perform work for the government sometimes have high-profile officials who want to tour a facility while passing through town. For security reasons, these are often last-minute requests. If this or similar scenarios are probable, consider having a small tour guide system available at all times to ensure quality experiences. That said, our team can ship out a rental system with next-day delivery when necessary.
Do you want to standardize the tour experience?
Larger organizations with multiple locations often prefer to purchase and deploy the same tour guide system at each facility to create continuity. Standardizing tour guide systems helps ensure that guests, investors and board members have a similar experience no matter which location they visit.
The Advantages of Rentals
Can be flexible with system configurations and quantities
Arrives custom-programmed and fully charged
Easy to use and ready out of the box
Don't need to maintain the system over time
Easy to return with return labels and heavy-duty cases
Doesn't require storage
Can add on to an existing system
Can be used to test out the right solution
Lower initial investment
Note about onsite service: For complex or high-stakes tour events like a manufacturing expo where multiple tours are conducted at once, consider having an on-site representative from the audio equipment company.
On-site tour guide system technicians are a great option for those who rent equipment but don't want to deal with unpacking it, setting it up, distributing headsets, assigning channels, instructing guests and cleaning headsets and accessories between tours. Implecho's on-site audio technicians also assist with general tour needs that might arise, and will pack everything up and ship the equipment back when the event is done.
The Advantages of Buying a Tour Guide System
The system is an asset you get to keep
Easy to customize and standardize settings
It's always available for multiple applications and at a moment's notice
Can take advantage of warranties
Can save costs over time
A Note About Warranties: If equipment breaks or malfunctions, we encourage our clients to contact us directly. Our Implecho team will mediate the warranty relationship with the manufacturer to ensure resolution and will take the hassle off your hands.
How can I get help to make a final decision?
There aren't always clear-cut answers about renting vs. buying tour guide headsets. Implecho is unique in that you can do either based on your specific needs. We also offer customized demos that allow you to try a system before making a final commitment. One person will walk you through the process and ask all the right questions to ensure you get exactly what you need when you need it.
In the end, you'll need to weigh the investment and feel confident in your decision. Our helpful team specializes in helping you determine what success looks like for your tours or events and will guide you to the right solution. Contact us today to begin the conversation.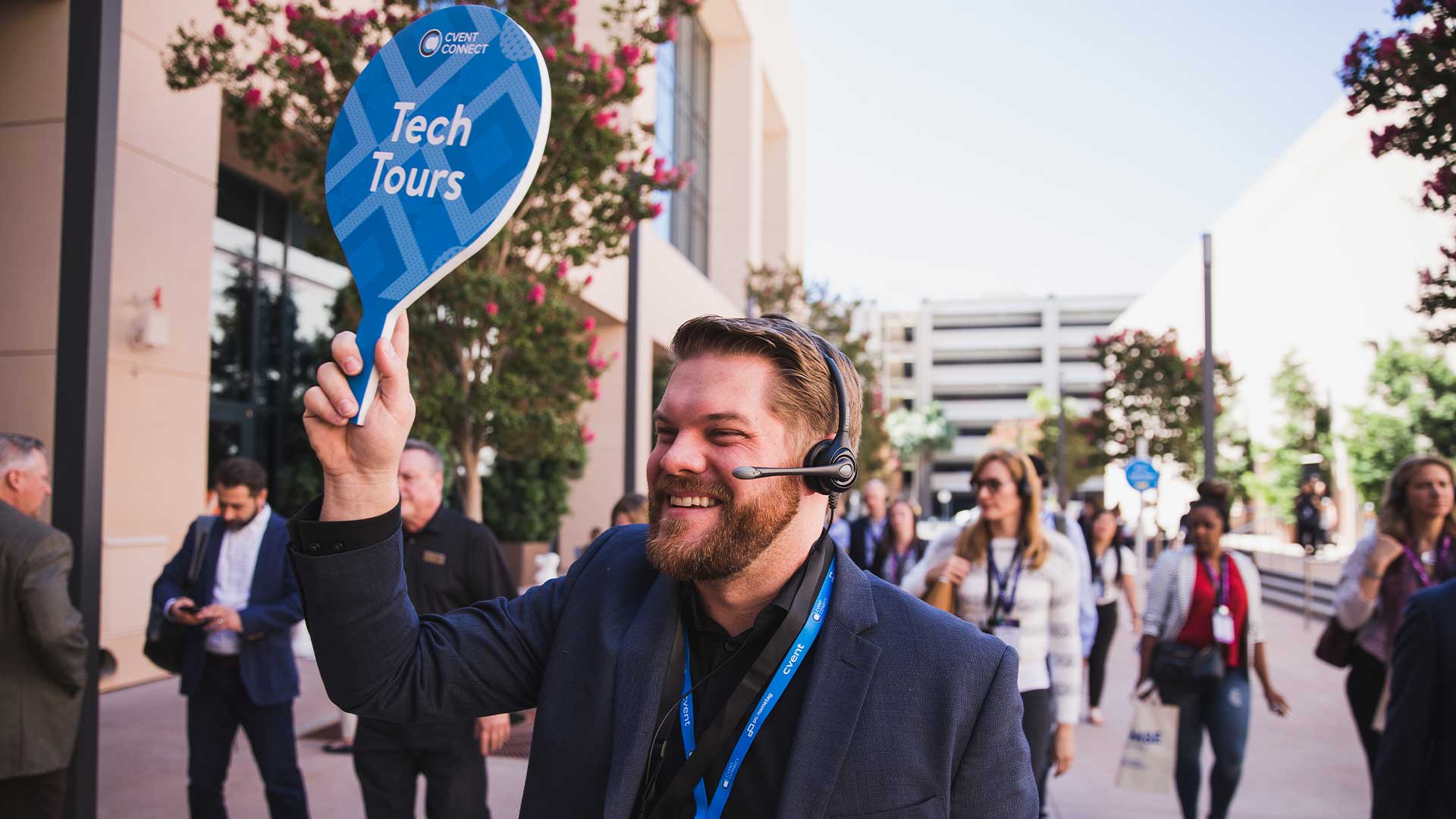 Should you rent or buy a tour guide headset system for your event or facility ......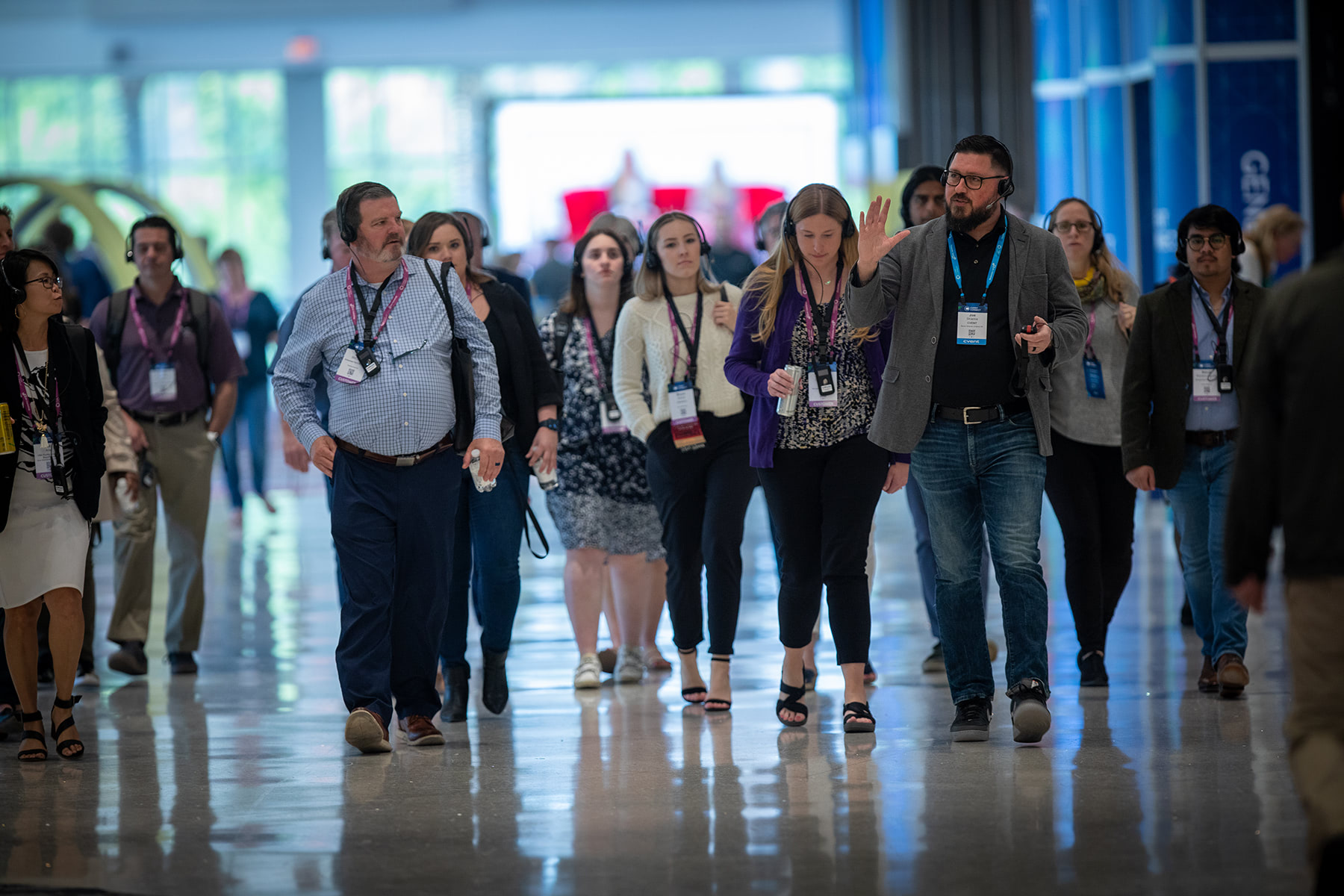 Thriving organizations often point to effective communication as a key to their ......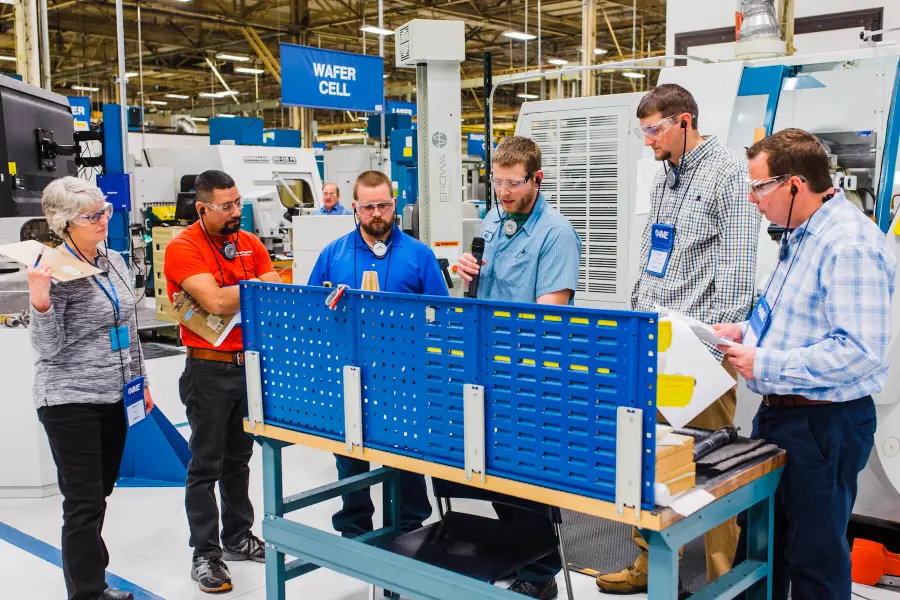 Creating an effective tour experience for your organization and guests requires ......