IMPLECHO JOBSITE
Jobsite Audio Comm­unication Solutions
Increase efficiency, safety and productivity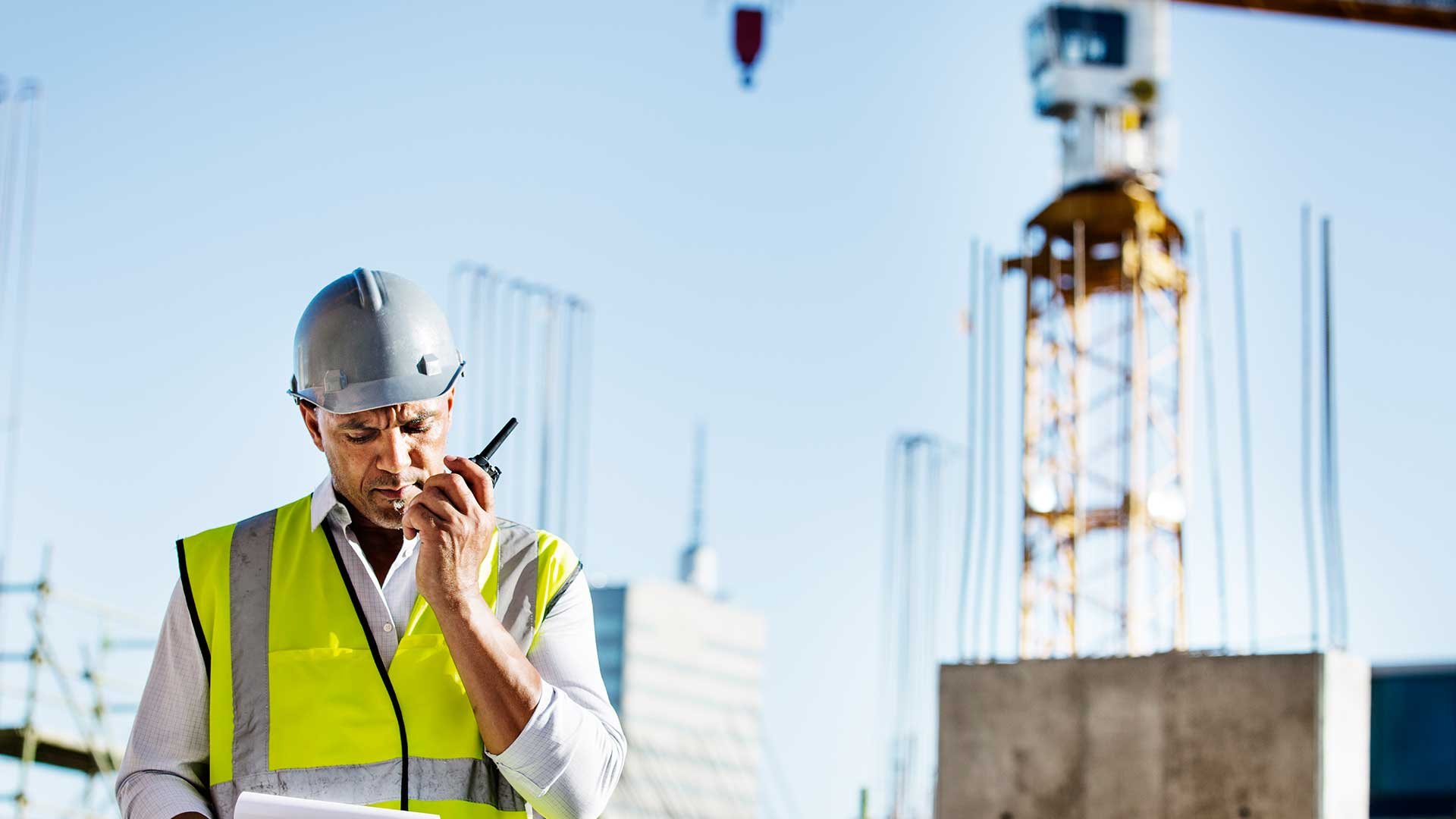 Efficiency. Safety. Productivity.
Your crews need communication to be reliable, and with remote, hands-free collaboration, you increase efficiency, safety and work crew productivity. Connect onsite teams with two-way radios, and those who are offsite with assisted reality wearables.
The Implecho team works closely with you to determine the right purchase or rental solution for your unique work environment and helps you comply with the highest safety standards in accordance with OSHA regulations.
Jobsite Applications & Industries
Explore the numerous types of jobsite applications where our audio communication solutions and service are a fit – and learn how you can enhance user experiences.
Connect seamlessly over wide ranges, even in noisy environments, with two-way radios, and outfit utility workers with assisted reality headsets for remote access
Construction & Utilities
Equip teams with two-way communications to enhance safety and efficiency, and configure audio systems to support facility tours, employee training and language interpretation
Manufacturing
Untether communication on set and behind-the-scenes for everyone on the team with two-way radios, hands-free headsets, hotspots and intercom systems
Film & Event Production
Intrinsically Safe Solutions
Implecho's intrinsically safe two-way radio and assisted reality solutions let you communicate worry-free in the toughest environments, adhering to the highest safety standards when required by the job.
Product Gallery
Our advanced technology and equipment deliver crystal-clear sound quality, ease of operation and so much more. Rely on Implecho's TourGuide Solutions™ and other audio communication equipment for all your training needs.
We'll guide you through the process and help you
Choose the Right Audio Solution to Meet Your Unique Needs