Why Renting 2-Way Radios for Construction Jobsites Makes Sense
Commercial construction jobsites can span several acres, making communication between team members difficult. Cell phones aren't always reliable or durable enough to stand up to the critical demands of a construction site, and calls or texts can go unnoticed.
That's why professional construction crews rely on two-way radios for consistent, real-time communication. Construction managers might purchase a fleet of two-way radios outright, which can lead to regret once they realize how much time, effort and money it takes to manage them over time.
Renting two-way radios for construction jobs is a clear choice for the following reasons.
RELATED: The Best 2-Way Radios for Construction
The Right Number of Radios & Accessories
Every construction project is different; one job may require a couple dozen radios while another might need a handful. When you purchase a set of two-way radios, you run the risk of not having enough or having several units sitting idle for months at a time.
Implecho's two-way radio rentals allow you to have exactly what you need on-hand for the duration of your construction project. Need 13 radios, extra batteries, a hard-hat compatible headset, and extra charging stations? Our team can custom-configure your package to meet your exact needs.
One Less Thing to Manage
Construction managers have a lot on their plates, from coordinating subcontractors and permits, to equipment safety and materials procurement. Managing a fleet of radios can feel like an unnecessary burden.
Those who own two-way radios need a place to store unused equipment or purchase more if they don't have enough for a job. They also need to make someone responsible for locating them, setting them up, cleaning each unit and making sure they all work. Someone will also need to secure and manage radio frequency licensing. Two-way radio ownership is simply more labor-intensive.
When renting two-way radios from Implecho, radios come ready to use right out of the box with fully charged batteries, and our radio-rental team will handle all the issues that normally come with ownership, including:
Custom programming and channel assignments
Pre-tested units to ensure proper operation
Flexible configurations with the accessories you need
Radio frequency licensing (can also match existing frequencies)
Easy return labels and heavy-duty cases
Handling of any warranty claims
Personalized virtual assistance
RELATED ARTICLE: Renting vs. Buying Audio Communications Equipment
Reduced Obsolescence Risk
Like most technologies, two-way radio technology continues to advance. Owning a fleet of radios runs the risk of becoming obsolete over time and could require firmware updates. By renting from Implecho, you'll only receive up-to-date technology that's tested and has all the necessary updates.
Operational vs. Capital Expense
Capital expenditures for radios will require a larger cash outlay and could require several layers of internal approvals. It's also difficult to estimate how much radio expense should be considered as part of a construction bid since their cost is spread out over every project. Other aspects of capital expenses include labor costs for managing the radio fleet.
Rental equipment can typically be included as an operational expense and requires a lower investment upfront. You'll know exactly how much is being spent per project because you can quickly get a customized two-way radio quote for each one. Operational expenses may also come with tax benefits, so be sure to check with your accountant. Renting radios on a project basis is a lower-cost option, and when your project is done, you can simply send them back.
Motorola Jobsite Radio Rentals
Motorola Solutions is recognized worldwide as the leading maker of two-way radios, having pioneered the technology. Implecho offers several solutions to enhance your jobsite communication and safety.
Our most popular and practical construction radio models include:
Motorola Solutions XPR 3000 Series
MOTOTRBO™ digital two-way radios are durable, easy to operate, and have a battery life of up to 28 hours. The 3000 Series has an intrinsically-safe option featuring loud, crystal-clear audio and clear display windows to confirm the channel a team member wishes to communicate with.
Motorola Solutions XPR 7000 Series
For added safety, consider the highly durable, intrinsically- safe Motorola XPR 7000 series, a UL-rated system.
View Motorola Solutions' two-way radios
Our Implecho audio communications experts will help you determine the just-right radio solution to fit your needs, and they're here to walk you through any questions. Want to request a two-way radio rental quote for your next construction project? Contact our team today.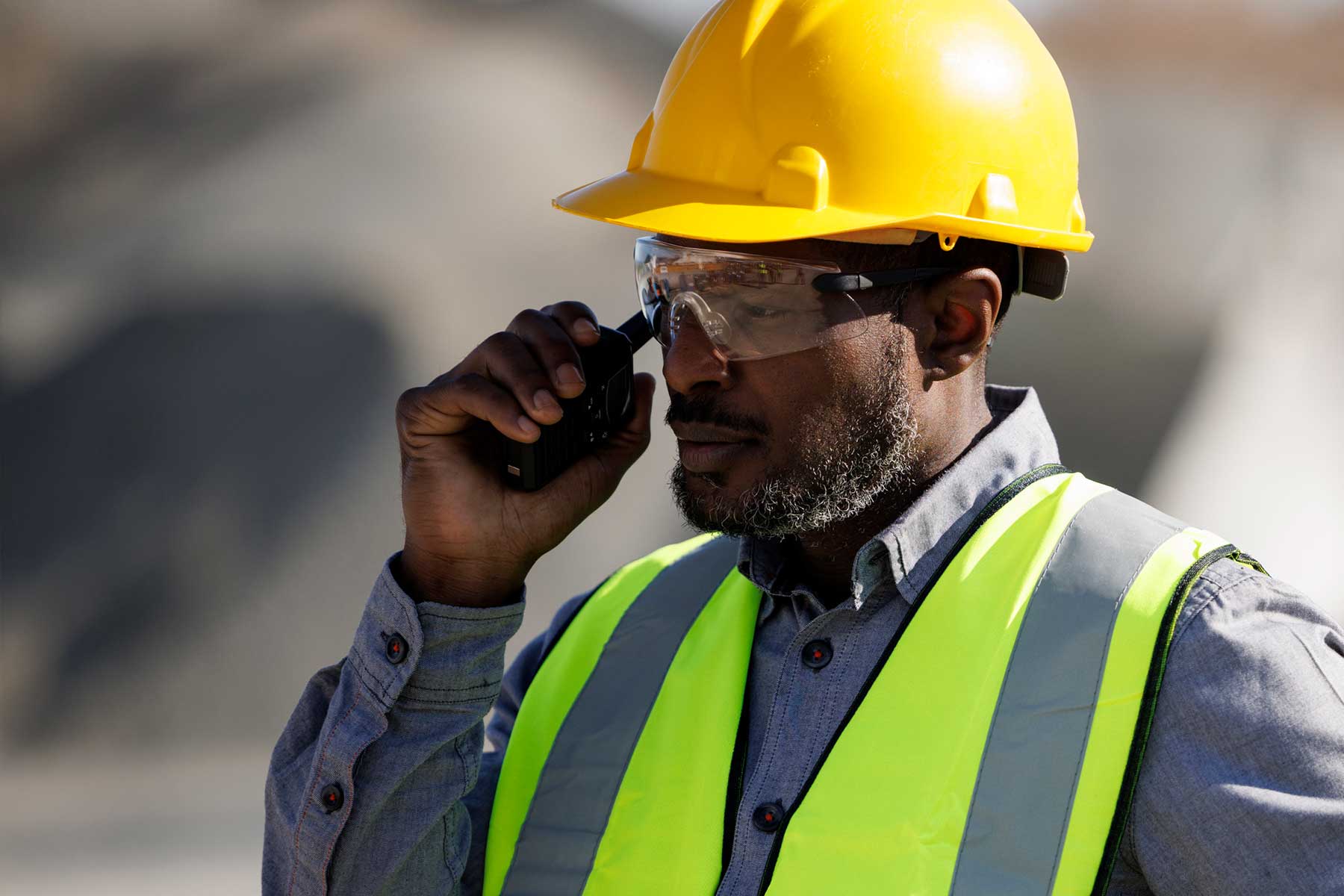 There are many tools used on construction sites, but some might argue that ......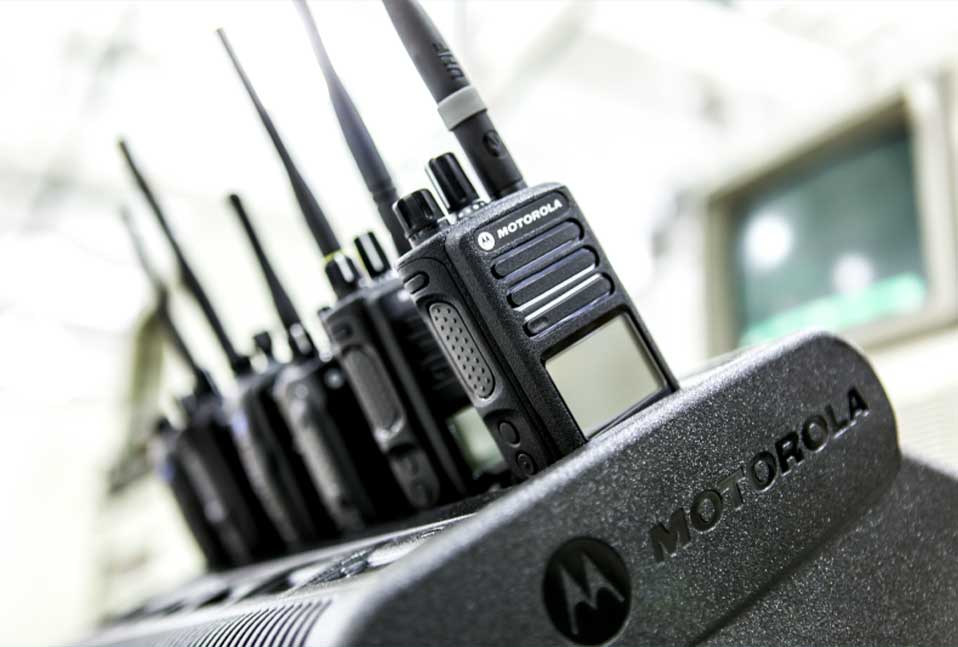 Events both big and small require real-time communication to keep things ......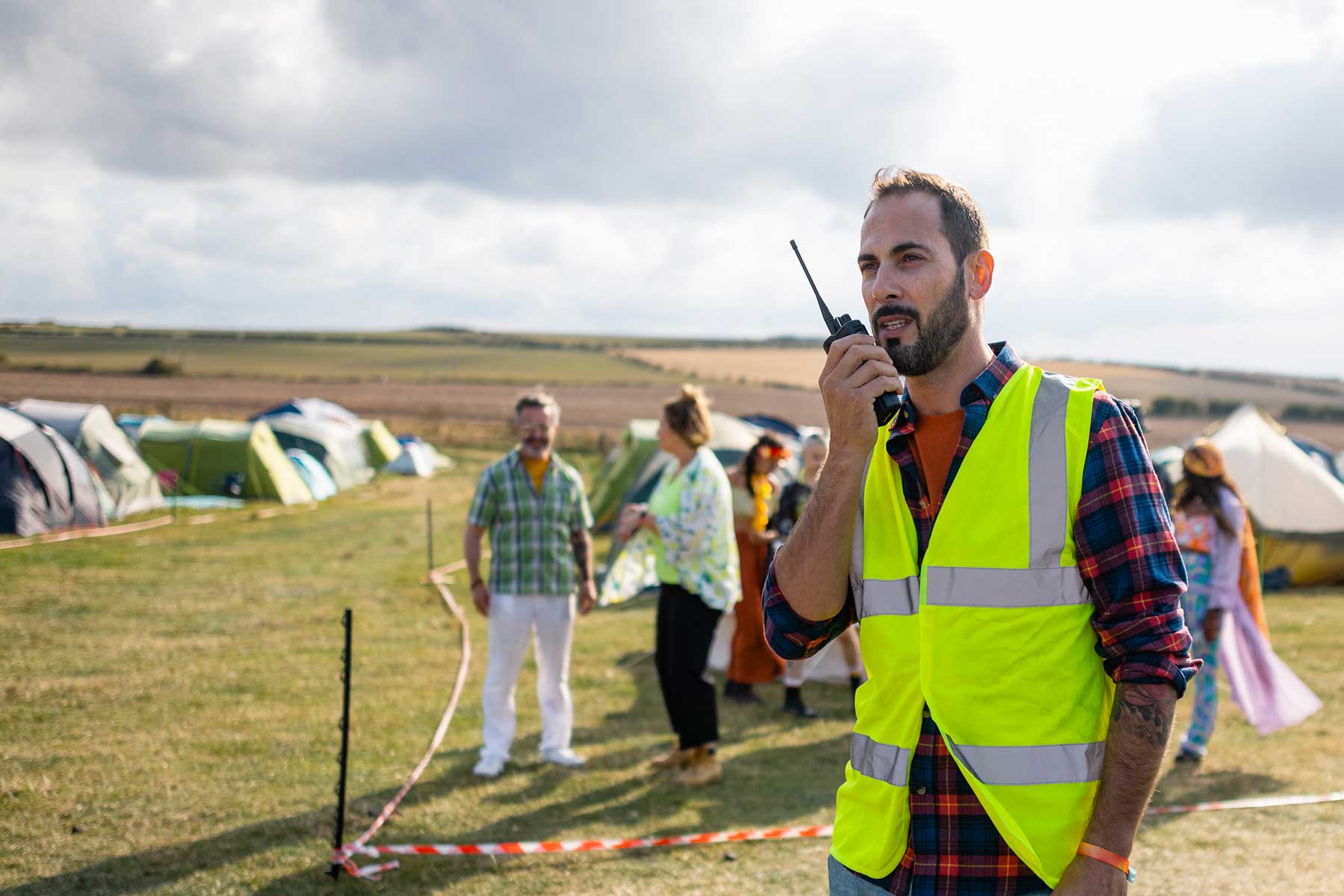 Everyone has a cell phone in their pocket, so why might event planners or ......