Construction Two-Way Radios: Features to Look For
There are many tools used on construction sites, but some might argue that those that enhance safety and improve communication are among the most important.
Two-way radios for construction help facilitate real-time communication and keep crews compliant and connected. There's a lot to consider when choosing the right two-way radio for your situation.
Here are the top construction two-way radio features to look for and how to determine your needs.
Two-Way Radio Range and Coverage
The size of a construction site is one of the first questions an audio communication specialist will ask when determining your radio needs. Some smaller construction sites may only require a handful of radios and span the size of a football field, whereas a road construction crew might need to communicate with someone a mile or more down the road.
Wide expanses will require the use of a repeater to boost signals. At times, our experts recommend LTE 4G radios that use cellular tower signals for citywide coverage, especially if there is interference from buildings, trees or hills. Our specialists can help you determine whether your situation calls for LTE, or outline how many repeaters you need.
Safety Requirements
Is your communication mission-critical? Radio frequencies are much more reliable than cell signals and there isn't any lag time. If you need to guide a crane operator, for example, every split second counts.
Operating radios is easier and safer than using cell phones. Users of radios don't need to look at screens or wrangle them out of their pockets. Radios are clipped on to a user and work with the simple push of a button. Radios also work regardless of whether you're in a rural area, if the power goes out or if a cell tower goes down in adverse weather. That can't be said of cell phones or LTE radios. Radios also allow crew members to call out to multiple people at one time or connect one-to-one.
On occasion, a construction site might call for intrinsically safe (IS) radios that ensure no unintentional sparks. Sites that might require intrinsically safe radios include those with gasses or other combustible materials, including mining operations and power plants.
Radio Equipment Durability
Construction environments have inherent hazards that could damage cheap radios or cell phones. Quality commercial radio equipment is highly durable, able to withstand being dropped onto concrete, falling into puddles or other abuses. Professional construction teams know not to rely on cheap "walkie-talkies" for their crews.
Construction Radio Rental vs. Buying
Investing in a fleet of professional radios for even a small team could cost thousands, and that doesn't include maintenance or the cost to secure and manage licensing to operate on a dedicated frequency. Additional considerations include the need to store them when not in use, adding radios for additional crew members and programming.
Renting two-way radios is a much more flexible and economical option. If you need 17 radios with accessories, you can rent exactly what you need without having to purchase a pre-defined package. Renting radios on a project basis is a lower cost option, and when your project is done, you can simply send them back.
At Implecho, we have a team that handles licensing contracts in-house so you won't need to think about it. That said, if you already have a license, our team can match your frequencies for any radios you rent.
Recommended Construction Radio Accessories
Accessories are generally pretty straightforward. Typically, a microphone with a push-to-talk button is clipped to a user's shoulder and a lightweight receiver is clipped to a belt. Your site may need extra accessories:
In loud areas, like those with heavy machinery, double muff headphones may be used.
The number of repeaters required will depend on your site conditions and how far you need to communicate.
Battery charging units are a given, and our team typically sends along extra batteries based on the average time the units are used each day. If, for example, your crew has multiple shifts and operates 24/7, we'll include additional batteries to ensure round-the-clock operation.
Recommended Construction Two-Way Radios
The following Motorola two-way radio models are our top picks for construction crews:
Motorola Solutions XPR 3000 Series
These MOTOTRBO™ digital two-way radios are among the most durable radios available on the market. You'll get loud, clear audio and battery life up to 28 hours, and work crews will find it intuitive and unobtrusive. They also appreciate the screen that clearly displays which channel and team they're connecting with.
Motorola XPR 7000 Series
Like the 3000 series, the Motorola XPR 7000 series is highly durable and has the added benefit of being UL-rated.
CrewPlex®
Some crews, like those operating cranes or driving dump trucks, need hands-free communication for safety reasons. CrewPlex is an ideal solution that can integrate with Motorola Solutions radios. It is fully duplex, meaning multiple people can speak in real-time without voice triggering or having to push a button.
How to Rent Construction Two-Way Radios
Our team of construction radio experts work closely with equipment and tool managers, site administrators and project managers to help them determine their exact needs. We'll ask questions about your project's duration, the size of your crew, special accessory needs, your budget and will even review your construction site map to ensure you have the coverage you need.
Contact us today to see why construction teams both big and small rely on Implecho for Motorola Solutions two-way radios and no-fail communication.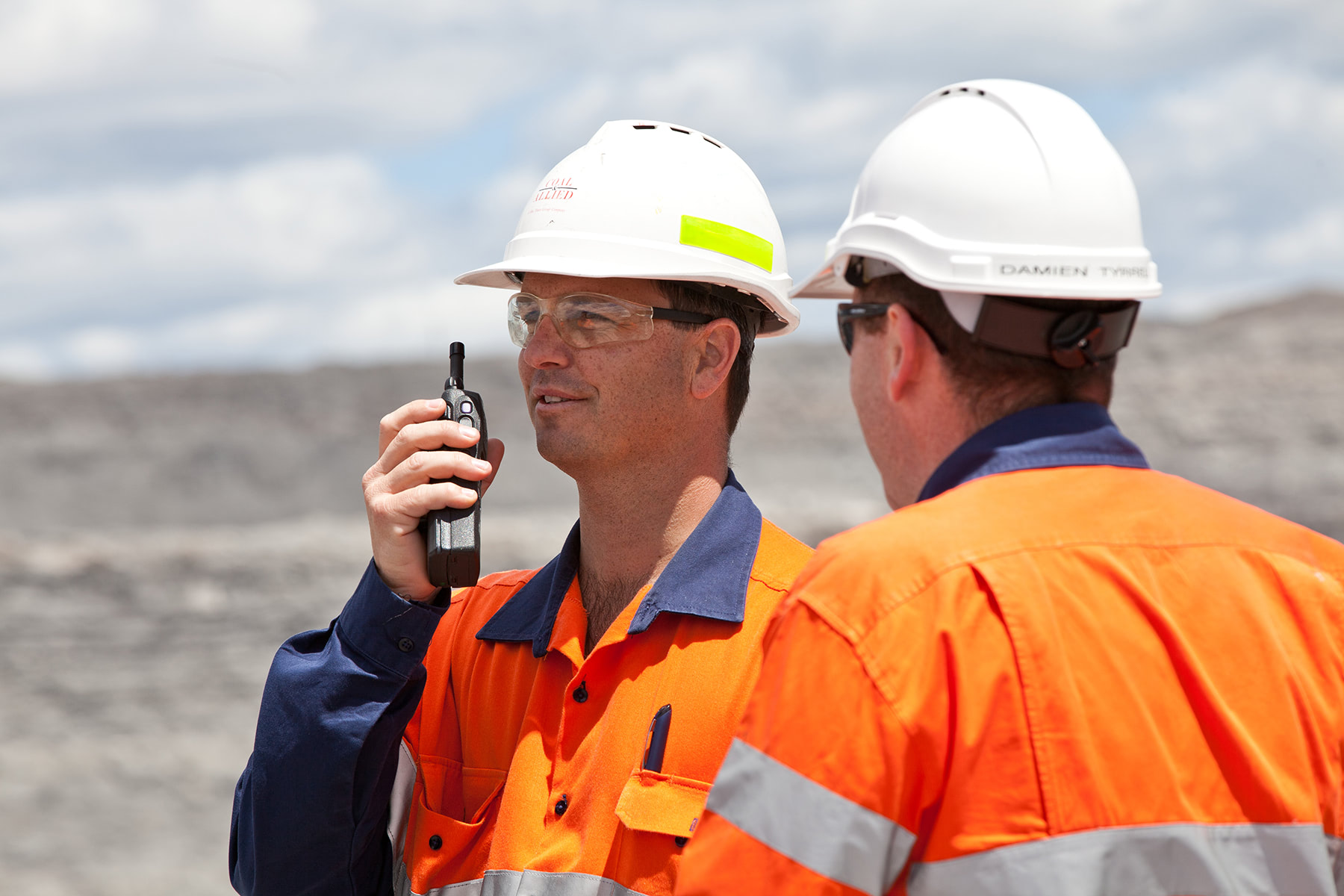 Commercial construction jobsites can span several acres, making communication ......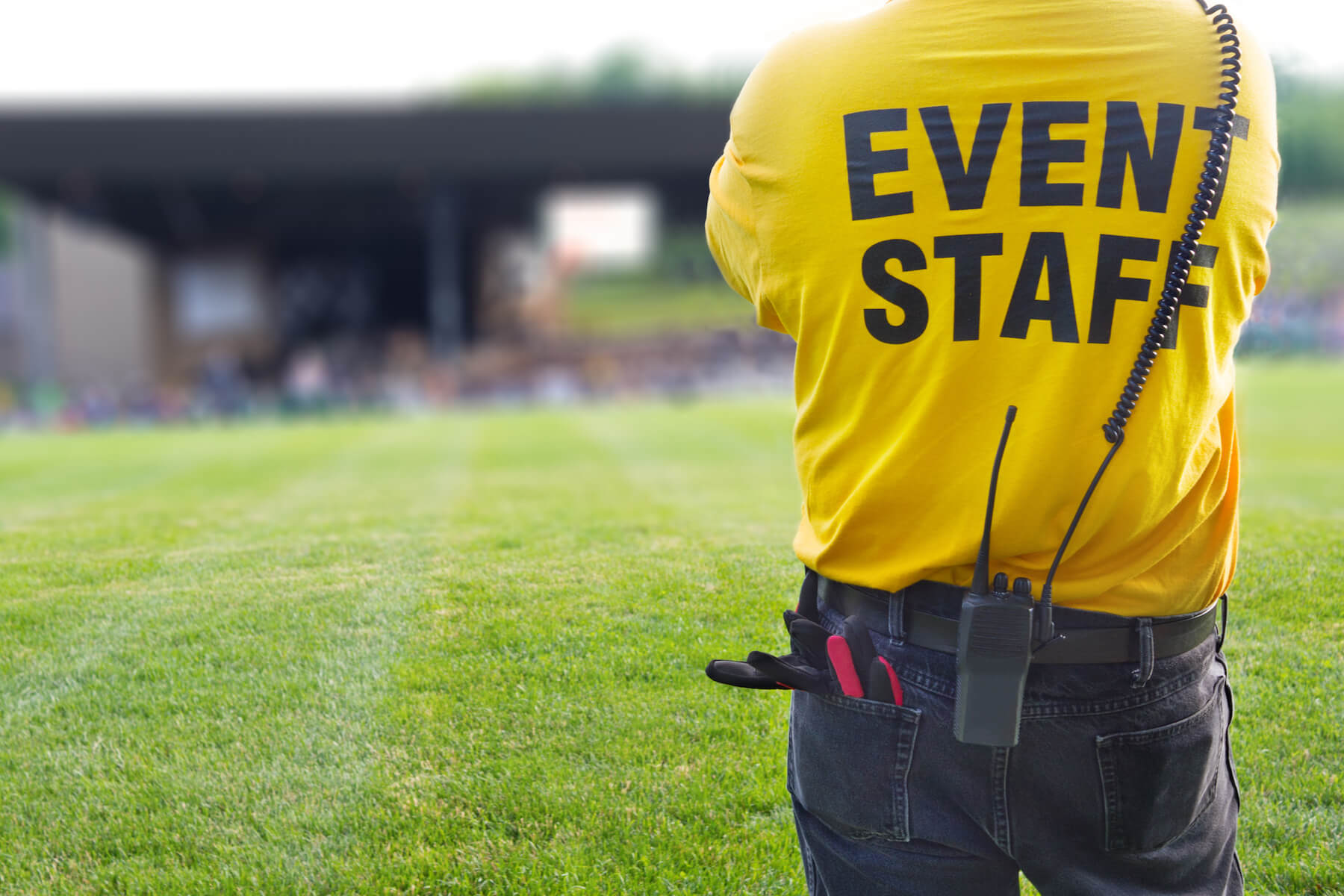 All great events have one thing in common: a lot of people work behind the ......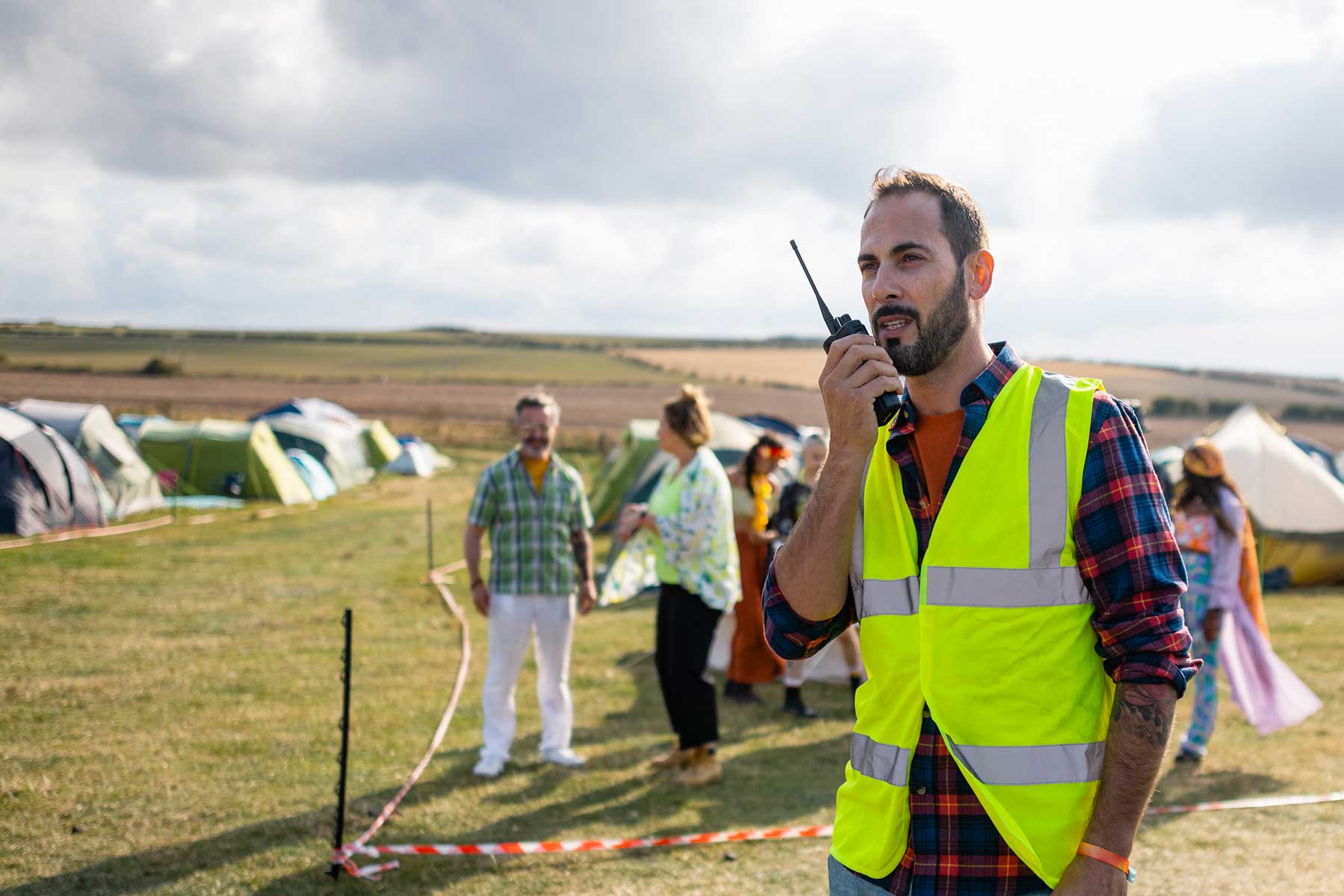 Everyone has a cell phone in their pocket, so why might event planners or ......