10 Reasons Two-Way Radios for Events Are Better Than Cell Phones
Everyone has a cell phone in their pocket, so why might event planners or logistics teams need or want to use two-way radios for events?
Staying in touch with your team is critical to the success and smooth operation of your event. Here are 10 reasons why two-way radio rentals, sometimes called event walkie-talkies, outperform cell phones.
RELATED ARTICLE: Tips for Choosing Two-Way Event Radios
1. Real-Time Communication
Events can be loud, making it easy to miss an important phone call or text. Even a 30-second lag in response times could result in safety concerns or poor attendee experiences. Two-way radios feature multiple channels for different teams and headset or surveillance microphones so team members can hear messages immediately and respond quickly.
2. Communicate One-to-One or With a Group
Cell phones might work fine when talking to an individual, but you'll be hard pressed to quickly get the attention of your entire security or medical team in an emergency. Even group texts run the risk of missing an important team member. Two-way radios make it possible to easily communicate with an individual, a specific team or your entire staff, and they won't need to import every person's contact information into their phones.
3. Reliable Connections
Is your event in a remote area? Or maybe there are thousands of attendees using cellular voice and data at the same time, taxing cellular networks. Cell phone coverage can be unreliable when the stakes are high. Because two-way radios operate on a separate system, they're not prone to network outages; they have reliable signals on dedicated frequencies.
RELATED: Event Audio Communications Planning Guide
4. Reliable Audio
Not only do event staff need to be able to get through to their desired team members, they also need to hear them. Two-way radios for events are considered mission-critical communications and deliver high-quality audio with noise-canceling technology, practically eliminating background noise. Your staff won't need to scream to be heard or constantly ask others to repeat themselves.
5. Durable Systems
Mishaps are a given in fast-paced environments like events, and it doesn't take much to drop a cell phone, resulting in costly damage. When event planners require staff to use their personal devices, it may also pose a liability risk. Two-way radios are built to be tough, able to withstand drops, dust, inclement weather and a host of other environmental factors.
6. Longer Battery Life
With continuous use, batteries on cell phones can quickly go dead, and event staff who are constantly on the go can't be tethered to an outlet. Two-way radios have exceptional battery life, lasting twice as long as cell phones, and rechargeable batteries can quickly be swapped out when needed.
7. Fewer Distractions
It's all too easy for apps, social media or other cell phone features to distract team members from the task at hand. Two-way radios can grab someone's attention quickly and serve a single purpose. Two-way radios are also less distracting to those around you; earbuds and microphones allow for discreet communication.
RELATED ARTICLE: Improve Trade Show Logistics With Two-Way Radios
8. Network Security
Do you have high-profile guests, artists or speakers and need to keep back-stage communication secure? Two-way radios offer superior security because they operate using a closed network, unlike cell phones which use a public network.
9. Easy to Use
Even tech-challenged individuals will find the one-touch operation of two-way radios to be intuitive and user-friendly. The simple push of a button allows users to speak to their intended recipient(s), and channel displays can show exactly who they're trying to reach.
10. Cost Effective
Two-way radio rentals are one of the most cost-effective audio communication solutions available. Renting has many advantages over purchasing equipment, including the ability to get exactly what you need every time. You're also assured that the equipment is up-to-date and in working order. With the help of our Implecho audio experts, your radios can be pre-programmed so they're ready to go.
Need more help with planning your event's audio communication needs, contact our experts who'll help walk you through the next steps.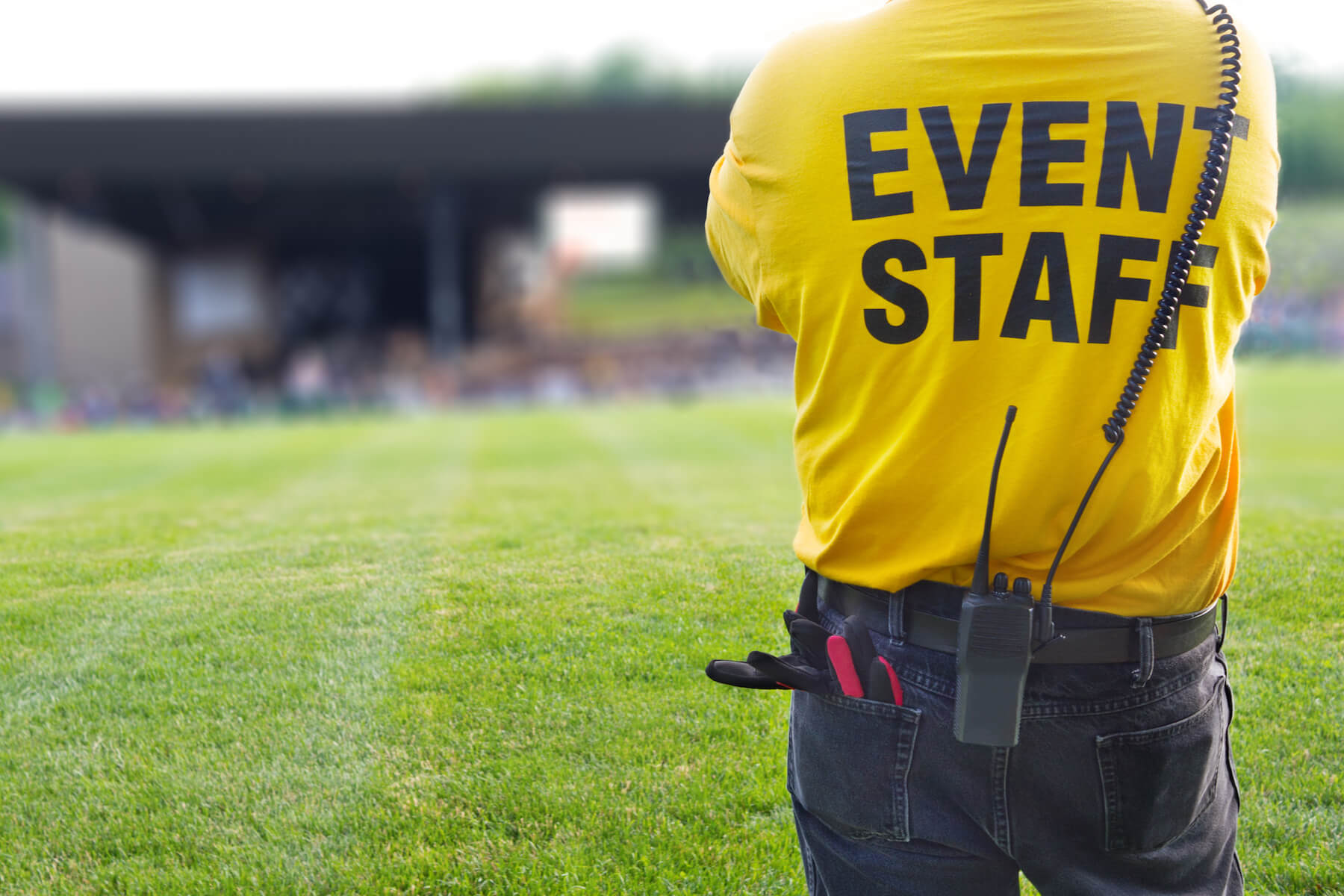 All great events have one thing in common: a lot of people work behind the ......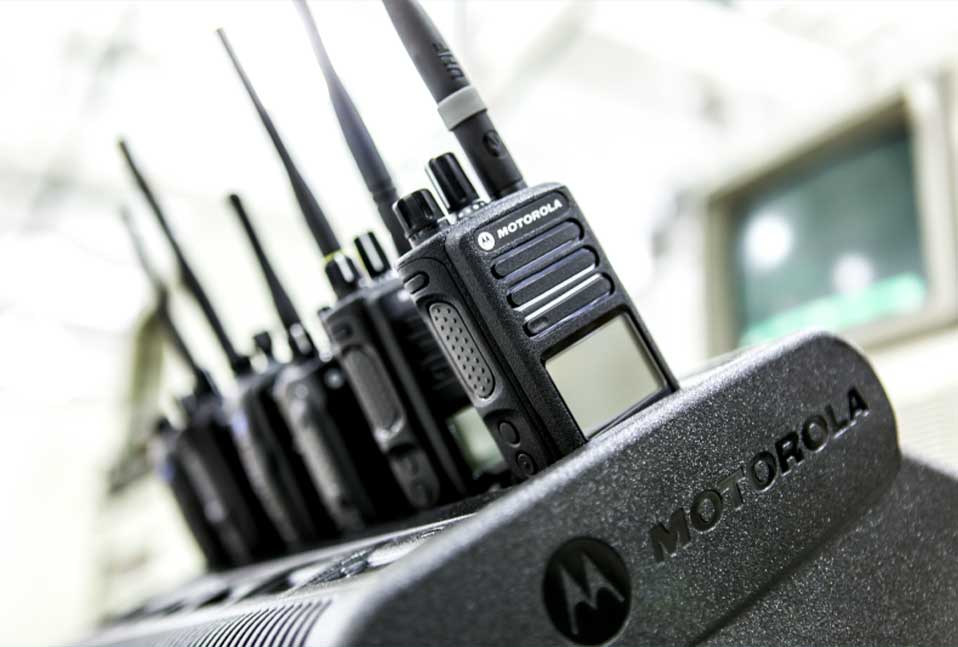 Events both big and small require real-time communication to keep things ......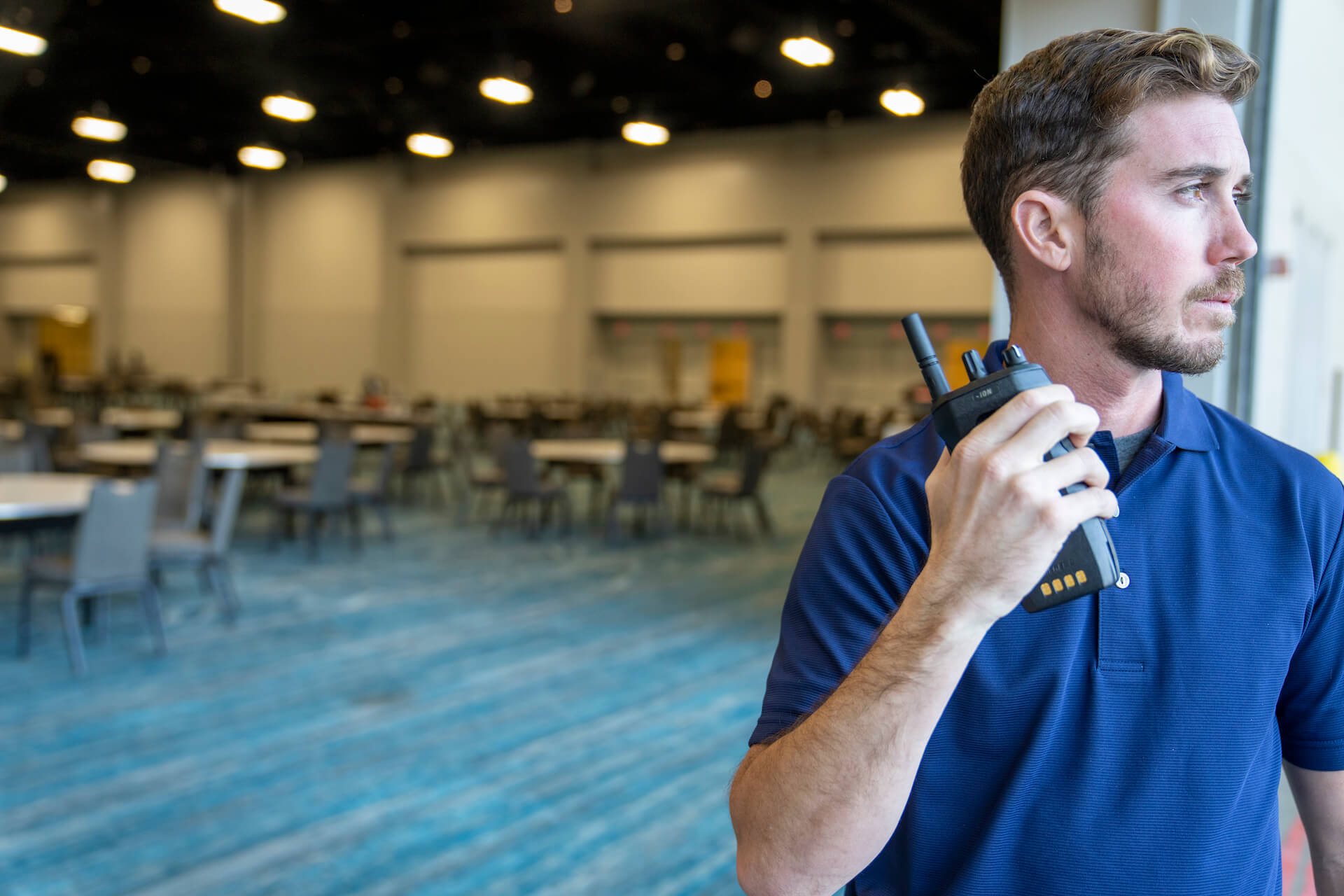 Trade show and convention organizers are tasked with securing venues, speakers, ......