Improve Trade Show Logistics With Two-Way Radio Equipment Rental
Trade show and convention organizers are tasked with securing venues, speakers, food, sponsors, exhibitors, entertainment and more. Keeping it all straight requires a keen attention to detail and a responsive team.
Even with the best-laid plans, however, trade show logistics can become a major problem without the ability to quickly and easily communicate with event team members. Two-way radio equipment rental is an ideal solution to ensure real-time communication and help the following aspects of your event run like a well-oiled machine.
VIEW OUR MOTOROLA SOLUTIONS TWO-WAY EVENT RADIOS
Trade Show Logistics
One of the most important trade show responsibilities is coordinating dozens of vendors and exhibitor booths. It can feel like herding cats when they start showing up and need to be directed to their designated spaces. When multiple exhibitors vie for your attention with last-minute requests or issues, the pressure mounts. Does any of this sound familiar?
"I need an extra table."
"The Wi-Fi or electrical outlet isn't working."
"Another vendor is crossing over into my booth space."
When equipped with two-way radios, staff and volunteers can quickly communicate with setup crews to address issues. You can also gain real-time access to security and medical personnel. Be sure to add extra radios for key venue employees, such as your main contact and maintenance workers.
Arrange to have radios through tear-down so crews can work efficiently. Event crews are exhausted after several days of fielding questions and making sure things run smoothly, and the last thing you want is for the tear-down process to take longer than it should because of poor communication.
Trade Show Programming
Conventions often feature industry speakers, entertainment or sponsor events. Coordinate easily with stage crews, A/V technicians, caterers and behind-the-scenes staff with two-way radios. Look for systems with noise-canceling features to ensure everyone can hear clearly and so that attendees aren't distracted by someone shouting into their radio.
In addition to two-way radios, consider renting tour guide headsets for your trade show. Don't let the name fool you, though; these versatile systems are used for much more than tours. They're an ideal solution to present to multiple audiences at once in the same room. They're also widely used for hands-free product demonstrations at a booth or for individuals requiring language interpretation or assistive listening.
Implecho rents several types of tour guide systems in addition to Motorola Solutions two-way radios, so you won't need to work with multiple providers to meet all your audio communication needs. We even offer on-site technical support to handle setup, distribution, equipment cleaning and everything in between.
Explore All Our Event Applications & Audio Communication Solutions
Tips for Renting Two-Way Radios for Trade Shows
Expo halls can be expansive, loud and filled with obstructions. These factors can make communication a challenge and could inhibit two-way radio signals. If there are a lot of walls and obstructions, it may be best to use a radio system with a repeater, whereas open areas are usually more conducive to radio-to-radio digital signals. There are dual-signal radios, TLK cellular radios and repeater systems available that can serve multiple scenarios, so talk with your audio communications consultant to determine which is best.
Also consider the size of your event crew in identifying how many radios you'll need, and how many channels should be programmed for various staff. Small crews might be able to get by with a 2-channel radio system, but larger teams will probably want a 16-channel system to avoid too much cross-talk. An advantage of working with the team at Implecho is that you can rent the exact number of radios you need and have them pre-program the channels so they're ready to go when you are.
Another consideration is accessories. How many repeaters, headsets, microphones, chargers and accessories will you need? Our audio experts can help you pinpoint exactly what you need for each team to ensure everyone can hear and communicate with ease. We can also talk you through whether an on-site technician makes sense and what's involved.
Putting on a trade show is a major undertaking. Our reliable team of audio communication experts can help ensure that your two-way radio rentals are the least of your worries. Contact Implecho to help you determine the best solution, including recommendations on demo headsets, assistive listening devices, on-site services and other audio communication needs.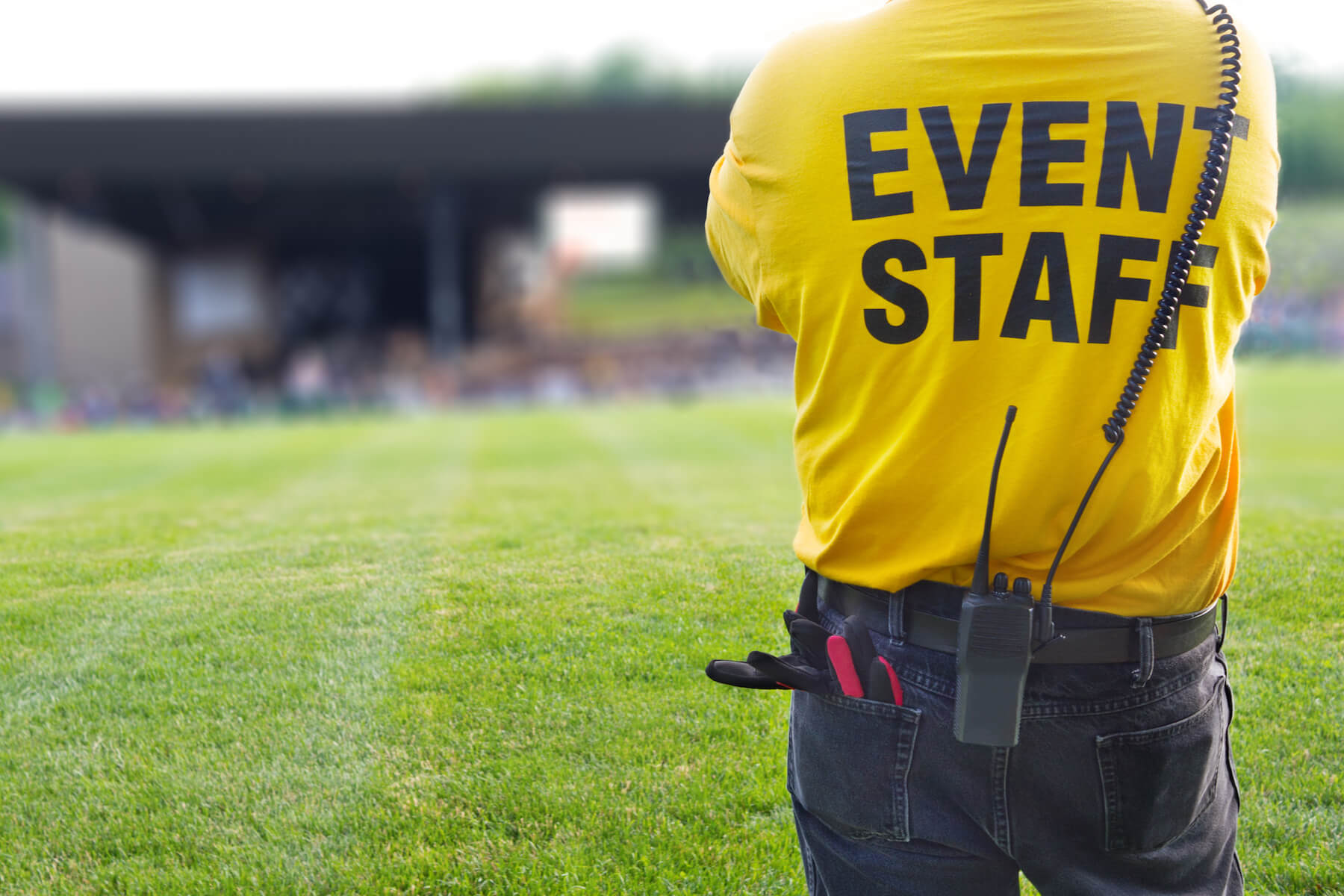 All great events have one thing in common: a lot of people work behind the ......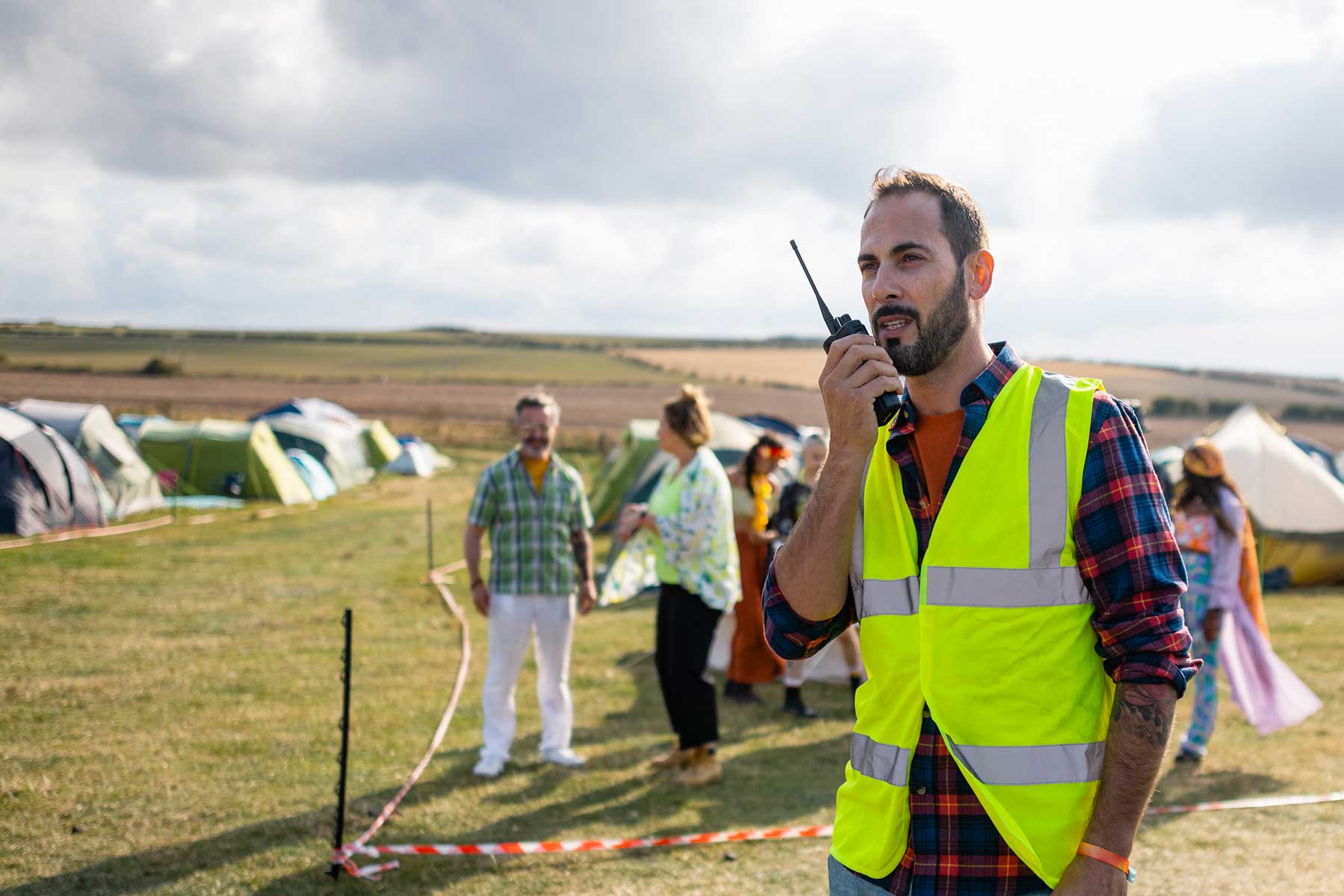 Everyone has a cell phone in their pocket, so why might event planners or ......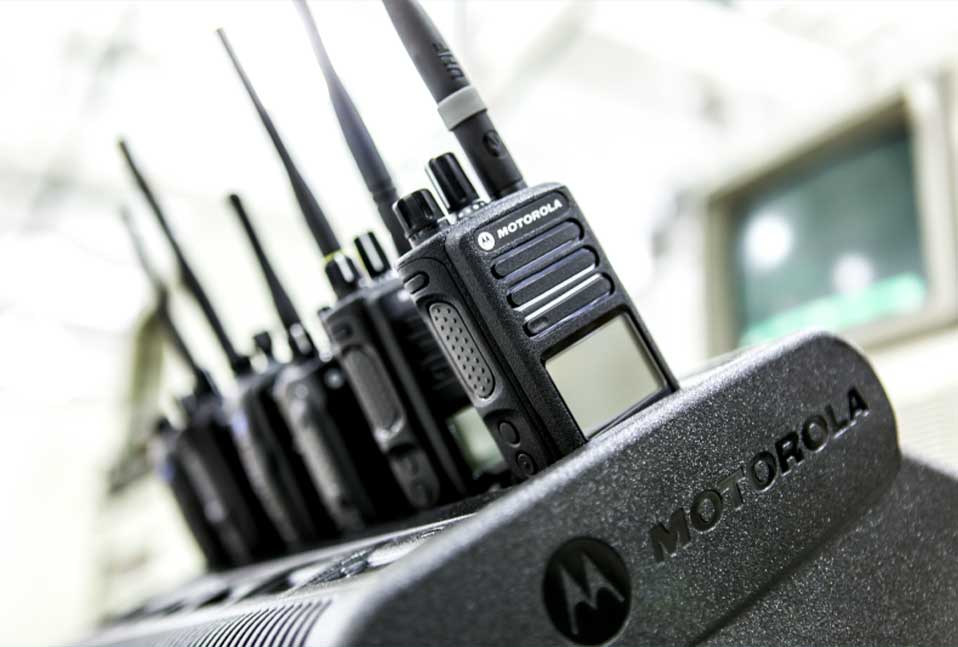 Events both big and small require real-time communication to keep things ......