The Top 5 Uses for a Tour Guide Communication System
Tour guide systems are used for tours, right? Yes, that's true…but there's more to these versatile systems. For example, we've helped many guest relations managers and facility teams think outside the box when communicating with their audiences. In fact, companies of all types and sizes can benefit from an audio communication solution.
Typically, a tour guide system consists of a microphone, transmitter, receivers and accessories like headsets, charge bases and a protective carrying case. When working with Implecho, an audio communications specialist will help you choose from several types of tour guide systems, and customize the configuration to target your specific needs. In other words, if you only need a system for 15 people, you won't be forced to rent a preset "package" of 20 headsets.
We can also help you maximize your system so that it can be used for multiple functions in your regular course of business, including the following examples.
1. Customer & Prospect Tours
Make a good impression on those touring your facility, whether a customer, prospect or potential recruit. High-quality tour guide headsets are ideal for factory tours where excessive noise and physical distance from the guide makes it difficult to hear. When tour groups are frustrated or confused, they aren't likely to take action. Many organizations use a tour guide communication system to make sure their message gets through. One solution ideal for these environments is the intuitive ListenTALK two-way communications system with its premium audio quality and options to encourage collaboration.
RELATED: Facility Tour Grading Tool
2. Lean & Continuous Improvement/Kaizen Events
There's no room for inefficient communication during a Lean or continuous improvement event. These daylong workshops take place in large meeting rooms where participants map out processes and value streams. Rather than having to shout across a room, the event facilitator can leverage a wireless tour guide system like the Sennheiser 2020 to communicate easily and clearly with participants. They can also lead the group on a tour of the shop floor to review processes in action, identify areas of improvement and communicate as a team in real time.
3. Employee Training
Loud or otherwise acoustically challenging environments create a number of issues, especially when training groups of employees. When teaching how to operate machinery or potentially dangerous equipment, it's critical that those being trained hear every word. A tour guide system helps employees focus on the information being shared and eliminates distractions and background noise. It can also serve as an assistive listening device for the hard-of-hearing and those requiring language interpretation.
4. Daily Walkthroughs
One-way and two-way tour guide communication systems are ideal for conducting daily workplace walkthroughs and safety inspections. Both efficiency and engagement improve when adding audio, especially in loud manufacturing or distribution facility walkthroughs where inspectors and facility managers need to be able to "hear themselves think" as they review safety measures.
Tour guide headsets can be configured to fit over hard hats and outfitted with Noise Reduction Rating (NRR) earbuds or ear muffs. In cases of high-noise environments, it may be necessary to combine hearing protection devices to achieve OSHA requirements.
5. Trade Shows & VIP Tours
Best-in-class organizations maximize the ROI of their trade show and other event investments by using tour guide communication systems to create an attractive show-and-tell format.
Anyone who's attended a show knows that it's difficult to overcome ambient noise and share their message effectively on the show flow despite the loud environment. With the right tour guide solution, though, presentations are not only easy to hear, but because the systems are portable, presenters can move about freely while speaking. Equipment is delivered on time, fully charged for extended battery life, and tested and sanitized so event organizers can hit the ground running and focus on their guests.
To see how it's done, take a look at how Implecho tour guide solutions were used for the multi-site plant tour component at the IndustryWeek Manufacturing & Technology Conference and Expo. Several plant tour hosts were provided with tour equipment, including the TGS-900 tour guide system, to run multiple VIP guided tours throughout the day.
Rely on Implecho for Tour Guide Solutions
Implecho, formerly TourGuide Solutions, has an attentive team of audio communication experts who do more than provide industry-leading equipment; we take a consultative approach to exploring your needs and guiding you to the right solution. For industry events and special tours, we can also provide an all-inclusive on-site technician to handle everything from unboxing and setup to assisting guests and more.
Some of the most highly respected companies in the world have relied on our guidance and solutions, and so can you – no matter your size or industry. Our clients include Toyota, Nestle, Coca-Cola, Kellogg's, Whirlpool, John Deere and P&G, to name a few. Systems are available to rent or purchase, and our easy demo kits allow you to try a system ahead of time to ensure it's exactly what you need.
Experience the Implecho difference. Contact our team today to get started.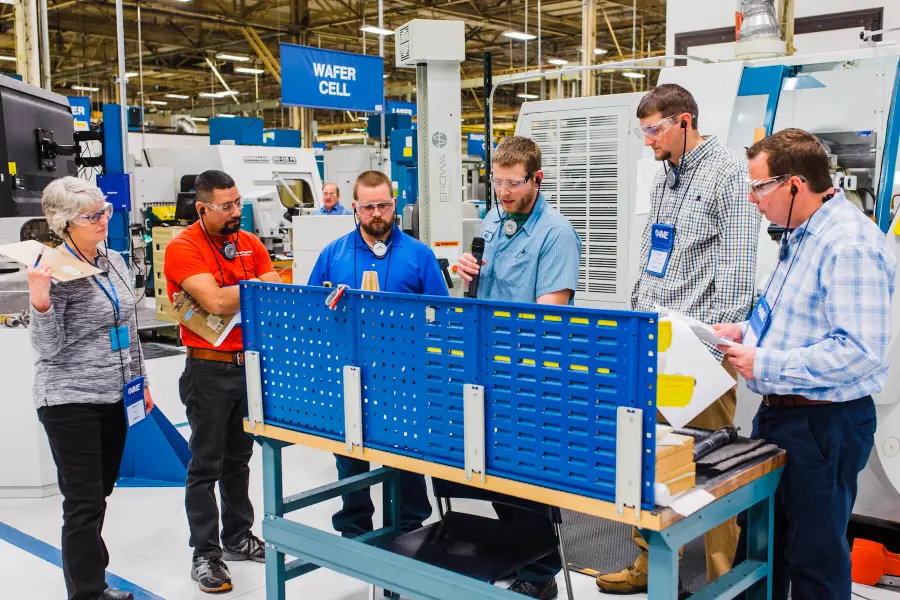 Creating an effective tour experience for your organization and guests requires ......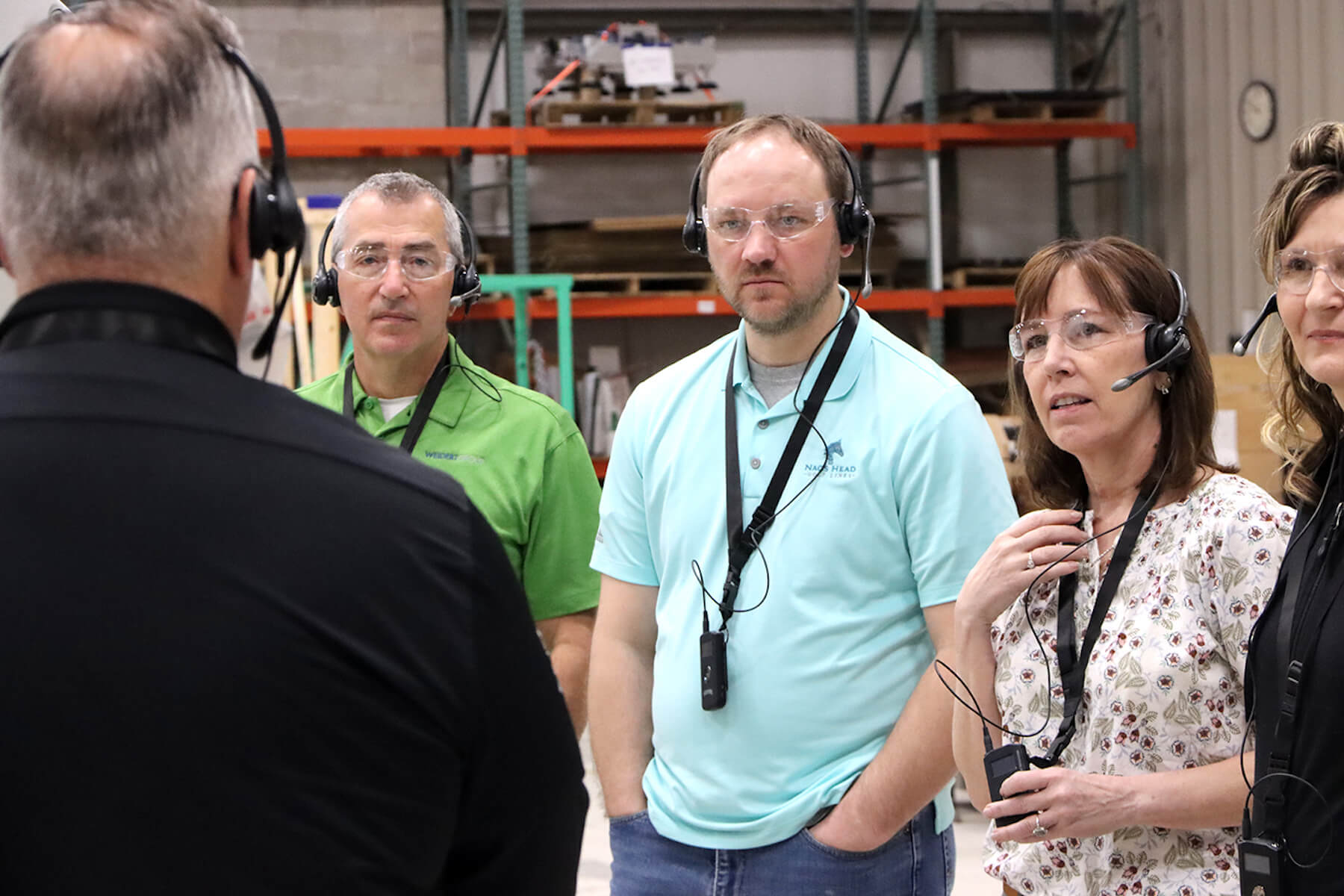 A factory floor can be loud, sometimes exceeding 90 decibels – that's about as ......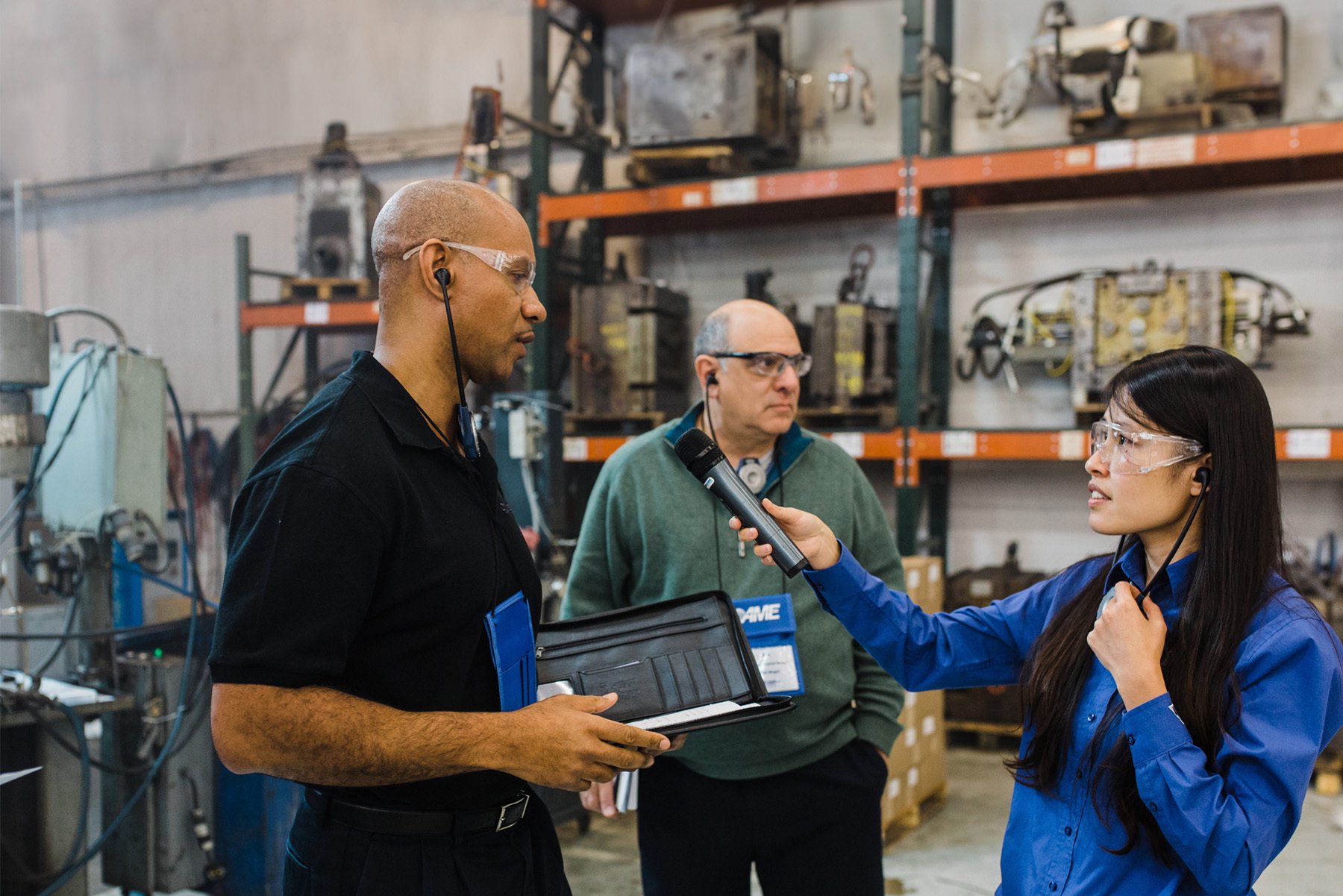 There are a lot of competing tour guide headsets available on the market, each ......