Tips for Choosing & Renting the Best Two-Way Radios for Events
All great events have one thing in common: a lot of people work behind the scenes to pull them off without a hitch. To do that, everyone needs to be on the same page and stay in constant, clear communication.
The best way to maintain reliable, real-time connections with event staff and volunteers is with two-way radios, sometimes referred to as event walkie talkies. But how do you choose the best two-way radios for events? And what features should you look for?
Indoor vs. Outdoor Events
Does your radio signal need to penetrate through thick walls and multiple floors or broadcast across a football field or festival grounds? Some systems do a good job of passing through indoor walls and structural barriers, making a two-way radio system with a repeater a better choice. A radio-to-radio signal is typically better for an outdoor festival or sporting event, however.
We typically recommend a digital radio system like the Motorola Solutions MOTOTRBO or the easy push-to-talk CP200dTM featuring a sleek look. Work closely with one of our two-way radio consultants to pinpoint your needs and determine which system is best for your situation.
VIEW OUR MOTOROLA SOLUTIONS TWO-WAY EVENT RADIOS
Noise Levels
The decibel level at an indoor rock concert will vary significantly from a film set or expo hall. In either scenario, a two-way radio with noise-canceling technology helps ensure your message gets through loud and clear, and that your voice isn't drowned out by ambient noise. Accessories play a big role in helping others hear as well, including the right speaker microphones, headsets and earbuds. For excessively loud environments, you may need headphones with earmuffs, or you may prefer surveillance earpieces when looking for a discreet solution for security personnel.
All of Implecho's Motorola Solutions offer noise-canceling features and can be equipped with the right accessories. An Implecho specialist can help you customize your configurations to ensure the right combination of radios and accessories for individual users rather than just settling for a one-size-fits-all package.
Radio Channel Capabilities
It's frustrating to talk over each other on the radio or, worse, wait for someone to finish so you can communicate an urgent need or emergency. The larger the event, the more team channels you will likely need on your two-way radios.
Commercial two-way radios are generally available with a range of options, from two to 16 channels, and can include an "all call" feature to broadcast emergency needs to all channels quickly. Some examples of channel assignments might include the following teams:
Security
Medical teams
Programming
Production
Stage crews
Logistics and setup
Vendor coordinators
Amusement ride operators
Volunteers
Cleanup crew
It's better to choose a two-way radio that includes back-up channels. Inevitably, situations arise where you wish you had more.
RELATED: Event Audio Communications Planning Guide
Environmental Factors
Outdoor events often require a rugged two-way radio solution. Using two way radios instead of cellphones is a smart choice due to potentially damaging environmental factors. Radios perform better through weather, drops, and issues with cellular coverage. In particular, festivals, concerts, fairs and other events with large numbers of people commonly have problems with over-taxed cellular towers that can significantly interfere with coverage.
Two-Way Radio Rental vs. Buying
It usually doesn't make sense to purchase two-way radios for events, only to have them sit idle most of the time. Even if you attend multiple events throughout the year, you'll likely have different numbers of staff or change venues, requiring varying equipment needs.
Renting two-way radios offers the greatest flexibility and reliability. Rental equipment shows up at your door, ready to go when you need it – you don't have to worry about digging it out of storage, cleaning, repairs, replacing missing parts, charging the batteries or equipment setup. Unlike purchasing equipment, you can be assured your rental system is up-to-date with ever-changing technology and doesn't become obsolete.
A solutions provider like Implecho will make sure your system is ready to go right out of the box. When inquiring about radio rental options, make sure you get answers to the following questions:
Can I customize the exact number of radios and accessories I need?
Can you recommend whether I need digital or analog?
Can channels be pre-programmed to my needs?
Are they DMR and FCC compliant?
Will batteries be fully charged?
Can I get extra batteries and chargers?
How quickly can I get the equipment?
Do you provide consultation and training?
There are many more considerations, so be sure to reach out to our team to talk through your specific needs.
Implecho specializes in two-way radio rentals for events and can get them to you quickly anywhere in the United States. We feature a wide range of Motorola Solutions, the best two-way radios on the market. Contact our team today to start the conversation.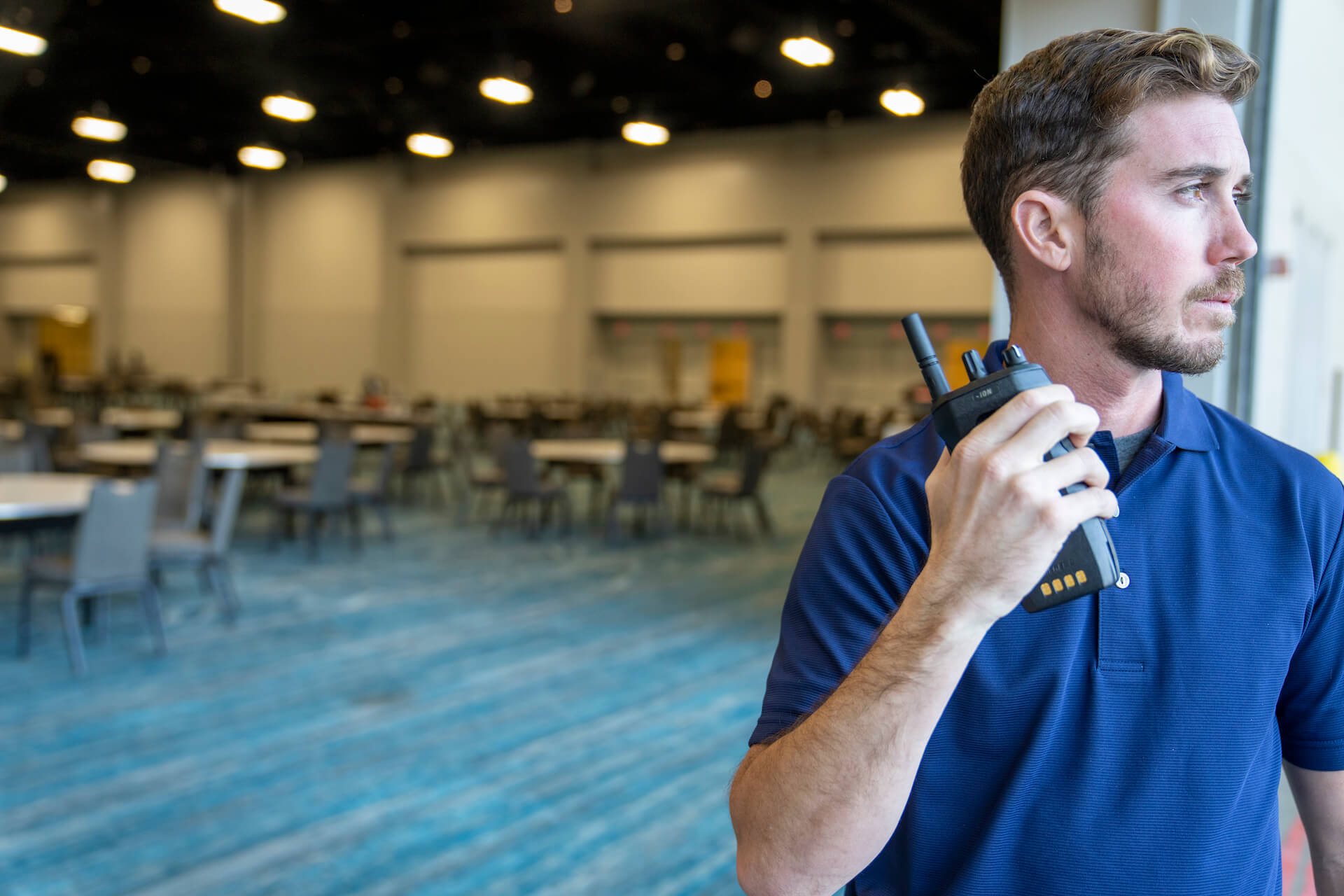 Trade show and convention organizers are tasked with securing venues, speakers, ......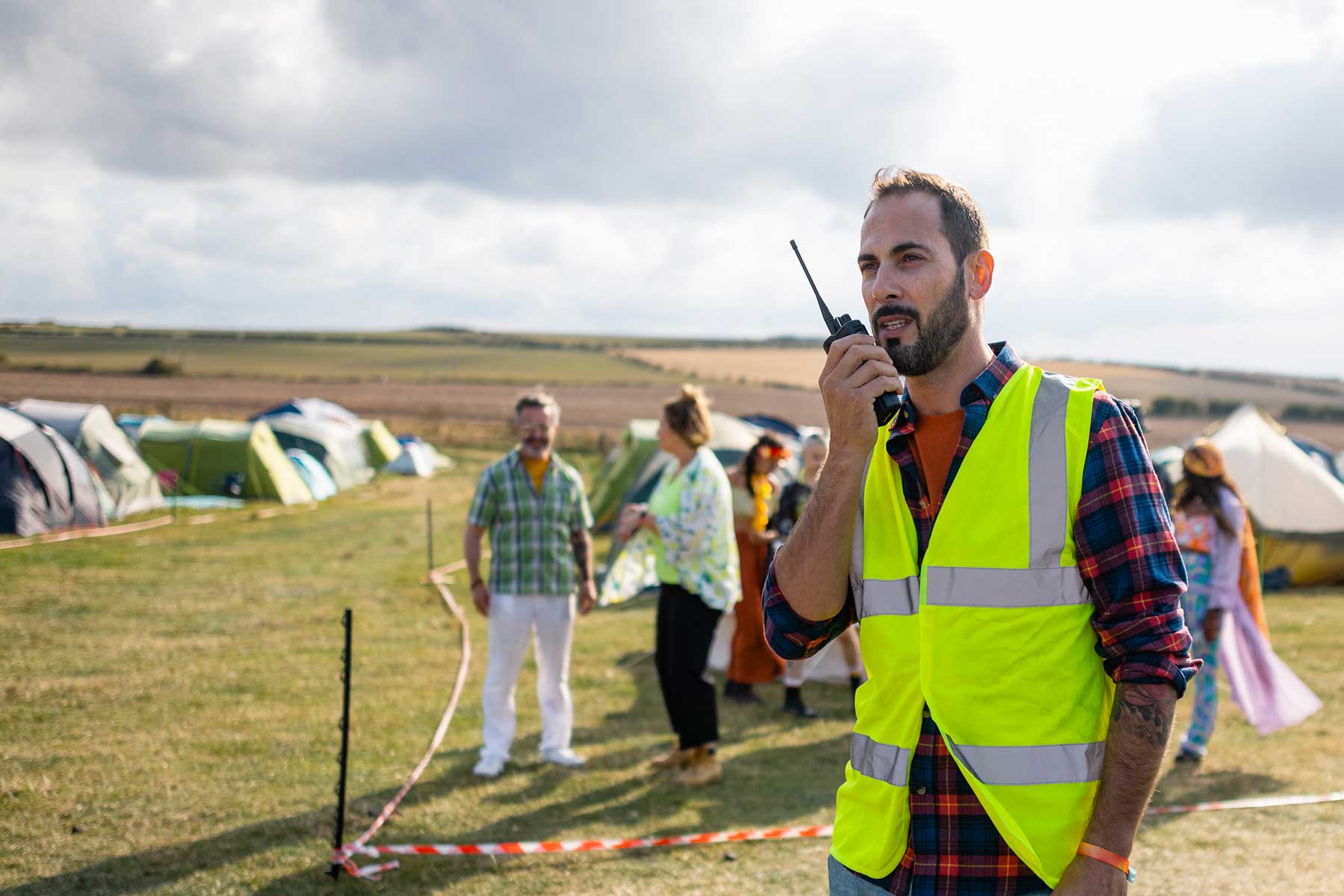 Everyone has a cell phone in their pocket, so why might event planners or ......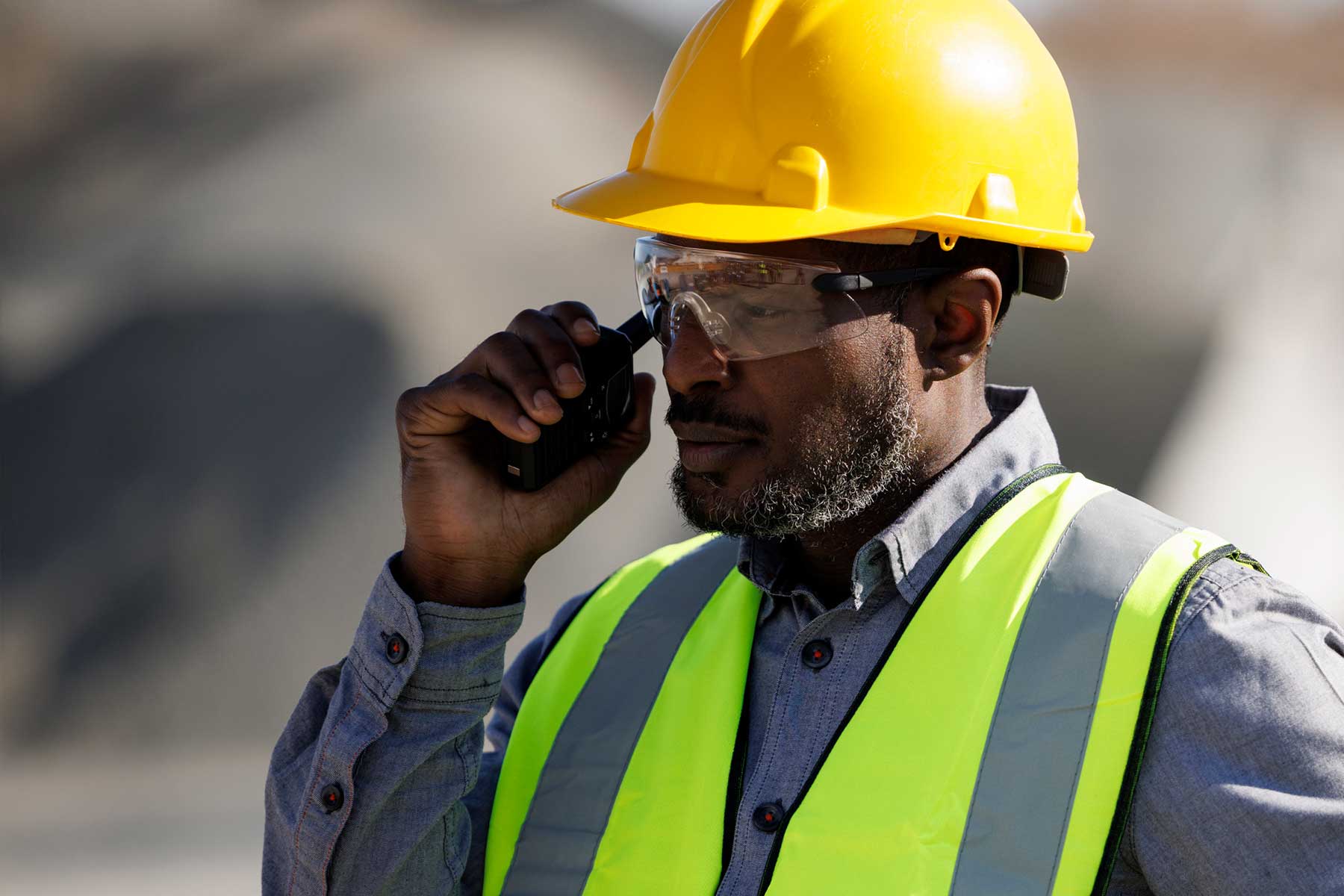 There are many tools used on construction sites, but some might argue that ......