How Factory Training Headsets Improve Training & Employee Retention
Leaders in manufacturing, warehouse and distribution have major concerns about keeping employees and skilled labor on their payrolls. That's according to a recent study by the Manufacturing Institute's Center for Manufacturing Research.
Enjoying the work they do (83%) and job security (79%) were listed as the top reasons employees stay with an employer. Employee confidence ties closely to their enjoyment and job security, and one of the best ways to build confidence is with a robust training program.
In fact, about two-thirds of employees under age 25 said that training opportunities were important to them. Proper onboarding and training is critical for recruitment and retention, yet it comes with challenges due to loud noises, distractions, language barriers and more.
Top-quality audio communication devices are the ideal way to show your employees that you'll do whatever it takes to set them up for success. Differentiate your company's training program by offering easy-to-use factory training headsets to address the following challenges.
Safety Compliance
A new employee can't simply jump on a forklift or operate a milling machine; there are strict guidelines and protocols that need to be followed. The Occupational Health and Safety Administration (OSHA) mandates that manufacturing safety programs be put in place. Examples include regulations for machine guarding, lockout/tagout, personal protective equipment (PPE) and operating equipment.
Investing in training is one of the best ways to ensure employee safety and demonstrate a commitment to a company's core values. Using factory training headsets gives employees the ability to hear ‌detailed instructions and remove distractions.
Noise Reduction
Factory floors can be loud. OSHA requires that facilities implement a hearing conservation program if their workers are exposed to average noise levels of 85 dB or higher over an 8-hour shift. The higher the decibel level, the shorter the duration should be.
Training headsets can be configured with noise-reduction rating (NRR) headphones, ear buds or ear muffs to bring noise down to an acceptable level. Professional headsets also feature the ability to adjust a device's menu settings and microphone to attenuate the sound based on the environment. Low-grade headsets typically don't have these options and can also introduce static and frustrate employees by making it even more difficult to hear clearly.
RELATED: Types of NRR-Compliant Headsets for Factories
Assistive Listening & Language Interpretation
About 15% of the U.S. adult population has some form of hearing loss. The Americans with Disabilities Act (ADA) requires employers to provide reasonable accommodations to employees with disabilities. Look for training headsets that are ADA-compliant to encourage inclusivity at your workplace and ensure that everyone hears the same message loud and clear.
Language barriers can also pose problems. Those who need interpretation services can be equipped with headsets that allow multiple language interpreters to listen to a trainer on one channel and speak to employees on another in their own language.
Factory Training Headset Recommendations
It's important to use two-way training headsets that allow employees to easily ask clarifying questions or request additional information. A simple touch of a button lets them discreetly ask for help. And because they operate hands-free, they're ideal for demonstrations and hands-on training.
Larger manufacturers with multiple facilities often prefer to standardize across locations. This is one way for training and operations managers to create consistency across their training programs and equip employees for success.
We most often recommend the following quality systems for collaborative training in manufacturing facilities:
The ListenTalk two-way communication system is ideal in most environments due to its flexible configurations and crystal-clear audio. It can be paired with hardhats and noise-canceling microphones, and can be programmed with multiple channels for assistive listening and interpretation functionality. Up to three live voices can speak at one time with an unlimited number of guest listening devices.
The Williams AV Digi-Wave system is suitable for rugged industrial settings. It comes with a silicon cover and other features that make it more durable. Up to six live voices can speak at one time, making it suitable for larger groups or Gemba walkthroughs for observing and identifying productivity gains. Many government agencies consider the Williams AV Digi-Wave their go-to system for its superior quality and durability.
RealWear® Ruggedized Assisted Reality (aR) Wearable Tablet
Field training is sometimes required for those who do installations, inspections or field service on equipment. Assistive reality headsets are an ideal solution for on-site workers, and they can work in conjunction with a remote trainer. RealWear headsets offer hands-free operation and connect with Microsoft Teams or digital workflow software applications, giving trainees visual instruction through wearable camera devices.
Connect With Our Consultants
Robust training programs help improve employee satisfaction and retention. Implecho's consultants can help you navigate the complexities of two-way training headsets for factory training and point you toward an ideal solution. They can even provide a demo kit to let you try it out. They're big on training, too, and will ensure that you know how to use it with their virtual consultation or optional onsite service.
Connect with out team of experts today to explore which solution is best for you.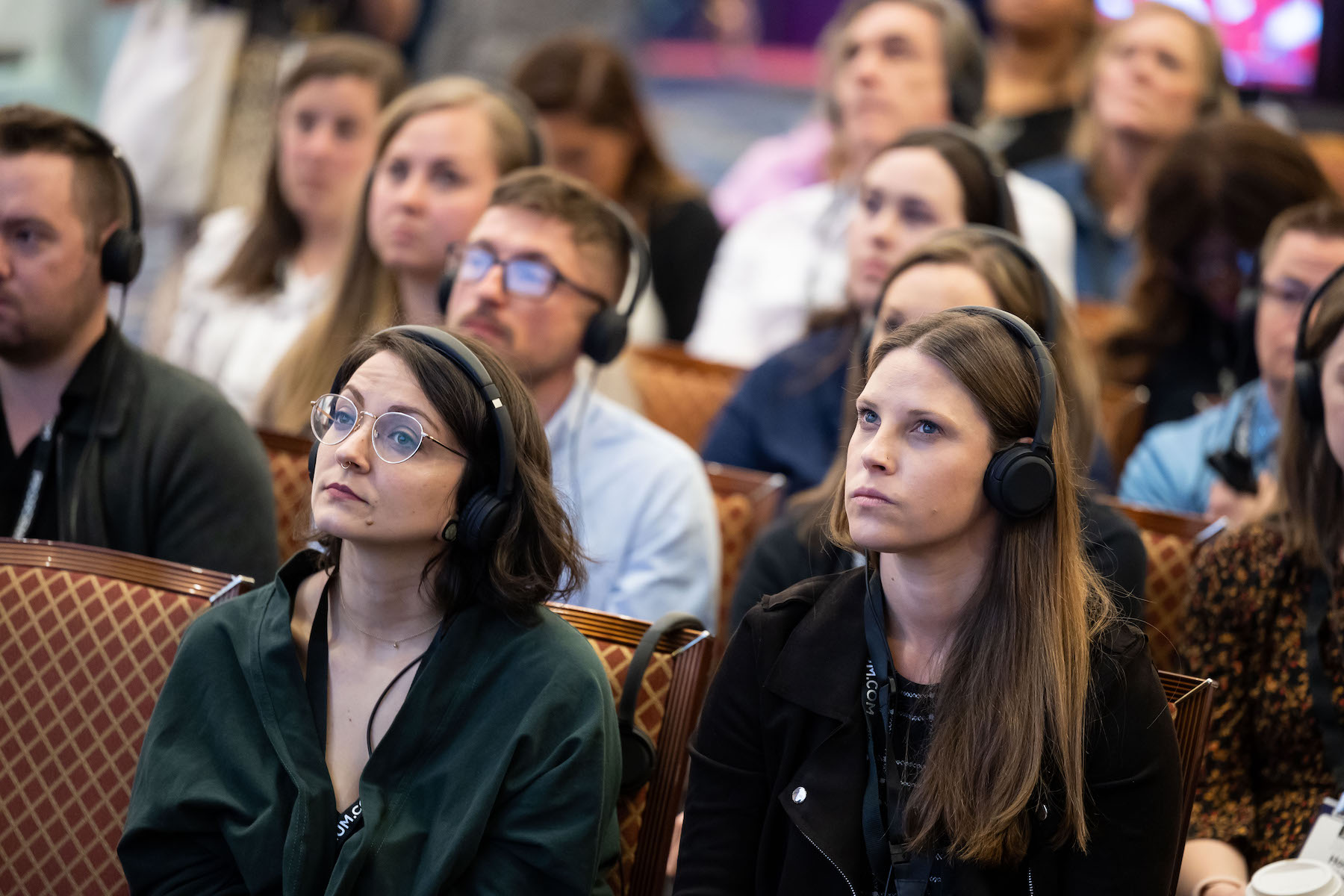 Convention exhibit halls are often buzzing with activities, booth ......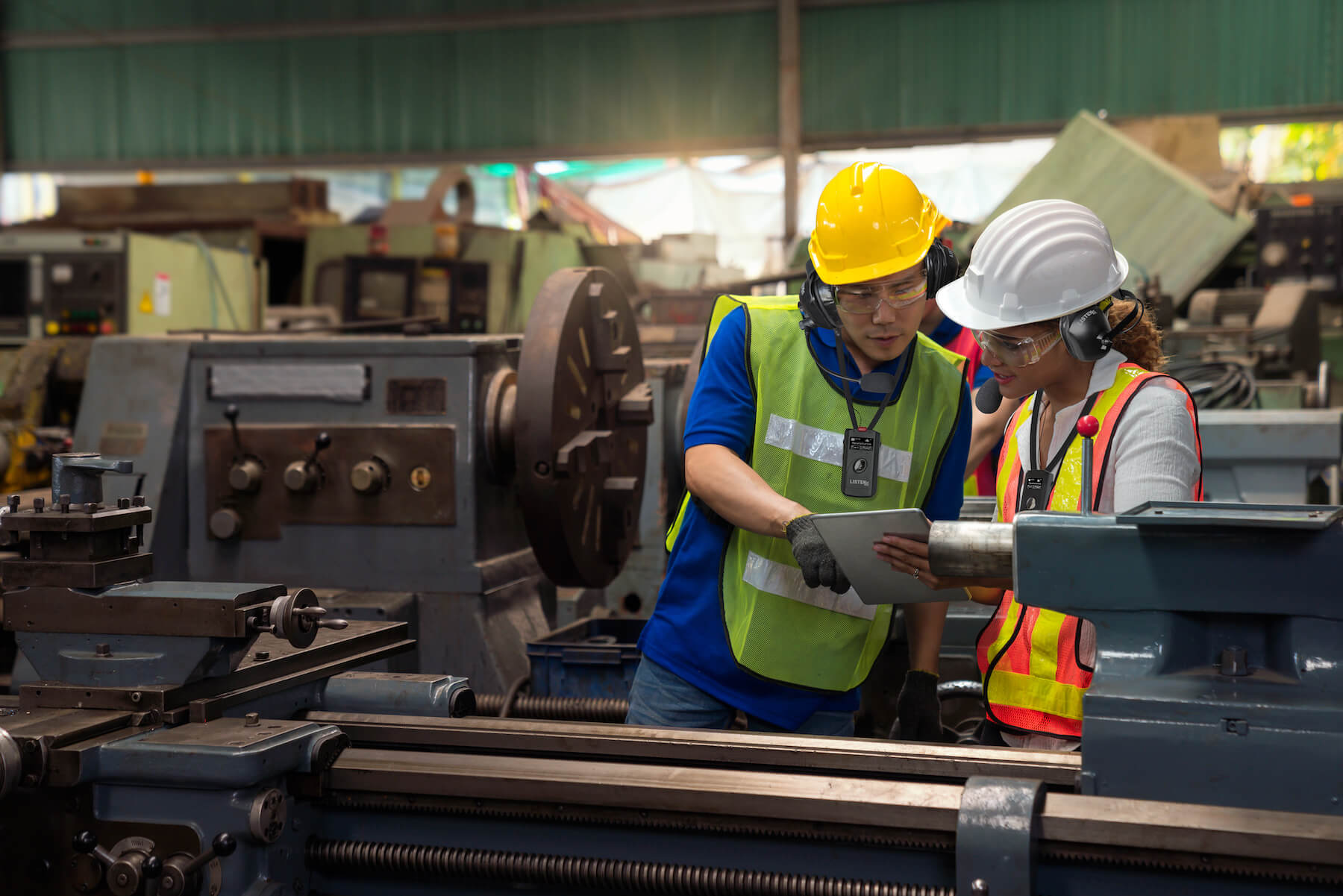 Guided factory tours or training, whether in showrooms or on the production ......
Two-way tour guide systems serve two functions: They allow a presenter to ......