The Importance of Language Interpretation Headsets
Many professional organizations and events cater to international audiences, attracting prospects and attendees from across the globe. Promoting diversity, equity and inclusion (DEI) can only happen when all guests, regardless of language barriers, can fully participate in activities and take in the messages being shared.
Inclusivity and accessibility are critical in today's world, and the best way to engage each international attendee is to ensure there are professional language interpreters available and to provide them and your guests with the appropriate tools. Language interpretation headsets are the most practical and convenient solution, and we're breaking down how they work and what to look for.
VIEW: Language Interpretation Headset Options
Simultaneous Interpretation Requirements
Language interpretation services aren't just a courtesy; they're critical for getting a message across to each guest and audience member to maximize its impact. The following are a few examples where multilingual or bilingual communication is necessary as part of DEI initiatives:
Conferences
Trade shows
Stakeholder meetings
Summits
Religious services
And more
ALSO VIEW: The Ultimate Event Audio Communication Planning Guide
The Benefits of Simultaneous Interpretation
Simultaneous interpretation using a tour guide headset system is an ideal alternative to the traditional method of consecutive interpretation where a presenter has to repeatedly stop and wait for their message to be interpreted to a guest.
Not only can consecutive interpretation make a presentation last twice as long, it can be highly disruptive to the flow of an event and affect everyone's experience. By wearing language interpretation headsets, interpreters can discreetly translate to their international guests, practically in real-time.
How Do Language Interpretation Headphones Work?
Simultaneous interpretation headsets are complex audio routing systems with pure sound quality. True language interpretation headsets are specialized electronic equipment that come with a built-in "interpretation mode." Here's how they work in a nutshell…
The main presenter wears a headset microphone to broadcast their message
The language interpreter listens to the presenter through their headphones
Each interpreter simultaneously speaks the second language into their headset microphone to be distributed back to the audience
Audience members are equipped with a channel selector, volume control, and headphones. They select the channel designated for their language, allowing them to hear only the language of their choice
The type of event can determine where a language interpreter is stationed. In the case of a conference, religious service or other large event, the audio can be routed to a booth where the simultaneous interpreter is seated and speaks the appropriate language into their headset microphone without being heard by the main group. For events that last longer than two hours, there should be more than one interpreter to give the other a break.
In the case of a facility tour, the interpreter may stand right next to international guests to provide simultaneous interpretation. Because other tour guests are also wearing headsets and listening to the tour guide on a separate channel, there are no distractions, and everyone gets to enjoy the tour.
Recommended Language Interpretation Headsets
Our most highly recommended simultaneous interpretation system is the ListenTALK audio communication solution. It comes with a built-in interpretation mode so it can easily be programmed to accommodate multiple channels. Up to 10 interpreters can translate to an unlimited number of guests at once in different languages, each on the channel of their choice. The crystal clear audio quality also means the interpreter can speak at normal volume and not disrupt surrounding guests, creating a truly inclusive environment.
Be sure to access our helpful event planning guide below with additional considerations when putting on a conference, trade show, tour or other event. And request a demo to see for yourself just how user-friendly and effective the ListenTALK two-way audio communication system is.
Or, contact us. Our team of audio experts will walk you through the process and answer any questions. We offer simultaneous interpretation headsets on a rental or purchase basis, and back it up with our unrivaled service.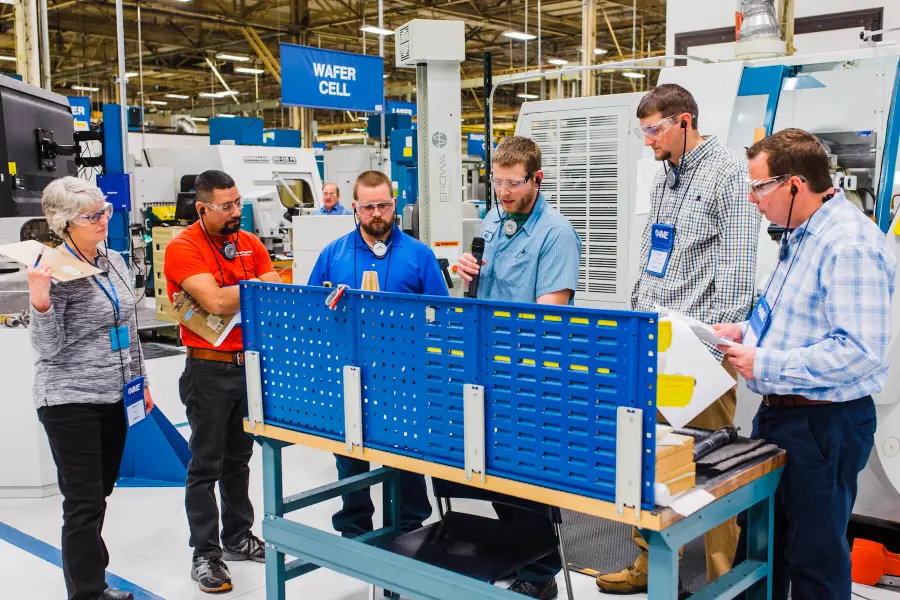 Creating an effective tour experience for your organization and guests requires ......
Two-way tour guide systems serve two functions: They allow a presenter to ......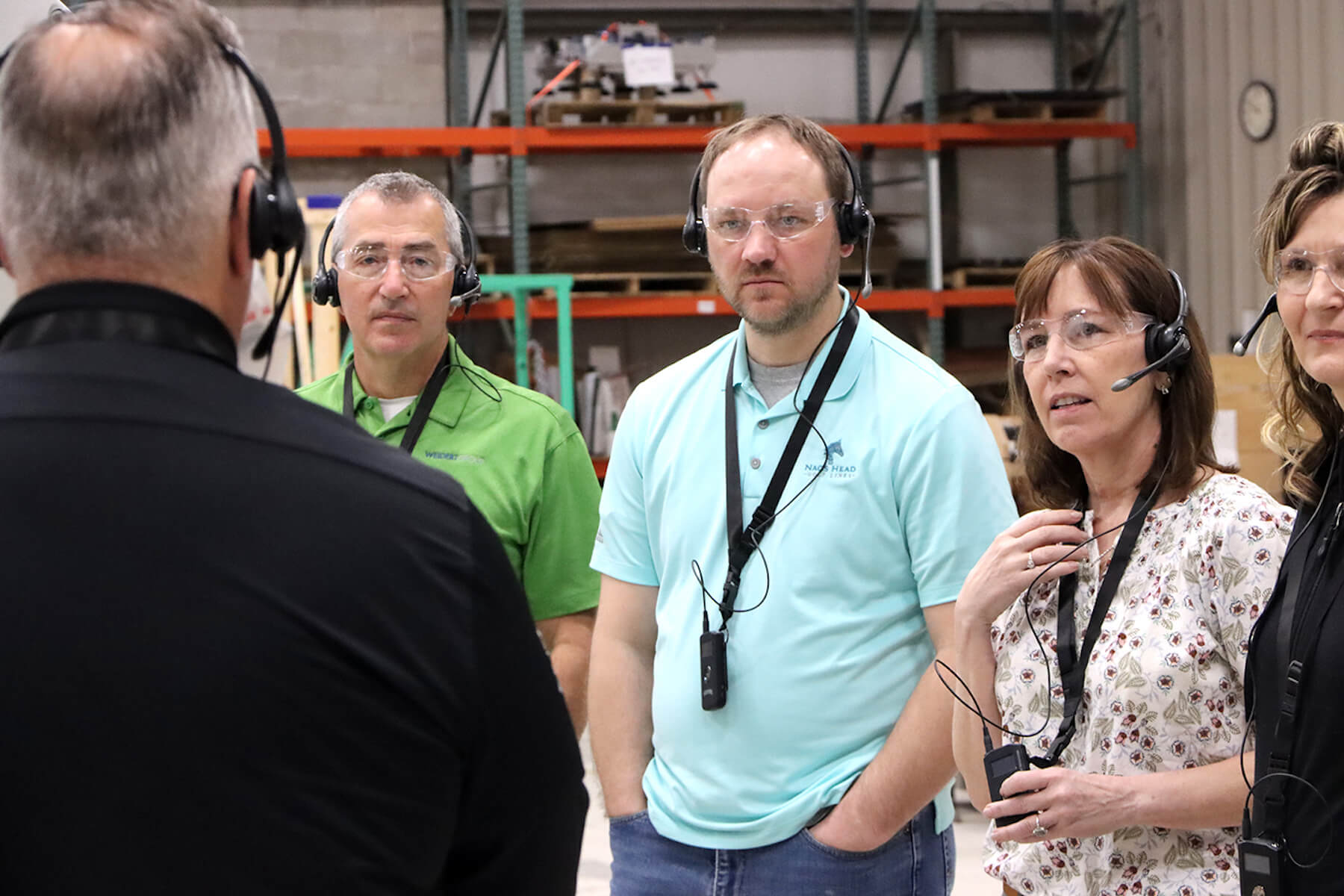 A factory floor can be loud, sometimes exceeding 90 decibels – that's about as ......